Recipe: homemade salmon lox
It's my favorite month, you know… birthdays, autumn colors, potential snow storms, fleece weather. A three-day weekend saw August off and welcomed September with sweaty open arms. It always gets hot in early September which merely increases my anticipation of the first frost in the mountains. For the most part, we remained at home and worked through the holiday weekend to avoid the throngs of people flooding into the mountains. Except we did venture down to Denver at the last minute to score a great deal on some season passes for Crested Butte this winter.

sweeeeeeeeeeeeeet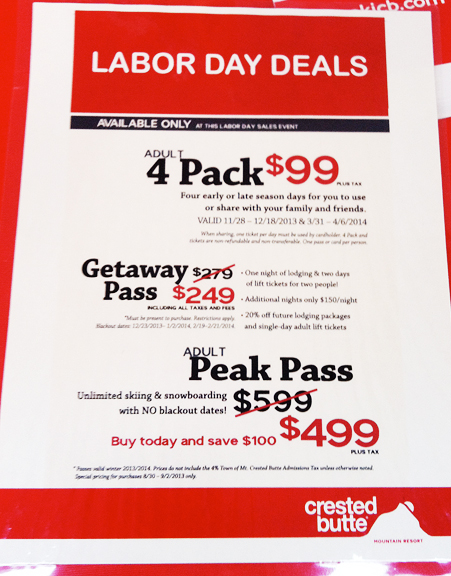 Granted, it is technically summer until September 22nd and I accept this. If summer didn't have such a bounty of wonderful foods, I'd be a lot less tolerant of the heat. Wild-caught Alaskan salmon graces my fishmonger's display these days. It's downright distracting when I'm swinging by to pick up some scallops or shrimp and then these jewel-colored filets or steaks draw my attention to the "sale" sign. Sometimes, I can't help myself.
salmon, dill, tarragon, bay leaves, shallots, black pepper, green peppercorns, vodka, kosher salt, sugar
I've been wanting to cure my own lox for several years now. I'm not sure if I should be happy about finally getting around to doing it or if I should be sad that it took me this long. Part of the problem is that I wanted to use wild salmon rather than farmed salmon. Farmed salmon is available year-round while wild salmon is seasonal. Summers kept slipping past me before I remembered to make lox, and farmed salmon doesn't really appeal to me these days.
the filet will have pin bones
remove those with some (clean) pliers
What I love about making lox is how easy it is. Aside from finding space in my refrigerator, it was just a bit of chopping, mixing, smothering, and wrapping. Most of the work doesn't involve you at all.
mix the sugar and salt together
chop the dill
slice shallots
mix the herbs and spices and aromatics together
Is the vodka necessary? No. I've seen plenty of basic recipes that don't call for vodka, so you can skip that if you must. But if you can leave it in, I recommend it. Same goes for the herbs, spices, and aromatics. Basic recipes are mostly salt and sugar. This one has a lot of complex flavors working with the salmon, and it's wonderful. Tasting it made me realize how dull the store-bought lox is by comparison.
sprinkle the vodka on the salmon
pour the salt and sugar over the fish
the mix of herbs, spices, and aromatics
layer the final mixture over the filet
Wrap the fish in plastic as it performs two tasks: 1) it keeps the fish from drying out in your refrigerator and 2) it holds all of the cure and goodies in place on the filet. Do leave one end a little loose or a tiny corner unopened so that liquid can drain away from the fish. This is why you want to place the wrapped fish in a baking dish or a high-sided plate, otherwise you might have a mess to clean up in the refrigerator. If you can weigh it all down with a smaller baking dish or something heavy, that's even better. I used three ears of corn. Place the salmon in the refrigerator for two days. Every 12 hours or so, I would find liquid accumulated in the pan and drain it off in the sink. No biggie.
wrapped up
after two days of being squashed by ears of corn
When you unwrap the filet and scrape the cure off, you will find the flesh is harder. That's okay. That's actually good, because it makes it easier to slice thin. Give the filet a brief rinse under cold water to remove any remaining cure. Pat it dry and then slice on a bias.
gently scrape the cure off
rinse and pat dry
slice on an angle
The transformation is impressive. Not only is the texture firm and dense, but all of the subtle flavors are competing for attention like the cast of a high school musical. The dill stands out the most, but it is mellowed by hints of vodka. All of this riding on a fresh salmon taste and aroma. So if you like lox, now is the time to make your own while the wild salmon is available.
a good summer cure
Homemade Salmon Lox
[print recipe]
from SippitySup
2 lbs. salmon filet (preferably wild), pin bones removed
2 tbsps vodka
1/2 cup kosher salt
1/4 cup sugar
2 fresh bay leaves, chopped
2 bunches fresh dill, minced (stems and all)
3 shallots, peeled and thinly sliced
1 tbsp black pepper, freshly cracked
1 tbsp fresh tarragon, minced
1 tbsp green peppercorns
Place the salmon skin-side down on plastic wrap in a large baking pan or dish. Sprinkle vodka over the salmon. Mix the salt and sugar together and cover the fish with the mixture. Mix the bay leaves, dill, shallots, black pepper, tarragon, and green peppercorns together in a medium bowl. Layer it over the salt mixture. Wrap the fish tightly in the plastic (use another sheet if you need to). Place something heavy on top of the fish like a heavy plate or baking dish (I used 3 ears of corn). Refrigerate the salmon for 48 hours. Check the fish every 12 hours or so and drain off any excess liquid. When the salmon is ready, unwrap it and remove the cure (the herbs and salt mix). Rinse the fish in cold water and pat it dry. Slice thin against the grain. Makes 2 pounds.
more goodness from the use real butter archives