eastern sierra, october 2004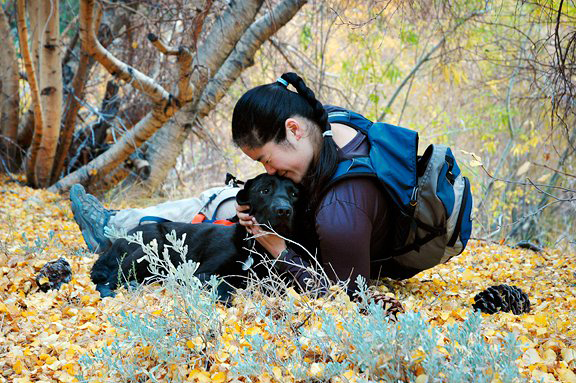 We said good-bye to our sweet Kaweah pup this morning. She had a good long run of it – over 15 years. In those 15 years and 7 months, Kaweah taught me so much about life and what really matters. We are sad to let her go, but grateful for the privilege to have loved and cared for such a wonderful companion. Jeremy and I always joked that she wasn't a Good Dog (e.g. she stood and stared at you when you said "come"), but a Sweet Dog. Today, we agreed that she wasn't a Good Dog, but The Best Dog.
Be at peace, little girl. You're free now.