Recipe: huckleberry shrub and huck gin fizz cocktail
I love that autumn in the Colorado Rocky Mountains starts on time according to the calendar. Much of the country is still tapering off from summer. When I was growing up in southern Virginia, I was quite put out by fall's tardiness. It was supposed to arrive on or around my birthday, and yet it was still hot and miserable riding home on the school bus in late September. It's like waiting for a guest to arrive who is beyond fashionably late. Or perhaps more appropriately it was me wishing summer would get the hint and leave already. Here in the Rockies, I feel that summer is just the right amount of time. I know this isn't the popular sentiment regarding summer, but I'm good with that. Fall is even shorter than summer despite having two acts. The first act (in my mind) is the fall colors. It is that wondrous period of two to three – and possibly four – weeks when the aspens transition from green to fiery hues and the mountains strut their stuff on the runway. That's going on right now and how!

mist and clouds, big mountains, golden aspens, and spots of sunlight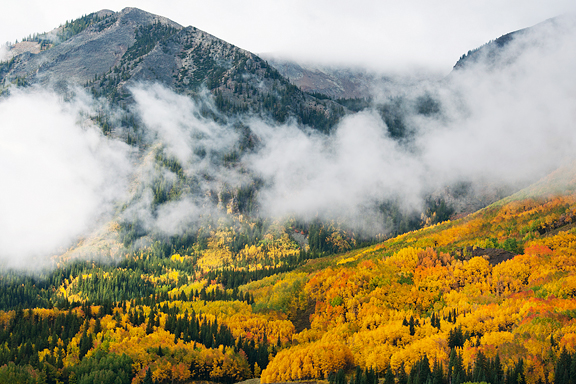 how many aspen leaves, i wonder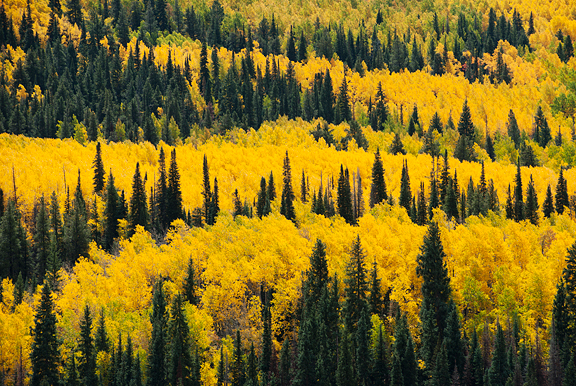 sunrise on the autumn equinox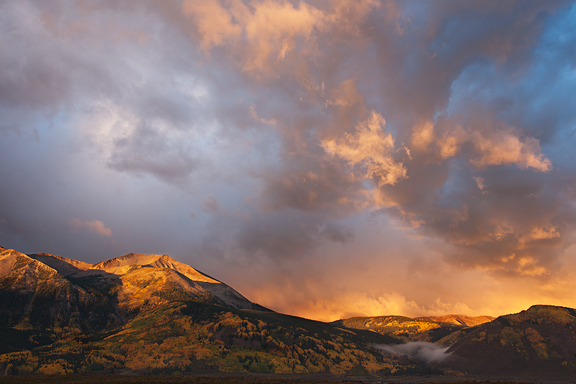 sunrise rainbow over the town of crested butte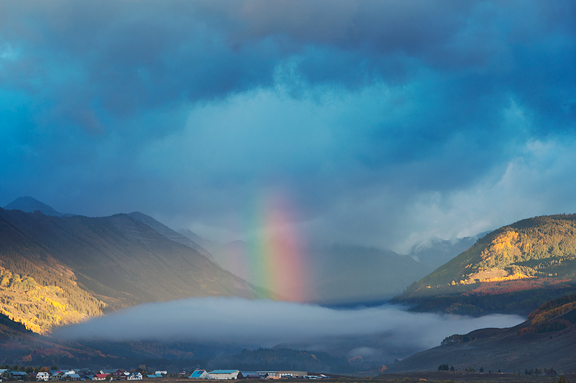 quintessential colorado fall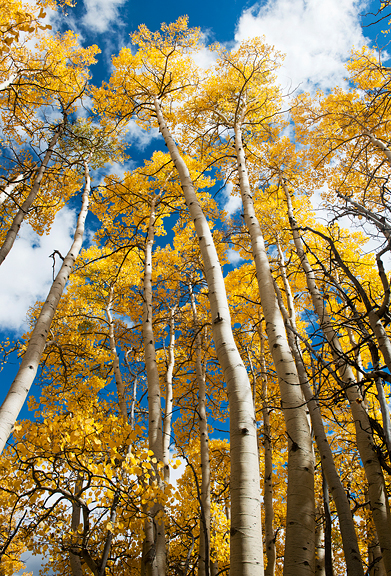 The second act involves tree trunks and branches stripped of leaves, winds, and sometimes rain. It's a good time for trail running in tights, cooking stews and roasting vegetables, and changing to flannel sheets. And then fall ends when it really starts to snow – which we (all of the snow enthusiasts) hope will be as early as possible. I actually like that second act too, despite its visual dreariness, because it means I can stop obsessing about where the wildflowers are blooming and where the aspens are nearing peak and whether the huckleberries are ripe. But I shall still obsess about huckleberries… I periodically open my chest freezer in the basement and run a loving hand across the several bags of frozen huckleberries from this summer's bounty. Huckleberries rank fairly high on the happiness scale for me. They are up there with Kaweah, Jeremy, the mountains, skiing, sushi. One of my favorite ways to preserve the fruits of summer is to make a shrub – an acidulated beverage made of three ingredients: fruit, sugar, and vinegar.
my number one all-time favoritest berries in the world
huckleberries, sugar, and champagne vinegar
place the berries in a food processor
pulse the blade a few times to chop them up
I promise this is my last huckleberry recipe until next summer. I promise. And while huckleberries are not everywhere available, you can easily substitute its fair cousin, the blueberry, or
any berry
, or
most fruits
for that matter. Just pair the vinegar accordingly with the fruit of your choice. I like red wine, apple cider, and champagne vinegars. I started this shrub project back at the end of August when the huckleberries were beginning to get big, fat, sweet, and dark, dark purple – almost blue. Erin and I would call those berries snurples, because they were amazing to behold (and eat). On one of our blissful 13-hour days of picking huckleberries at The Motherlode, the discussion of kimchi and pickles came up. Erin said she loves to drink pickle juice and I said, "Oh, I'll bet you'd love the shrub I'm making right now." If she had ears like her pup, Banjo, they would have perked right up. "What's a shrub?" she smiled with anticipation.
add sugar to the huckleberries
stir to combine
let macerate in the refrigerator for a week
The flavor of really ripe huckleberries can be rather complex as your tongue rummages through the sweet, the tart, the fruity up front. Then comes a little bit of cherry, perhaps raisin, maybe some funky prune, and wine. So when I was thinking of which vinegar to use in the shrub, champagne vinegar seemed appropriate. Something a little fancy to go with something very special. I blitzed my berries in the food processor to break open the skins, otherwise I imagine it would be hard to extract the juices if you left them whole. Time is the hidden fourth ingredient. You need to give a shrub time. Macerate the fruit with sugar so the juices are drawn out. Give it plenty of time. I gave mine a week (because I got busy, but I told myself this was good for the shrub), but no less than three days.
strain the juices out
i poured the vinegar over the mush to dissolve some sugar
pressing as much out as i could
now let this mellow for a couple of weeks
The huck mush is a little difficult to strain and there was still undissolved sugar. Normally you strain the juice and add the vinegar to the juice (and any remaining sugar in the jar) and use the leftover fruit for whatever you want. Maybe add to more fruit to make jam, top something with the sweetened fruit. But I wanted to get as much as I could out of the berries after hand-picking them for hours on end. I poured the vinegar into the mash and dissolved the rest of the sugar and then I pressed the hell out of it. I don't think you're supposed to press it because the shrub is a little murky as opposed to clear, but it tasted great. Store the shrub in the refrigerator for at least a week, but preferably 2 weeks or longer. After one week, the shrub will be pretty tart and vinegary. After two weeks, it tastes better – more balanced. What's happening is that the naturally-occurring yeasts on the fruit are converting sugar to alcohol and a naturally-occurring bacteria converts the alcohol into vinegar. When enough vinegar is produced to reach a certain pH (acidity), the environment becomes too acidic for the yeast to convert any more sugar and the process stops. Go science!
let's make a cocktail: huckleberry shrub, lime, gin, lime bitters, ginger beer
I'm perfectly happy sipping my huckleberry shrub straight or better yet, having it with soda water on ice. Jeremy doesn't go for the shrubs unless I mix in booze and bitters. So I thought about complementary flavors and came up with a huck gin fizz. Bundaberg is my absolute favorite brand of ginger beer, but my local World Market was cleaned out.
Rachel's Ginger Beer
is my second favorite, but I can only get that in Seattle. I tried Reed's Extreme Ginger Beer and it was surprisingly decent and gingery enough for my tastes. I chose lime bitters just to go with my lime juice, but I think most fruity or spicy bitters would work.
measure out the gin
add the huckleberry shrub
pour in fresh lime juice
top it off with ginger beer
This is such a lip-smackingly good cocktail. If you really can't deal with the shrub aspect, you can always swap it out for some
huckleberry syrup
. But for those of you who like shrubs or vinegary things, this is refreshing and full of subtle layers of flavor. I tossed in a few frozen huckleberries for garnish and called it a day – a very good day.
huck gin fizz with frozen huckleberries
Huckleberry Shrub and Huck Gin Fizz Cocktail
[print recipe]
shrub based on strawberry shrub recipe
huck gin fizz cocktail
ice
2 oz gin (I really like CapRock)
1/2 oz. lime juice, fresh squeezed
1 oz. huckleberry shrub (see below for recipe)
3-4 dashes bitters (I used lime bitters)
ginger beer (my first choice is Bundaberg Ginger Beer, but Reed's Extra Ginger Brew isn't a bad substitute)
Make the huck gin fizz: Fill a highball glass with ice. Pour the gin, lime juice, huckleberry shrub, and bitters into the glass. Top with ginger beer. Garnish with frozen huckleberries. Makes 1 cocktail.
huckleberry shrub
1 cup huckleberries
1 cup sugar
1 cup champagne vinegar
Make the shrub: Coarsely chop the huckleberries in a food processor (or mash them). Combine the huckleberries with the sugar and cover with plastic wrap. Allow the berries to macerate in the refrigerator for 3 days. Strain the juices through a sieve, gently pressing the berries to extract as much juice as possible. Scrape any excess sugar into the liquid. At this point you can stir in the champagne vinegar or you can pour it over the huckleberries in the sieve to dissolve any remaining sugar. Place the shrub in a jar and seal tightly, storing it in the refrigerator for at least a week. Give it a vigorous shake each day. The shrub will mellow out more after two weeks in the refrigerator and it will be sublime in a few months. The stuff lasts forever (like a year or more).
more goodness from the use real butter archives