Recipe: chinese steamed lotus leaf buns
It's hard to believe that a year ago today, we said a tearful good-bye to our little Kaweah pup. Even with Neva dominating most of our summer, there isn't a day that passes without a thought or mention of our first girl. Most of all, we imagine how sweet Kaweah would have been with Neva for the first few hours and then how she would have run away from the puppy for the rest of the time. People have said it again and again. They were right. You never forget your pets, even when they've passed on.

kaweah, you'll always be my girl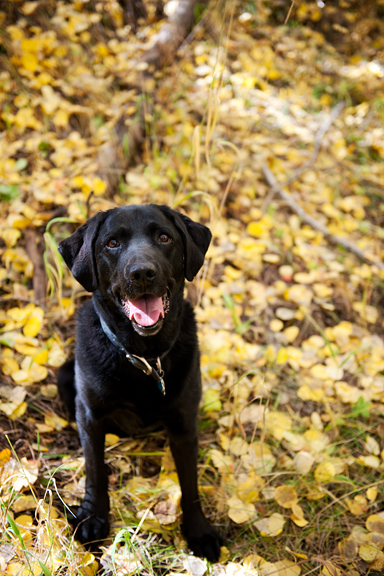 I'm not even going to pretend to remember everything that has happened since my last post. I've given up keeping track. Neva is getting bigger and leggier. She's learning and improving each day. Just this morning, she met four little children on the trail and was incredibly sweet and polite with each of them as they took turns petting and kissing her head. In the last week, she has gotten more socialization with little dogs, big dogs (lots of big dogs), people, kids, trail runners, hikers, and mountain bikers. She even met and played nicely with another puppy. Don't get me wrong, she is still a spazzy little lab puppy full of energy. I think I say, "LEAVE IT!" over a hundred times a day. But I sure do love her.
11 week old max meets 13 week old neva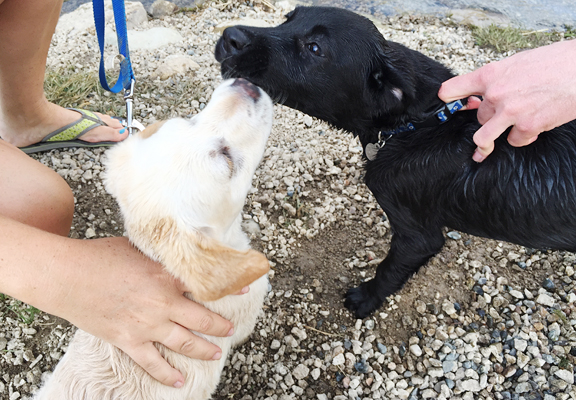 neva sitting in the lupines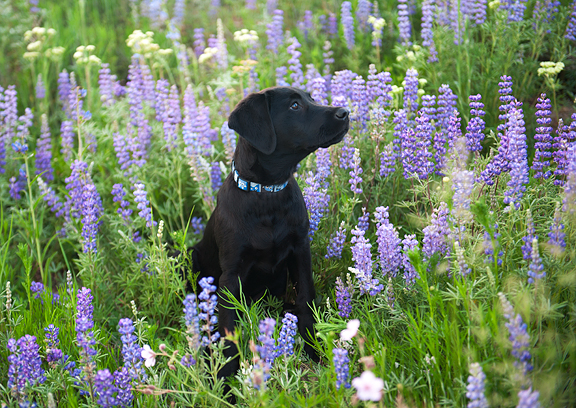 bounding through a field of flowers on a new hike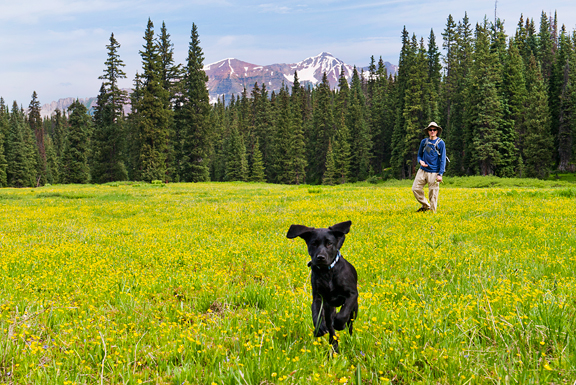 on a visit with my in-laws and their pack of dogs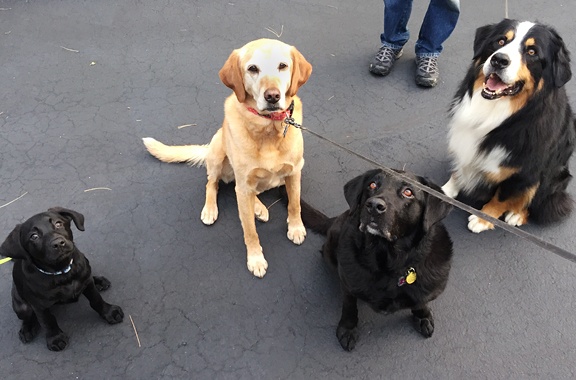 it's hard work being a puppy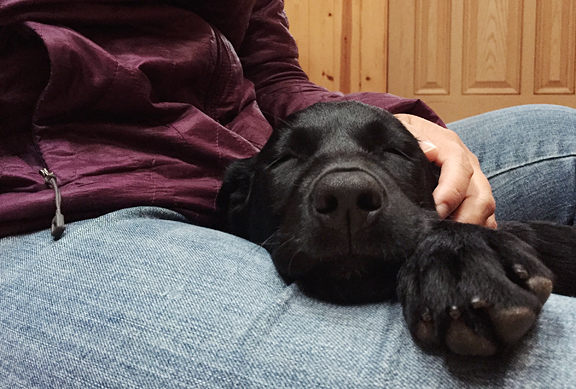 We were in Crested Butte for the Fourth of July and figured it would be a good opportunity to expose Neva to fireworks. They never bothered Kaweah, so we hoped Neva would be the same since she was fine with thunderstorms. As we left the house with Neva to go meet our friends to watch the official Crested Butte fireworks, a house nearby set off a loud firework that scared the bejeezus out of her. She was shaking and wanted to hide in a small space (under the bench, in Jeremy's arms), but remained quiet and mostly calm. She settled down when it was over, and we've been working with her to overcome her fear. There were more "unofficial" fireworks set off on random evenings when she was outside and she's getting better about them when we feed her treats and act like nothing is wrong.
crested butte rainbow and wildflowers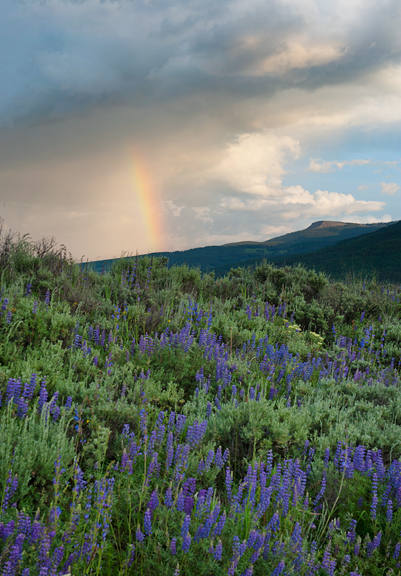 summer aspen canopy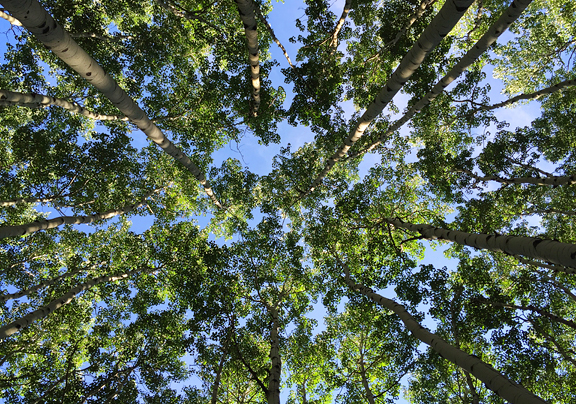 fireworks over crested butte mountain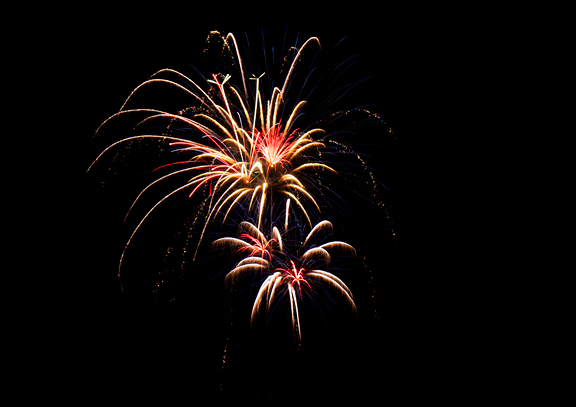 even a red, white, and blue firework!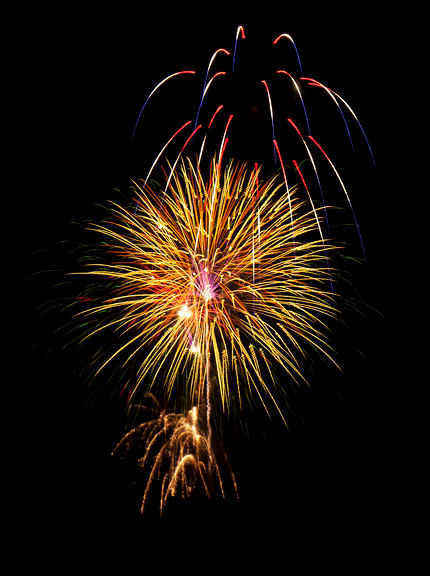 My parents are in Boulder for the summer, taking short trips around the west and using Colorado as their home base. Dad mentioned that he had recently made some pork belly he wanted me to try. Since we're having dinner with them at their place (we're bringing Neva, too), I figured I would bring some homemade lotus leaf buns that I have in my freezer. Back when I visited my parents in Virginia, I asked my mom if she had a recipe for these steamed buns. I like eating them with Peking duck, but I don't like the frozen ones in the Asian grocery stores. She said no and then she added in Chinese, "It's very difficult to make." When I got home, I did some research and found David Chang's recipe in his Momofuku cookbook. It's not difficult, it's just time-consuming. So I made a batch before we got the puppy to gauge if these buns are worth the trouble. They are worth it.
flour, sugar, salt, powdered milk, yeast, shortening, baking soda, baking powder, water
add the water to the yeast
add the remaining ingredients
knead with dough hook on low speed until the dough forms a ball
place dough in a greased bowl and let rise
These buns are called lotus leaf buns because their shape resembles a lotus leaf. There is no lotus anything in the bun itself. All of the ingredients should be relatively simple to find in most grocery stores. I didn't have rendered pork fat, so I used shortening. To make the dough, just mix the yeast and the water, then add everything else and mix until the dough forms a ball. Mine took about 9 minutes to come together. David Chang warns against halving the recipe because you'll have too little volume of ingredients to mix the dough. Just make a whole batch and freeze the extras. While the dough rises, start cutting squares of parchment paper. When the dough is ready, cut it into 50 equal pieces (I did 40), then roll each one into a ball and let the dough balls rise.
cutting parchment squares
the dough is risen
cut in half
cut each half into fifths (or fourths as i did here)
roll each piece into a log and cut into fifths
shape each piece into a ball
cover with plastic and let rise
When the dough balls have risen for 30 minutes, begin making the buns by rolling each ball out into an oblong disk about 4 inches long. Place a little shortening or pork fat on a plate and roll the top 3 inches of a chopstick in the fat until it is coated. Set the chopstick across the center of the oval, fold the dough in half, pull the chopstick out. Put the bun on a square of parchment. Cover the buns with plastic wrap and let them rest for another 30 minutes. See, most of the time spent on this recipe is letting the dough rise or rest.
ready for rolling
roll out a 4-inch long oval
place the chopstick across the center
fold the dough over and remove the chopstick
cover with plastic and let the buns rest
When the buns are rested, place them in a steamer and steam for 10 minutes. You can eat these fresh when they are hot or you can let them cool, place them in a freezer bag or other container, and freeze them for a few months (David Chang says months). Just reheat them with 2-3 minutes in the steamer.
lined up in the steamer basket
soft, puffy, and done
spongy soft, they should open easily
Jeremy and I were excited to try these lotus leaf buns after so many "meh" experiences with the different brands of frozen buns at the Asian markets. As we all know, it's hard to beat homemade and fresh. These were fantastic and I'm guessing if I had used pork fat instead of shortening, the flavor would have been even better. Even so, the texture and flavor were the best we've sampled (we've sampled a lot). The soft, delicate, airy buns are *perfect* with hoisin sauce, green onions, and roast duck or roast pork belly. So if you thought you could only enjoy this in a restaurant – think again! You can totally rock this at home and it's worth it.
we love these buns with duck
don't forget the hoisin and green onions
these work as appetizers for parties or part of dinner
irresistible
Chinese Steamed Lotus Leaf Buns
[print recipe]
from Momofuku by David Chang
1 tbsp + 1 tsp active dry yeast
1 1/2 cups water, room temperature
4 1/4 cups bread flour
6 tbsps sugar
3 tbsps nonfat dry milk powder
1 tbsp kosher salt
1/2 tsp baking powder (rounded)
1/2 tsp baking soda
1/3 cup vegetable shortening or rendered pork fat, room temperature
Combine the yeast and water in the bowl of a stand mixer fitted with a dough hook. Add the remaining ingredients and mix on the lowest setting for 8-10 minutes until the dough begins to gather into a ball. Place the dough in a lightly oiled mixing bowl and cover with a dry kitchen towel. Let the dough rise in a warm location for an hour or until doubled in size. Punch the dough down and set it on a clean work surface. Divide the dough in half with a knife or bench scraper, then divide each half into equal-sized fifths (I divided mine into fourths). Roll each piece into a log and cut each dough log into 5 equal pieces for a total of 50 pieces (or 40 if you did it my way). Each piece should be about 25g or the size of a ping-pong ball. Roll each piece of dough into a ball, set an inch apart on a baking sheet, and cover with plastic wrap. Let rise for 30 minutes.
While the dough pieces are rising, cut 50 (or 40) 4×4-inch squares of parchment paper. Coat a chopstick with extra shortening or fat. When the dough is done rising, flatten a ball with the palm of your hand and roll it out to a 4-inch long oval. Place the chopstick across the middle of the oval, fold the dough over the chopstick so you have an oblong semi-circle, pull the chopstick out. Place the folded dough on a parchment square and set on a baking sheet. Repeat for the remaining dough. Cover the buns with plastic and let them rest for 30 minutes. Steam the buns in a steamer for about 10 minutes. Use immediately or let cool and freeze (reheat with 2-3 minutes in a steamer). Makes 50 (or 40) buns.
more goodness from the use real butter archives