Sunday, August 19th, 2018

Recipe: huckleberry daiquiri
The weather took a turn this weekend, bringing cooler temperatures, clouds, and even some rain. The smoke is still present and we find that the intensity of the smoky odor doesn't always correlate with the opacity of the air. But I'll take a cooldown any way I can get it right now. We get out when we can, although being confined indoors means we are getting more work done.
We celebrated my mom's birthday last week. At first my Dad had grand plans of going out for dinner at one of Boulder's many fine dining establishments, but more and more my parents prefer eating with us at home. I think we all enjoy dining out, but when you are a good cook you understand the value of what you are getting at a restaurant versus what you are getting at home. There are plenty of times when dining in wins. Dad executed a fabulous feast including the traditional noodles for long life. I contributed a Colorado Palisade peach (the best peaches!) pie because my mom loves peaches and she doesn't bake.

birthday girl and lots of special dishes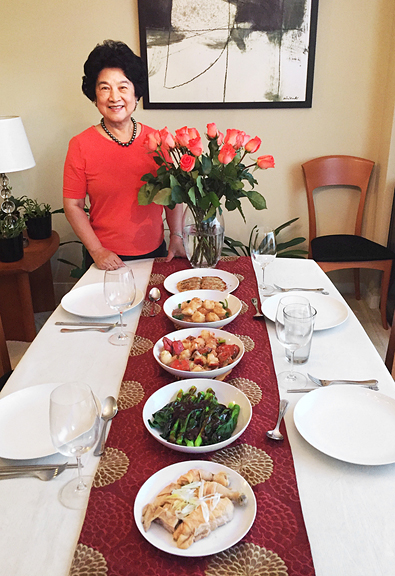 chinese beef and beef tendon noodle soup in 3-day broth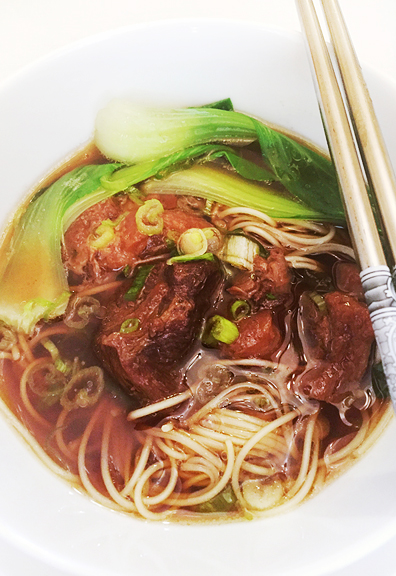 I'll be honest with you, this has been a shitty summer as mountain summers go. Our monsoonal rains fizzled before they even got started, the smoke from the fires has kept us from exploring much of the high country (I'm allergic to smoke and suffer from allergy-induced asthma), and it appears that the mushroom season to date has been a mere token at best. We are skipping straight ahead to roasting green chiles, picking apples from friends' trees, and mentally engaging ourselves with what we hope is the arrival of autumn in the mountains. We spy many random aspen branches flaring their gold colors around the neighborhood and on the trails. Most are still green, but I feel ready for fall, and then… precious winter.
the understory of our local woods is turning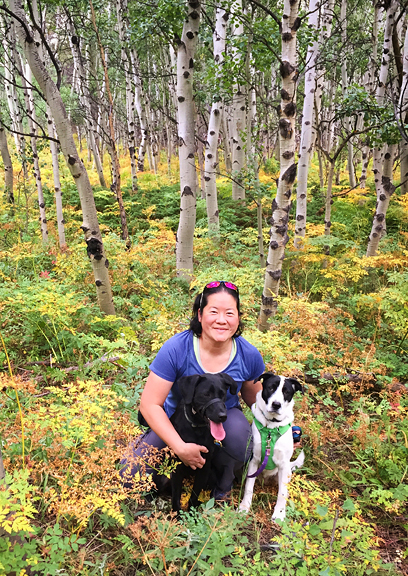 there aren't many out there, but we find them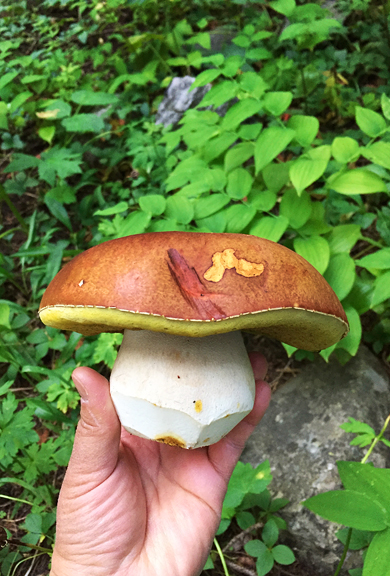 time to roast and restock the freezer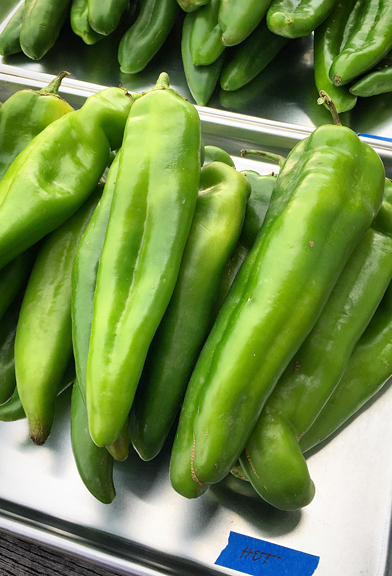 apple picking with this sweet little girl and her pup, kumba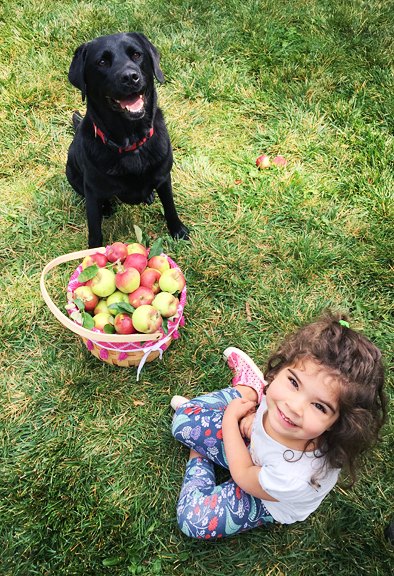 Considering our poor snowpack and meager summer rains, Erin and I were astonished that this year's huckleberry crop was 1) early by a month and 2) phenomenal. This was not the case everywhere, because my secret huckleberry patches outside of Crested Butte had so few berries that I left them all for the local wildlife to eat. Back on the Front Range, I have a huge stash cleaned, sorted, and frozen. There were so many berries that we hardly put a dent in them. I saved a few fresh ones to make some recipes, including a huckleberry daiquiri cocktail.
ice, huckleberries, limes, sugar, water, rum
I had never had an actual daiquiri before. My knowledge of daiquiris came from the daiquiri ice sherbet at Baskin Robbins, which you could argue is no knowledge at all. But whenever I want to try a cocktail recipe, Jeremy always volunteers as tribute. To make it huckleberry, I merely steeped crushed berries in the simple syrup. And while I typically use organic cane sugar that has a brown tint to it, I opted for white granulated sugar to avoid any adulteration of the true huckleberry color. After you strain the berries out, don't throw them away! These are great on pancakes, waffles, French toast, or ice cream. Huckleberries should never be wasted.
make a simple syrup with water and sugar
mash the huckleberries
add the berries and let steep for 30 minutes
strain the syrup
**Jump for more butter**