Saturday, January 30th, 2016
Anyone who has happened upon this blog between October and May (sometimes June!) will have probably noticed that we like to ski around here. It's hard to avoid when Colorado boasts about thirty ski resorts (give or take a few). Multi-mountain ski passes are popular because a single pass offers unlimited access to a handful of mountains plus a few free days at a sampling of other mountains. This year we have the Rocky Mountain Super Pass Plus which allows unlimited skiing at Copper Mountain, Winter Park, and Eldora (our local hill), as well as some bonus lift tickets at other mountains including six days at Steamboat Ski Resort. Jeremy and I had only ever visited Steamboat Springs in summer, and briefly… but Steamboat always gets the goods when snow falls in Northern Colorado. The resort has even trademarked "Champagne Powder". We had to see what all the fuss was about.

elevation map of colorado (warmer colors correspond to higher elevations)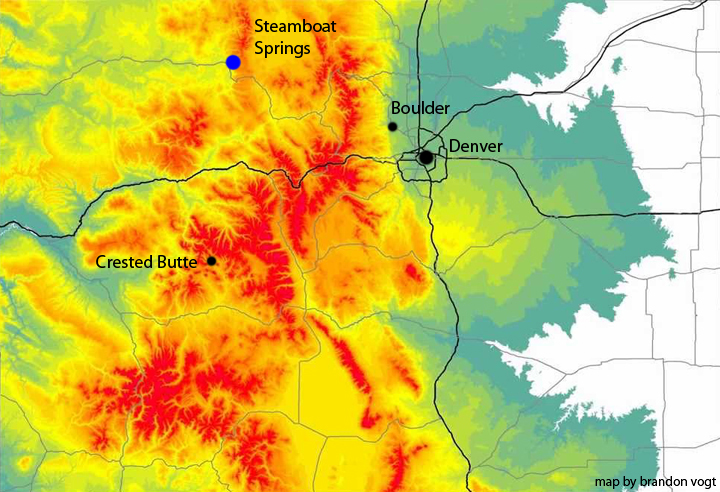 Nestled in the upper valley of the Yampa River, Steamboat Springs rests at the base of the Park Range. As ski towns go, Steamboat is an actual town with services, a bustling pedestrian-friendly main street, cheerful residents (numbering around 12,000), and more terrific restaurants than you could shake a stick at. While the town has spendy options, folks aren't there "to be seen" so much as to simply enjoy mountain living. It's a good vibe.
The day we arrived, Steamboat was reporting seven inches of fresh powder overnight and continued snowfall throughout the day. We parked in the Meadows Lot (free) and caught one of the frequent (and clean) shuttles to the base area. From there, we hopped the gondola to mid-mountain and a lift to the summit where we began exploring a foot of untracked new snow in the trees. This was some of the fluffiest fluffy fluff I've ever had the pleasure to ski. Okay, Steamboat – you get to keep "Champagne Powder".

from the lift – all that new snow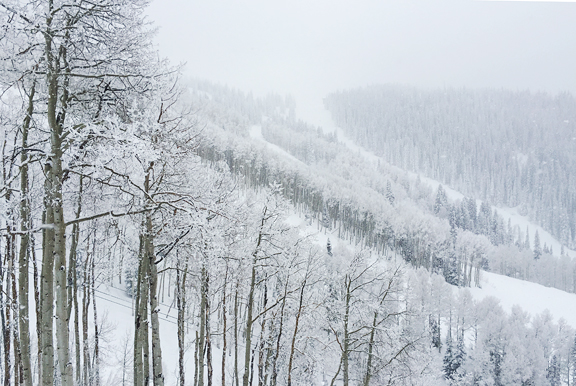 jeremy bounces his way through the aspens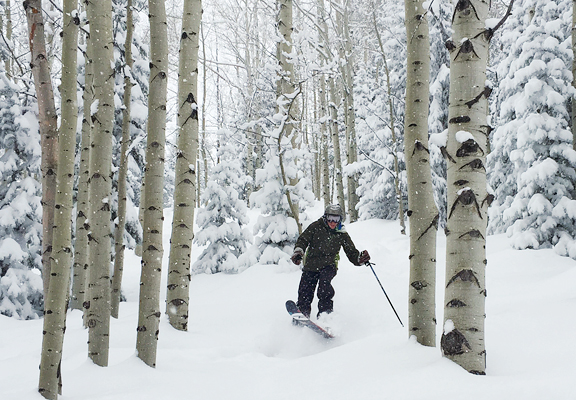 We skied until our legs were jelly and took the gondola back down to the base area, not wanting to waste our energy on blue and green groomers as we had already scoped out more potential powder stashes for the following day. Once in town, we checked into the Rabbit Ears Motel – a good option for folks who are budget travelers. We got an especially good mid-week rate and AAA discount. While the lodging was decent, I think it may have been a little too budget for our tastes as we had almost no room for the both of us to sit down and work. Neva's doggy daycare person suggested The Nordic Inn, which is a little nicer for a little more coin. From the motel, we walked several blocks to Sake2U – a popular spot right on the Yampa River – for a fantastic sushi dinner. Any day you can ski and sushi is a GOOD day.
sake2u under pillows of snow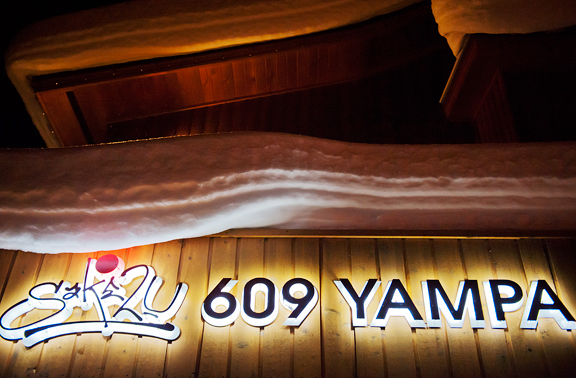 hamachi (yellowtail) poke over seaweed salad with enoki mushrooms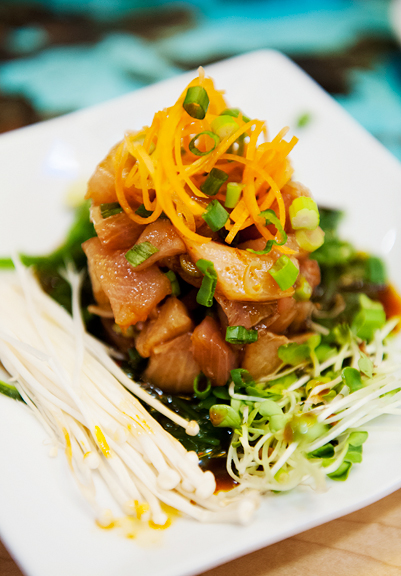 kombat roll: spicy tuna, spicy salmon, spicy hamachi, with three tobiko and house fire sauce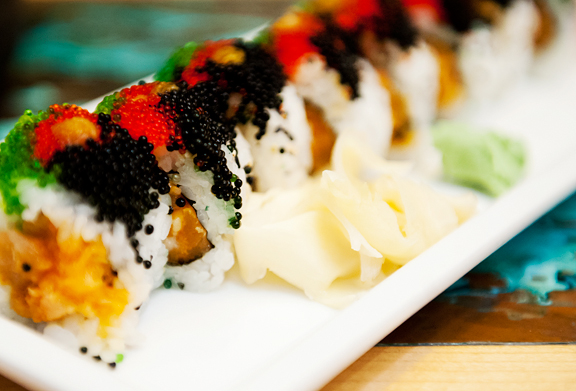 ama ebi (sweet shrimp)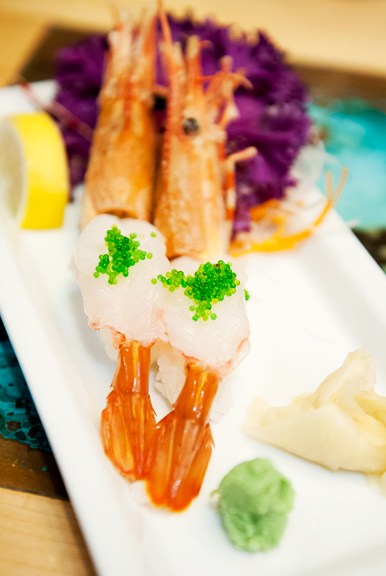 hamachi sashimi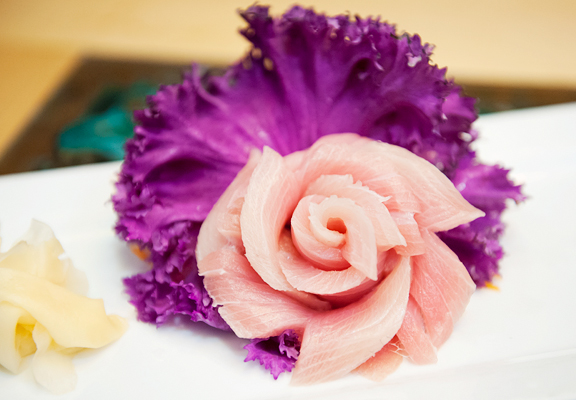 **Jump for more butter**