Thursday, January 15th, 2015

Recipe: split pea soup
I knew it was going to be a long day. First there was the pre-dawn wake up to check if the sunrise was worth shooting. It wasn't, but once I'm up, I'm up. I got Jeremy to the Park-n-Ride just as the bus was pulling in. Six hours at my skate ski program gave me my cardio workout for the day. Then there was a photo shoot to finish before heading down to Boulder to attend a 3-hour avalanche safety lecture. By the time Jeremy and I were walking to the front door of the house, we had about an hour left before midnight. I looked up at our clear night skies, sparkling with a spray of stars, and suddenly remembered, "There's supposed to be a comet in the sky!" The excitement of the comet trumped our exhaustion and we dutifully looked up star charts and stood on the deck guessing at where the comet should be. It was too faint for us to view with the naked eye, but the camera was able to pick it up.

comet lovejoy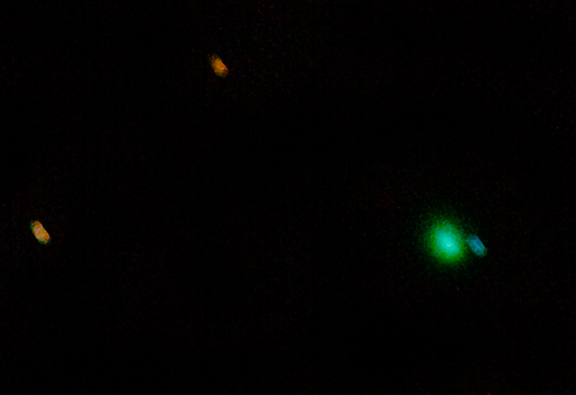 Astronomy makes an excellent highlight of the night. But let me tell you about my highlight of the day. My ski program involves breakfast, 2 hours of skate instruction, lunch, and then 2 more hours of skate instruction. When I did the telemark ski program several years back, you could eat pretty much anything and still telemark ski. Not so with skate skiing. Because it's so cardio-intensive, I avoid eating much before skiing. By the time I get home at 3 pm, I am ready to eat my ski boots. However, I had leftover soup in the refrigerator just waiting to be heated and devoured. Hot and hearty split pea soup after being out in the snow is a welcome thing.
It's easy to be a soup lover year round, but winter in Colorado is the king of soup season. Making soup warms your house, filling it with comforting aromas. Eating soup nourishes and heats your body. I have dozens of great recipes that go into rotation when the snow starts to stick in the mountains, but there exists a never-ending desire to add more delectable soups to that collection. Split pea soup appealed to me as a one-bowl meal – something wholesome and easy to reheat after hours of skiing.

split peas, onions, carrots, celery, leek, black pepper, ham, ham bone, parsley, salt, olive oil, ground cloves, cayenne, bay leaf, fresh thyme
start with water, split peas, and ham bone (or ham hock)
chop and dice the vegetables and herbs
prepped and ready
**Jump for more butter**