Wednesday, November 26th, 2008

Recipe: roasted butternut squash soup simplified
I know a lot of people are traveling today. I hope everyone got to or gets to their destination safely and without incident. We are staying put – the way we like it. Keeps things low key and stress free. I went to the dentist this morning to get fitted for a crown and realized that after an hour, I could feel my gums again. So I think that may be why I suffered such immense pain yesterday because my dentist was jamming the posts down my root canals about 2 hours after she numbed my mouth. *Great* I love it when that happens! Today was a walk in the park by comparison.
While most folks are preparing their turkeys, we have been contemplating the leftovers (there are a lot) as well as eating them. Those potatoes au gratin really do get better with time.

turkey reuben, anyone?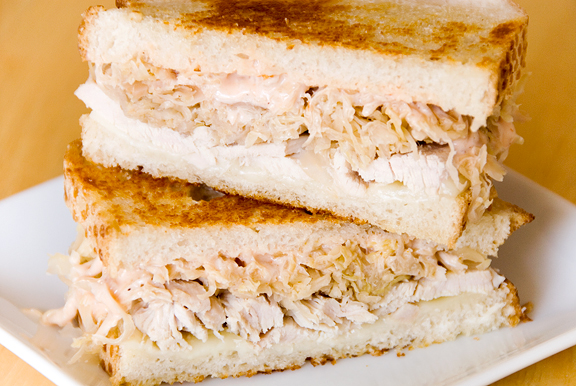 **Jump for more butter**