Wednesday, September 23rd, 2009
Whoa! So much is going on this week that my head is spinning. If you haven't entered the iPod nano giveaway, please do so! Did you know the iPod nano does video? I did not. I just found that out from Andrew… Hurry up and enter before I change my mind! ;) You have until midnight, Sunday September 27th. Just tell me what quintessential autumn is for you.
Not long after my last post, I woke up to fog as thick as pea soup. Next thing I heard was a peal of thunder so loud the house shook and suddenly a million balls of ice began pelting the whole world. Within minutes the hail blanketed everything in white and just as suddenly as it had started, it turned to soft fluffy snowflakes. We got four inches of snow on the last day of summer. That's my kind of summer!

accumulation on kaweah in one minute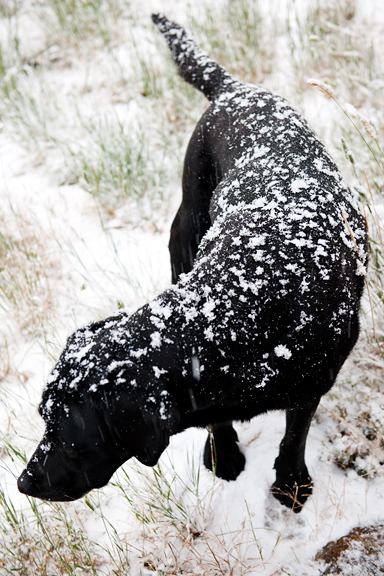 three seasons in one day: (last day of) summer, fall (colors), and winter (snow)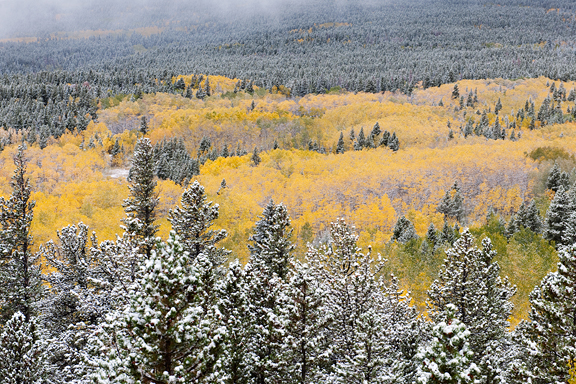 And today (the 23rd) is my birthday, but there isn't any time to celebrate. All September celebrations in this house are being postponed to late October! So knock it off with the singing and the candles already – I'm STILL 37, got it?! Ha!
Today's post is the first in a series of photowalks. Something that fascinates me is seeing how fellow photographers view the world through their lens(es). It's not just that we may look at an object or a scene differently, but that we may be drawn to completely different things. I had the privilege of having lunch with Mr. Andrew Hyde yesterday, and afterward we went for a short walk… a photowalk. Of course, any time I am with Andrew I meet new people. But this time, we ran into Michael Brown, that pleasant fellow who silenced the packed Boulder Theater last week at Ignite Boulder 6 with his amazing and inspiring talk on Reward and Risk. Still unassuming and very sweet – I have great respect for this man. Okay, so the rules of the photowalk: we take turns picking a location to stop and shoot approximately 5 frames each.

meet andrew (yes, he's wearing flip flops and a scarf)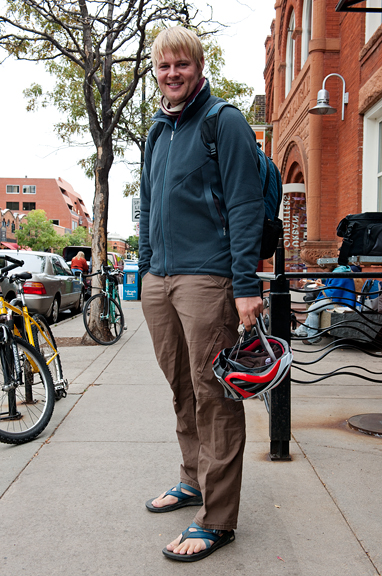 Andrew:
Canon EOS 5D Mark II with an EF24-70mm f/2.8L
Jen:
Nikon D3x with Nikkor 24-70mm f/2.8G ED
The day was overcast and cool. We strolled a few blocks down Pearl Street pedestrian mall in Boulder where just last week this time the place would have been bursting with people. Instead, it was very mellow… nearly empty. Here is a sampling of what we saw:

andrew location #1: shot 4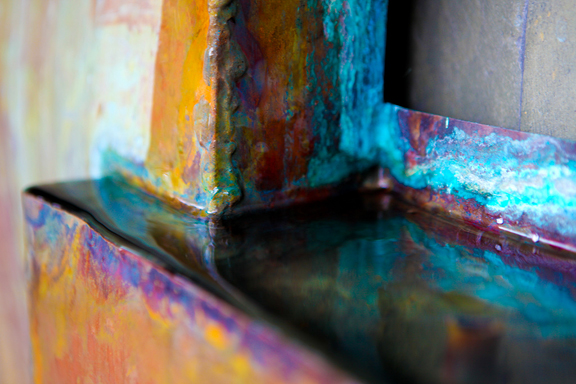 jen location #1: shot 2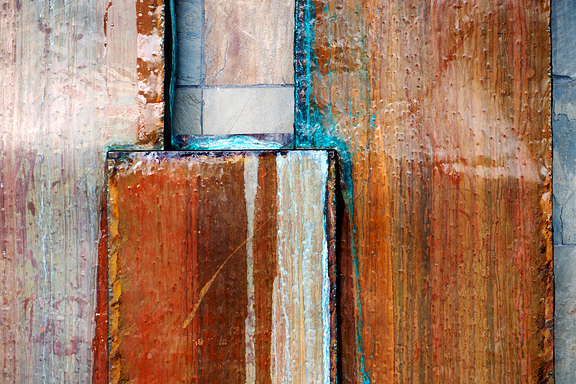 **Jump for more butter**