Tuesday, September 4th, 2018

Recipe: matsutake soup
Ah, September! If ever there was a month I love most, it is September. When I was a kid, September was special to me because it was my birthday month and it meant a new school year, which I really looked forward to. I outgrew the birthday thing at the age of 16 and thankfully the school year didn't matter so much once I was done with coursework in graduate school. But September remains my favorite month because it represents a sigh of relief. Summer, with her nonstop crush of things to do and the incessant heat that makes me borderline homicidal and the long days that limit a good night's rest to 6 hours at best – it is finally over, at least here in the mountains. Normally I would be planning for the fall shoot, but there is a puppy to train and some projects I'm working on. I am okay with not trying to cram every possible thing into my schedule and running myself ragged in the process. This might be called "getting older", but I like to think of it as deliberate sanity.

these two napping in the sun after their morning hike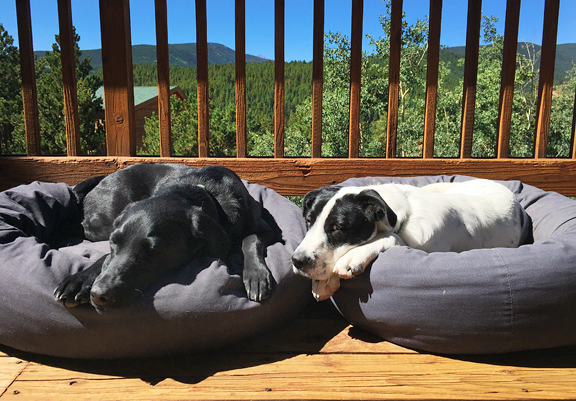 the colors are starting a tad earlier than usual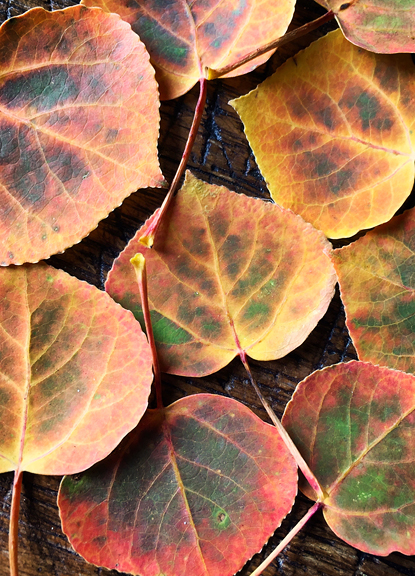 We were in Crested Butte over the holiday weekend and everything was going just fine until Yuki got a little territorial and aggressive with Neva one evening. It made me sad because Neva, while completely crazy, is the sweetest dog who doesn't consider herself the boss of anyone. We suspect Yuki, at 7 months, is testing the boundaries of her "authority" in her adolescence. After keeping a close eye on the two pups for a couple of days, they seem to be back to their normal goofy selves. The following morning, Yuki was cuddling with Neva on their favorite perch by the window. We continue observing their interactions to make sure this doesn't evolve into a real problem. The dynamics of two dogs is certainly different from the dynamic of one dog!
as if nothing had happened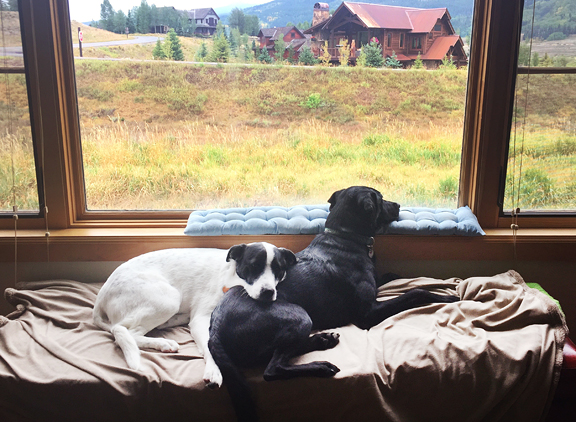 pretty views on the drive home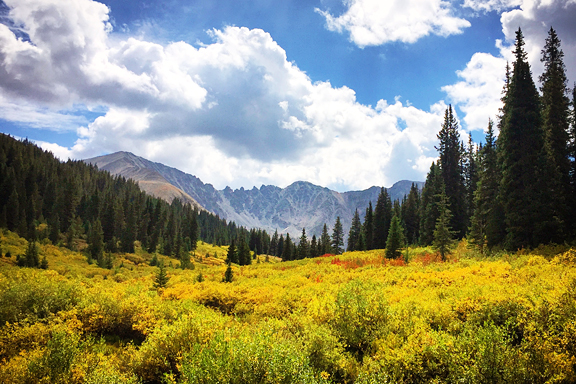 sitting for a treat – yuki feels this is the best way to get both treats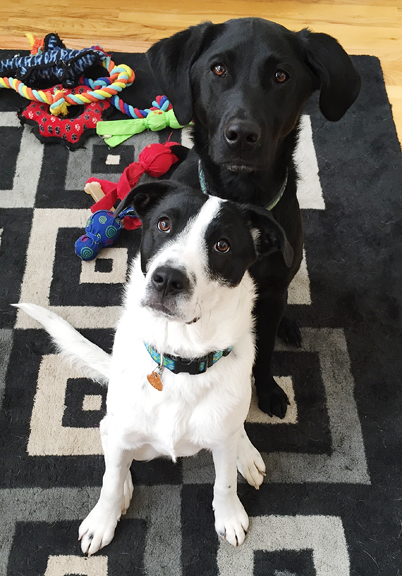 A year ago I was finding more matsutake than I had energy to deal with. Matsutake, that prized mushroom of Japan, translates into pine mushroom and fetches top dollar in circles that recognize its value. The brown matsutake is found in Asia. The white matsutake is found in parts of North America – including Colorado. This year, I have yet to see signs of the subterranean gems in the usual places. But even if I did find some, I'm not sure I would be gathering too many as there are bagfuls of them in my freezer from the crazy flush of 2017 (what a season, folks, I mean REALLY). With cooler evenings, I have begun to contemplate making soups and stews of all kinds. But the days remain warm, so I'm partial to soups that are not too heavy. Last September, I tried a lovely and simple matsutake clear soup that allows the pine mushroom's unique flavor to shine among a handful of ingredients.
bonito flakes, dried kelp, green onions, water, salt, matsutake, tofu, soy sauce, sake, mirin
The kelp and bonito flakes are used to make dashi. If you don't want to make dashi from scratch, you can find Hondashi brand granules (instant dashi – just add hot water) at most Asian grocery stores or well-stocked Asian sections in supermarkets. If you are making the dashi from scratch, wipe the kelp with a wet paper towel without removing the white residue – it contributes to the umami of the broth. Start soaking the dried kelp in water 3 hours before you're ready to make the soup.
wipe the dried kelp with a wet paper towel
soak the kelp in water for 3 hours
**Jump for more butter**