Thursday, March 17th, 2022

Recipe: chow mein
How can so much time have passed so quickly? Jeremy and I puzzled over this on our 25th wedding anniversary earlier this month. We celebrated with a low-key home-cooked meal. My parents congratulated us. The pups were business as usual.
The past several weeks have been busy and roller coaster-y (and that's without considering the insanity of the world). I switched to a new primary care physician who helped me untangle some nuisance ailments. I've changed my diet and exercise patterns to fast track myself to a healthier me in the last month. It's a lot of work, but I'm here for it.

chinese new year's eve dinner: potstickers, mochi rice, stem and leaf mandarin oranges, cellophane noodles soup, lucky ten vegetables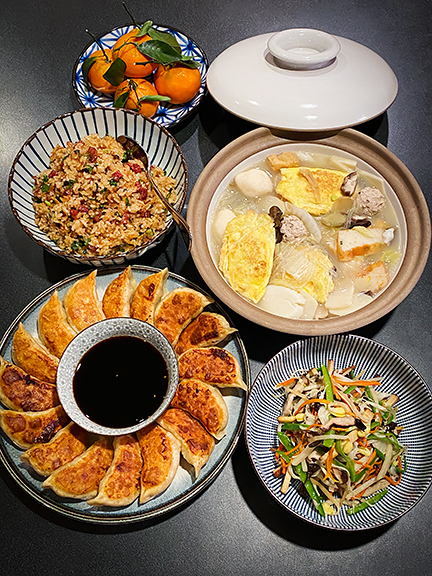 chinese new year breakfast: sweet red bean rice balls, sesame balls, oranges, steamed barbecue pork buns, moon cakes, peanuts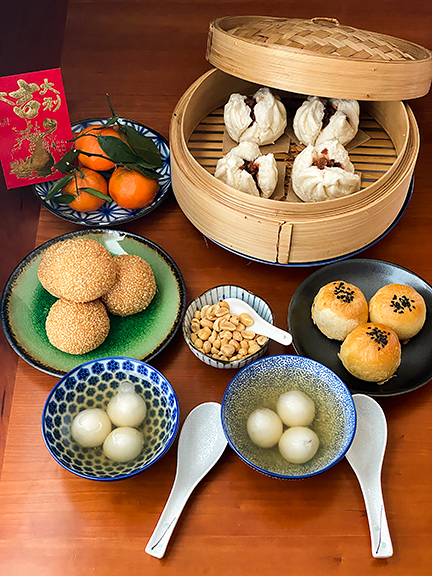 neva and yuki couldn't be happier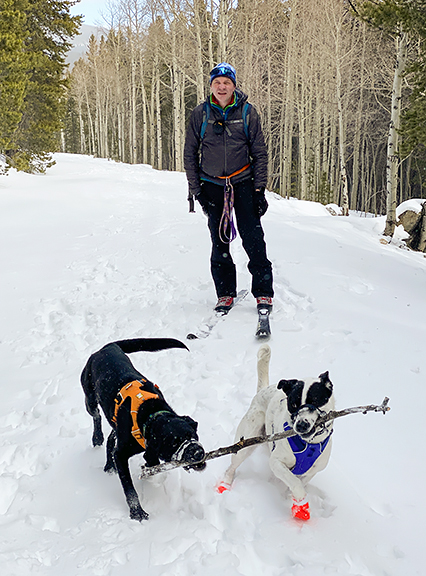 a tired dog is a good dog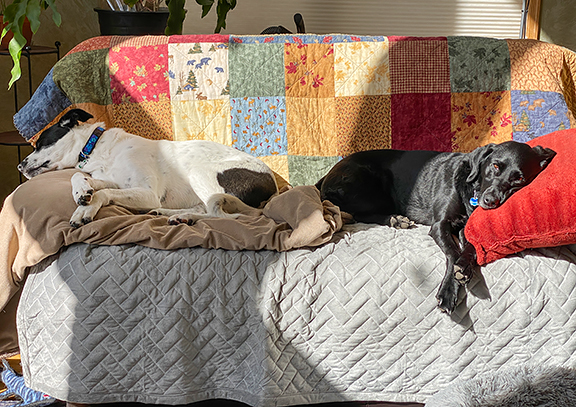 the powder, it is fun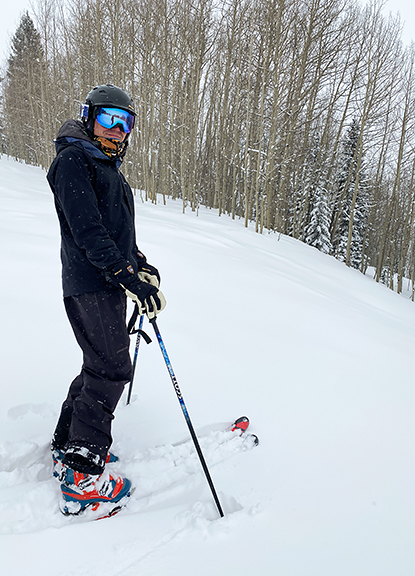 yuki test drives her warm coat on a frigid day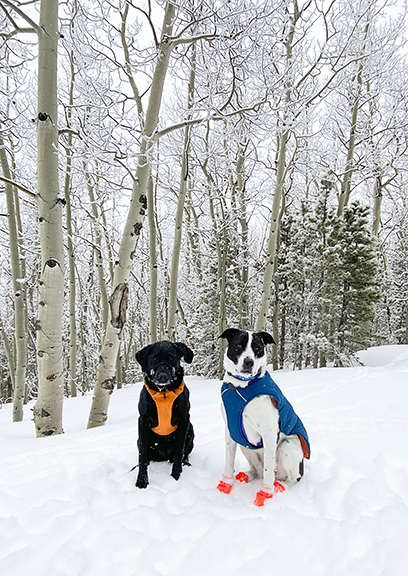 At the end of last year, I finally tackled my decades-long mystery of how to make chow mein. I know there are many interpretations of chow mein out there because I have ordered them at various restaurants throughout my adult years. The soft, barely seasoned noodles or crunchy pre-fried crisps from a bag tossed with gloppy sauce were not what I had in mind. I wanted that plate piled high with savory thin noodles lightly adorned with slivers of green onion and stray bean sprouts, trundling past on a dim sum cart.
dark soy sauce, light soy sauce, chow mein (hong kong style noodles)
Turns out, chow mein is rather simple to make once you procure the right noodles. And look,
chow mein
literally translates to fried noodles, so it could be and sometimes is, ANY noodle that is stir fried, deep fried, or pan fried. If you are like me, you've scrutinized the dozens of packaged fresh noodles in the refrigerated section of the Asian market, scanning for recognizable English words on the labels while remaining skeptical of the original translator's qualifications, and wound up making your best guess. A little time spent on the internets guided me to the right noodles. In this case, Hong Kong-style or chow mein is what you seek, but take care because I've seen chow mein labels on all manner of noodles. We want thin egg noodles (thin like angel hair pasta). You can also purchase them dried, but I have yet to try those.
And while you are at the Asian market to get your Hong Kong-style noodles, you might as well pick up a bottle of dark soy sauce and a bottle of light soy sauce. Dark soy sauce is thicker with more soy flavor and deep caramel color. Light soy sauce is thinner and closer to regular soy sauce. Does combining light and dark soy sauce equal regular soy sauce? No. If you had to sub regular soy sauce for light soy sauce, okay – but the dark soy sauce is what gives the noodles that special umaminess.

sesame oil, light soy sauce, dark soy sauce, vegetable oil, mung bean sprouts, chow mein, green onions, chinese broccoli (gai lan), shiitake mushrooms
always prep your ingredients before you start cooking
mix the soy sauces and sesame oil together
**Jump for more butter**