Thursday, March 21st, 2013
It was not long after my trip to Maine last summer when Sharon asked if I would be willing to come out to Vermont in March to learn about organic maple syrup farms. My reply was, "That's prime ski season in Colorado." Sharon convinced me that this would be a worthwhile adventure and she has never steered me wrong.
To be honest, I am not much of a syrup person. Most likely this is because I'm not a sweet breakfast person (or a breakfast person for that matter). However, years ago I did make the switch from "syrup" to pure maple syrup in my house because I realized how much junk there is in "syrup". By junk I mean highly-processed, manufactured, chemical-laden ingredients. Pure organic maple syrup (what I use) has one ingredient and it's all natural and minimally processed. It should come as no surprise that someone who titles her blog use real butter would insist on using pure maple syrup. But I wanted to learn more. It was enough to pull me away from my ski season for a weekend.
I wrote back to Sharon, "I'm in."
A Song of Ice and Sugar
The Hand: Sharon Kitchens
Master of Coin: Arnold Coombs (Coombs Family Farms Facebook page)
The Small Council: Matt Armendariz, Rebecca Crump, Ashley English, Joy Wilson, myself, and Ellen Daehnick (my guest). [I realize The Hand and Master of Coin are both part of The Small Council, but just work with me here.]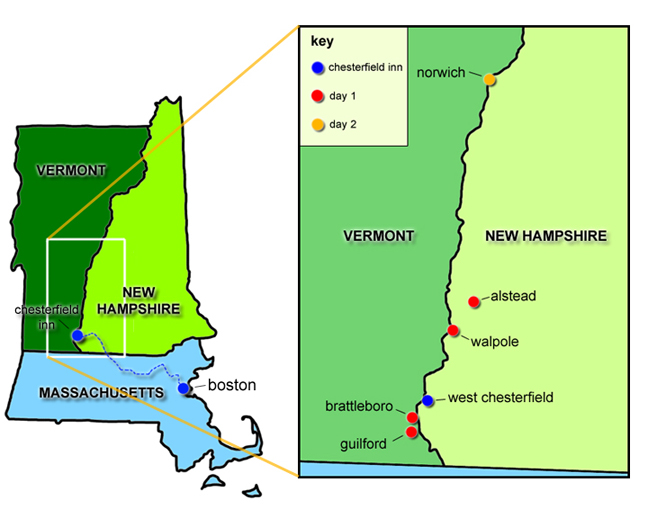 Full disclosure:
My transportation, lodging, meals, and activities were sponsored by
Coombs Family Farms
with no obligation on my part. All photographs, words, experiences, and opinions are my own.
Day 0: Boston to West Chesterfield: The Butcher Shop, Chesterfield Inn
Day 1: Guilford (VT), Brattleboro (VT), Alstead (NH), Walpole (NH): Ted's Sugarhouse, Coombs Candy Kitchen, Bascom Family Farms, Burdick Restaurant, Chesterfield Inn
Day 2: Norwich (VT): King Arthur Flour Mothership
Day 3: West Chesterfield to Boston: fly home
Day 0: It took 9.5 hours to go from my house in the Colorado Rockies to a car to a bus to a plane to a car to dinner at The Butcher Shop in Boston. There, I met up with my partners in crime for a lovely reunion over multiple boards of antipasti (Prosciutt, Mortadella, Sopressata, Rosette de Lyon, Finocchiono, Petit Jésus), pâtés and terrines (duck liver mousse, gamebird en croûte, pâté de campagne, rillettes du jour), and housemade sausages. Servers loaded our table with cheeses, beet salads, hummus, pickled vegetables, marinated olives, Parmesan, Marcona almonds, breads, mustards, and honey while we did our best to clear plates and make more room. It was a divine welcome to New England and a great way to kill time waiting for the rush hour traffic to abate. Sharon navigated Boston traffic and a snow storm in New Hampshire to deliver us safely to the Chesterfield Inn in West Chesterfield, New Hampshire, our home base for the next few days.

three types of housemade sausages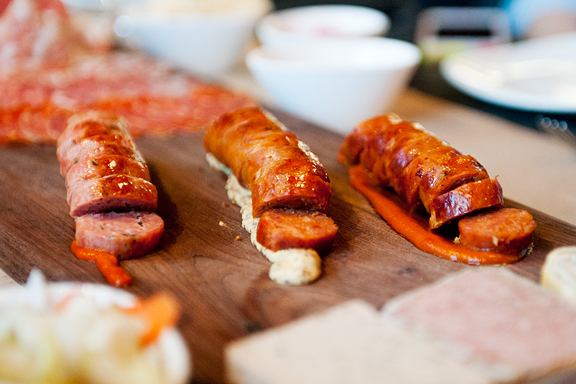 matt and joy contemplate where to begin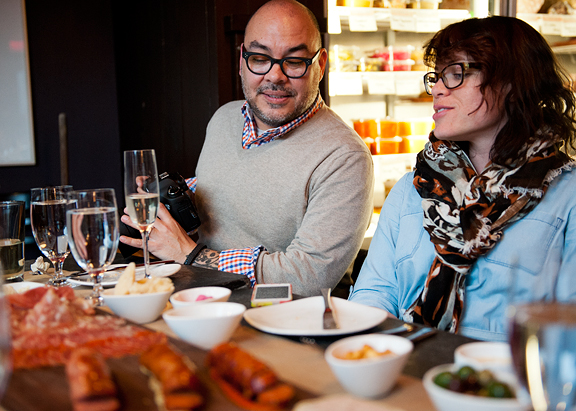 this was just our half of the table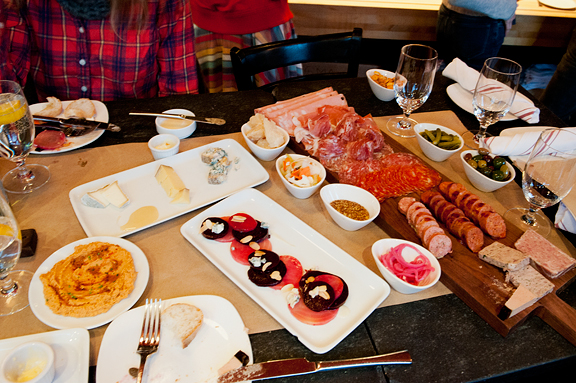 nighttime at the chesterfield inn (the night we arrived, it was snowing)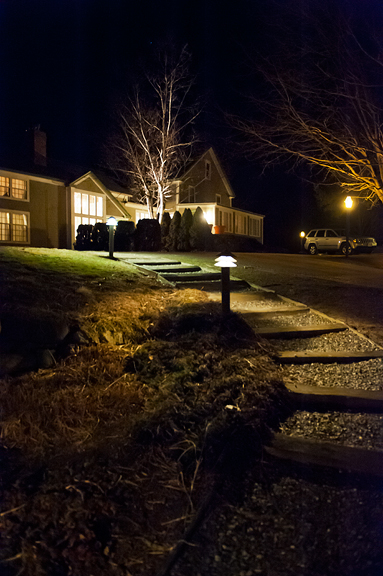 Things I really liked from Day 0
Dinner
at The Butcher Shop.
Catching up with friends
on the long drive to West Chesterfield.
A good night's sleep
at the Chesterfield Inn.
Day 1: The Chesterfield Inn is a quaint establishment nestled near the Connecticut River, which dictates the boundary between New Hampshire and Vermont. In the morning, I could get a better sense of the layout of the property and the neighboring woods. I met Yoda, the resident kitty who likes to perch (or curl up) in the mail tray and lazily observe guests as they come and go. We all convened in the sunroom for breakfast with our host, Arnold Coombs, a charming seventh generation maple farmer who produces organic maple syrup, organic maple sugar, and pure maple candy.

the inn by morning light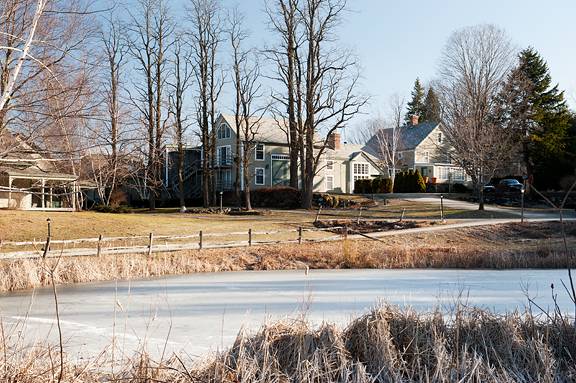 feels like new england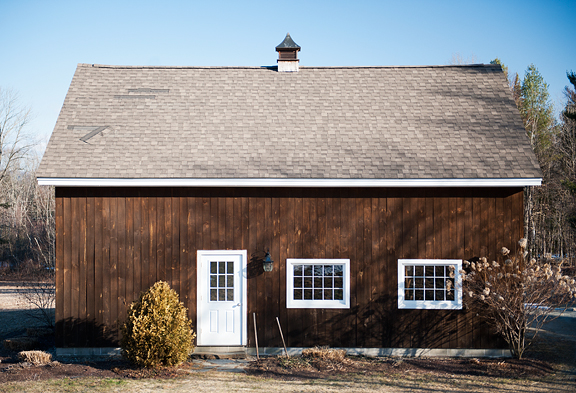 the inn's mascot, yoda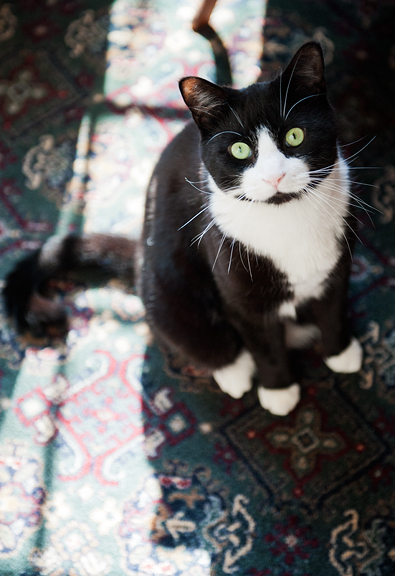 yoda runs the place like a boss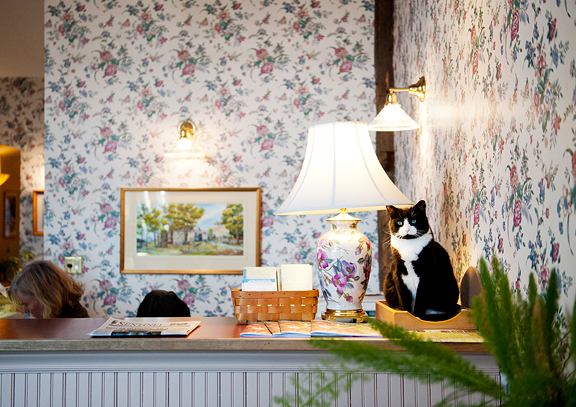 every breakfast had a selection of maple syrups (and maple butter)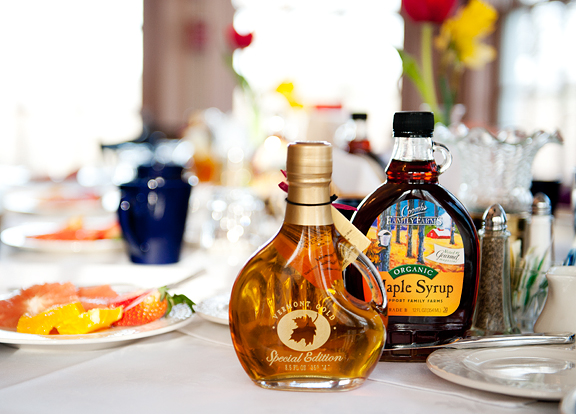 cinnamon maple french toast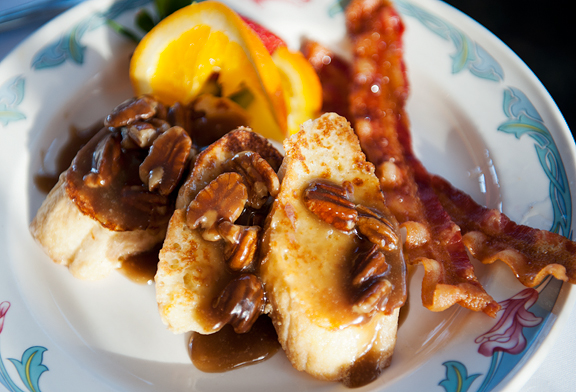 **Jump for more butter**