It's official: Jeremy is taking the Hubble to Boulder!
A la Howard Dean:
"Yeeeeeeeeeeeeaaaaaaaaaarrrrrrrrrrrrrrrg!"
To celebrate, we grilled sandwiches (my second favorite food next to sushi) on my NEW pan. It arrived today in the mail courtesy Williams-Sonoma and some bucks.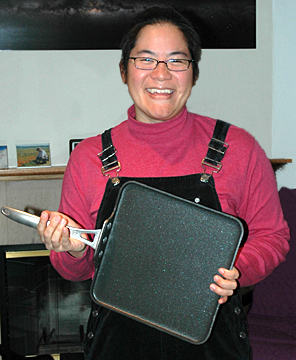 Williams-Sonoma uses way too much packaging in their shipping.