Monday, June 29th, 2020

Recipe: pan pizza
It's been a while since the last post and that was originally unintentional, but soon became quite intentional. I've been taking the time to educate, and in some cases, re-educate myself on racism in this country. For those who don't follow my personal Instagram (@jenyuphoto), I'm listing a few of the pods and reads I've recently recommended:
1) The Scene on Radio podcast is an excellent series of documentary journalism. I highly recommend listening to Season 2: Seeing White, which examines racism in United States, and Season 4: The Land That Never Has Been Yet, a look at how our democracy was built. I cannot recommend these two seasons enough.
2) The 1619 podcast from The New York Times. If you listen to Scene on Radio, you'll notice a little overlap between the first two episodes of 1619 and the Seeing White (season 2) series. Additionally, Scene on Radio's John Biewen, in collaboration with Reveal, produced an episode relevant to episodes 5 and 6 of 1619. It's called Losing Ground and worth a listen.
3) White Fragility: Why It's So Hard for White People to Talk About Racism by Robin DiAngelo. 2018, Beacon Press.
4) 13th on Netflix. Documentary.
5) Hidden Brain episode The Air We Breathe: Implicit Bias and Police Shootings.
6) The Electoral College's Racist Origins, from The Atlantic (Nov 2019).
This is by no means exhaustive, but it's a start. I continue to work my way through more material. For those who are upset or offended by the list, I think #3 is right up your alley. If you don't want "politics" on a food blog, we've discussed this in the past and just like before, you can find another food blog to read. No one is going to miss you. So, bye.
The last time I posted, hints of spring were sprouting in our mountains. Now we have entered proper summer, but I wanted to document the familiar transition that kept me grounded throughout the tumultuous combo of the pandemic, Black Lives Matter movement, economic nosedive, and general incompetence/malfeasance of the current administration.

signature spring green in the aspen stands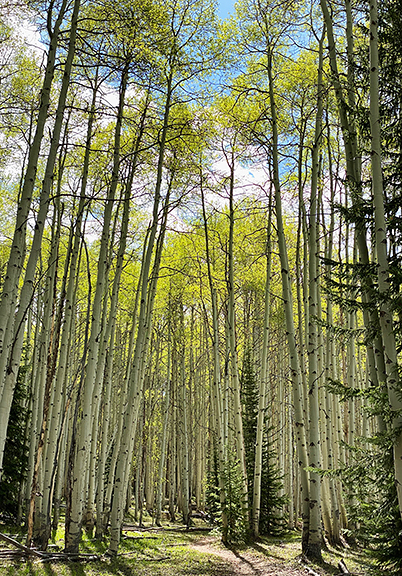 blessed rain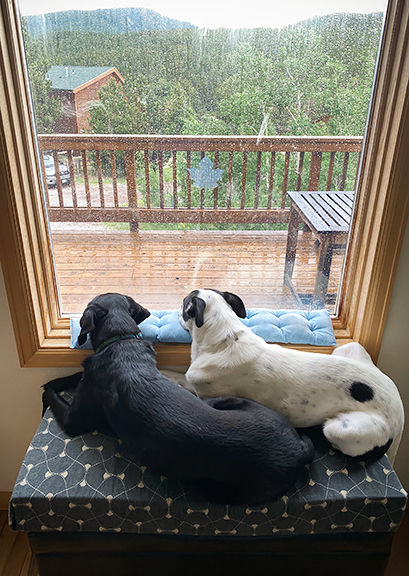 a pair of happy morels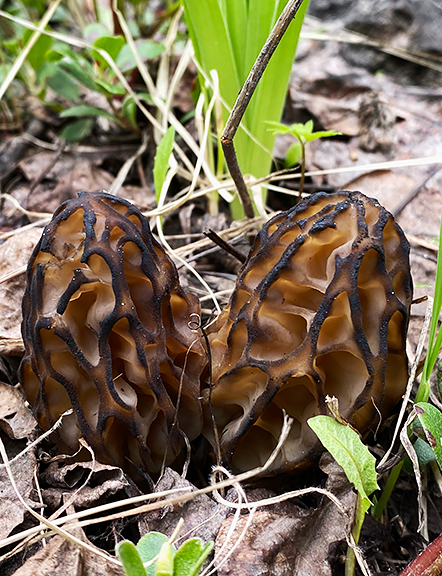 not a great season, but not a terrible season (yuki for scale)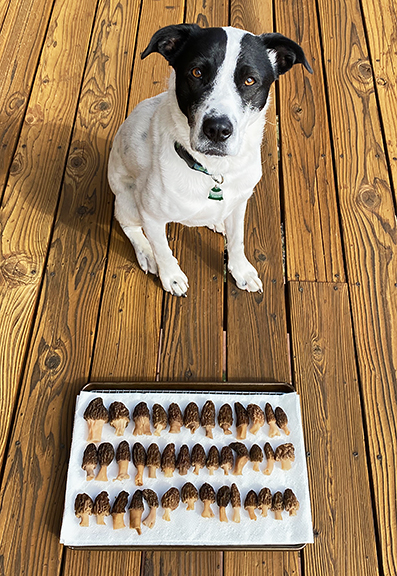 the start of thunderstorm season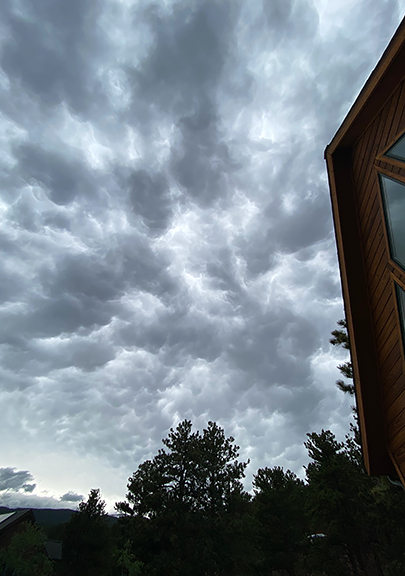 colorful skies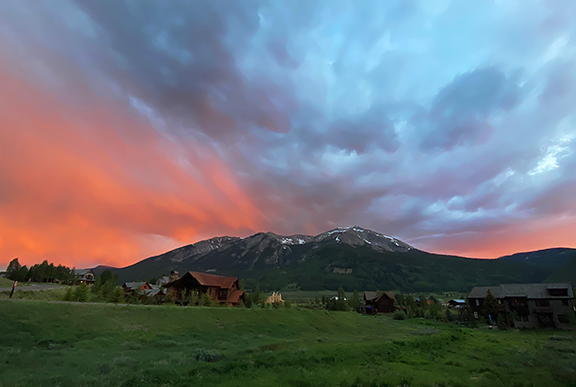 paddleboarding says summertime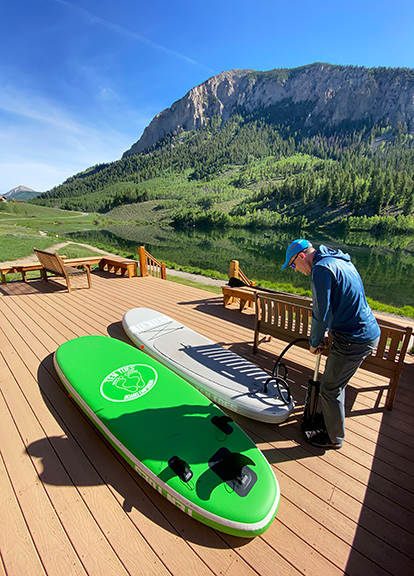 happy to still find snow up high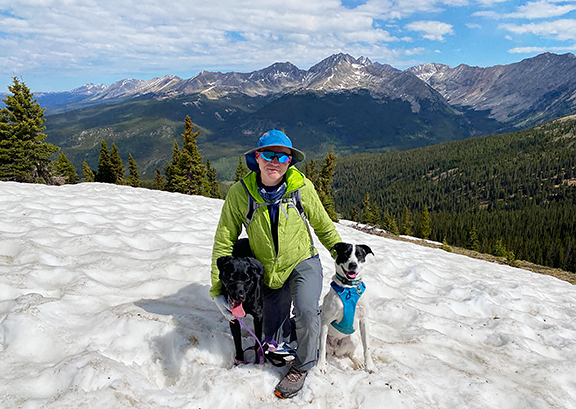 the blooming of the wildflowers is underway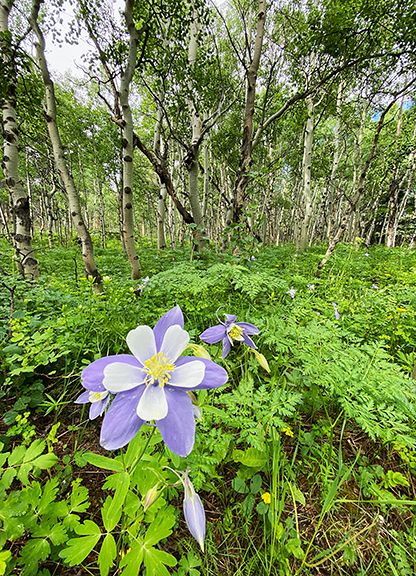 I haven't been one to follow Taco Tuesdays, Meatless Mondays, or Pizza Fridays at our house. We are neither that organized nor regimented. The menu I generate results from an intersection of what we have, what needs to be eaten, and what is available at the market. During the pandemic I decided to give pan pizza a try instead of our usual hand-tossed grilled sourdough pizzas. And you know what? It's so good that we've made it a regular on our menu. Regular, as in, it happens every 10 days or so. Regular, because we still love it every time it comes out of the oven. That's why I'm posting this on the blog, because I use the recipe all the time. It requires flour, which is thankfully coming back to store shelves. It also requires yeast (I use active dry yeast) that remains in short supply. Luckily, I dug up a half jar of yeast in my basement refrigerator. The expiration date was August 2015, but yeast are hardy little organisms. I dropped a few granules in a small bowl of room temperature water and watched them bloom and foam within a minute. Still good!
for the dough: flour, water, yeast, olive oil, kosher salt
whisk the dry ingredients in a bowl
stir in the water and oil
form a shaggy dough with no dry pockets of flour
**Jump for more butter**