Oh how I love…

fresh asparagus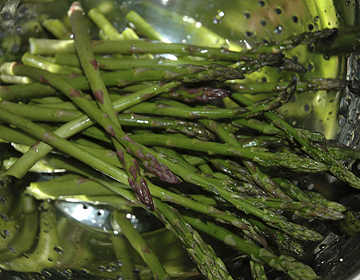 I stir-fried chicken and asparagus tonight and added it to my photo recipes on my web site
here
.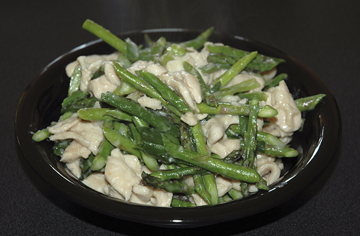 My parents called today (again). When they travel, they want to let me know where they are at every waypoint and give me the play by play. They were in the parking lot of Trader Joes at Tyson's Station in Falls Church, Virginia and wanted to know if I wanted anything. Oh boy, did I… but half of the goodness of Trader Joes is their fresh stuff. I thought I'd toss them a bone because they sounded so happy that they were at MY FAVORITE grocery store and could actually get something that they knew I liked.
dad: Do you like saffron? I like their saffron, I'm going to buy some for myself.
me: Well, how about some… chocolate?
dad: Chocolate? Are you going to eat it? It makes you fat.
me: It's for Jeremy, he likes their dark chocolate.
dad: Sure, we can get you chocolate. Dark?! We will mail it to you.
mom: (shouting in background) It's too hot! It will melt in the mail!
dad: Oh – this chocolate is a problem. Mommy says it will melt. Saffron will not melt. Do you want saffron?
me: I have a lot of saffron already, thanks. How about buying the chocolate and then waiting until October to send it?
dad: Ah – good idea, kid. Anything else you want? Just chocolate and saffron?