We had our good neighbors over for dinner tonight – finally! These two are great fun. They ate a lot of the food and wine, which makes me happy. I told Jeremy the worst feeling for a hostess is when her guests don't eat because she miscalculated the menu. I really plan a menu according to who is coming and how all of the dishes, the wine, and the dessert combine to make a complete fête. Which is why if you are picky, a vegetarian, are a complete food unsophisticate, or have various food restrictions – I have to like you an awful lot to invite you to dinner at my house. Forget about vegans, they will be really unhappy in my kitchen.

ceviche salad ingredients (yes, those are heirloom tomatoe$)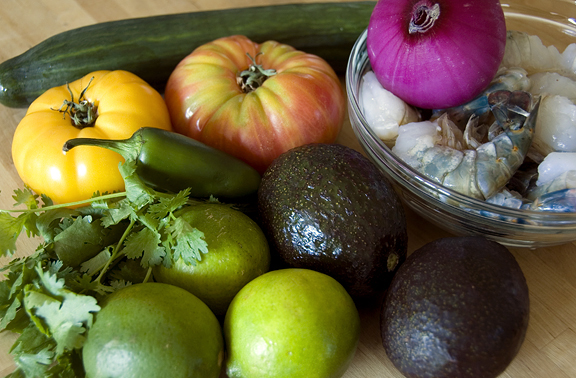 adding the dressing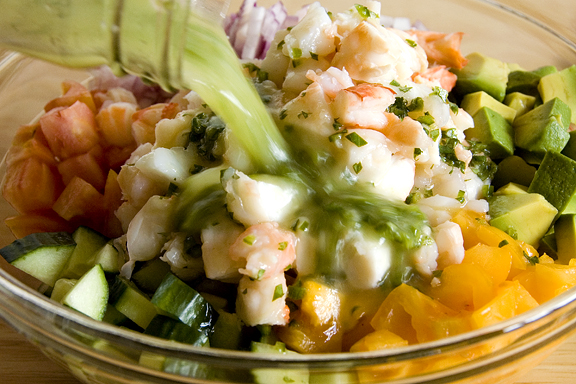 Because Jeremy and I aren't neat freaks (believe it or not), I have a fear of inviting people over who keep a really clean house. Our neighbors' house is Spotless. Their kitchen looks like it is brand new. I guess my fear is like that of a non-cook who invites us over for dinner. Well… that doesn't happen very often. But I'm willing to get over my fears – why can't others?
i ditched the artichoke phyllo appetizer for this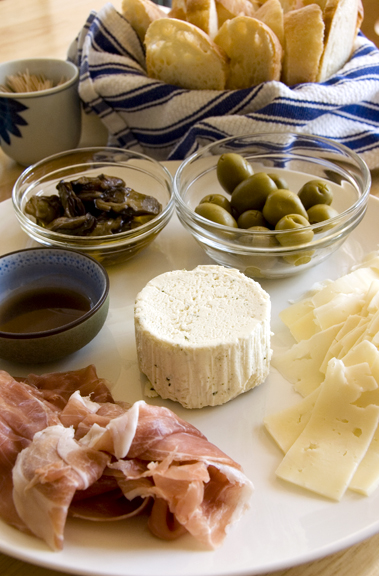 I found a nice soft asiago to pair with the prosciutto. Big hit. Despite not being a real cheese lover, I definitely have my preferences. I should probably learn to serve some good blues though. I can't eat that stuff, but some people love the stuff.
this is a fabulous chardonnay – love french chards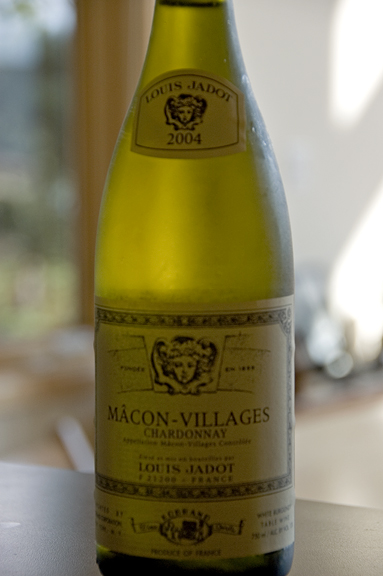 the main course: wild salmon before marinating in wine and lemon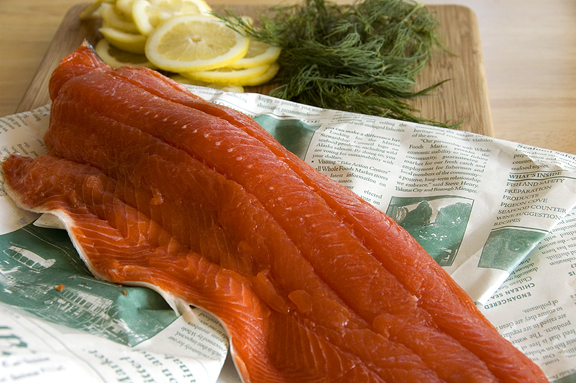 Ugh, I have to make a presentation to the Board of Directors tomorrow. I was invited to their dinner afterwards (at L'audisio – a really great restaurant!). I can't eat out so much. I'm going to hold off until The Kitchen with Sam!
the lovely bouquet they brought