On our way to dinner, I came upon a giant cow. It was the Chick-Fil-A cow in front of the St. Julien Hotel! There were a lot of cops and official-looking people. It was some promotional thing for NASCAR. NASCAR in Boulder… *shudder*

i love that cow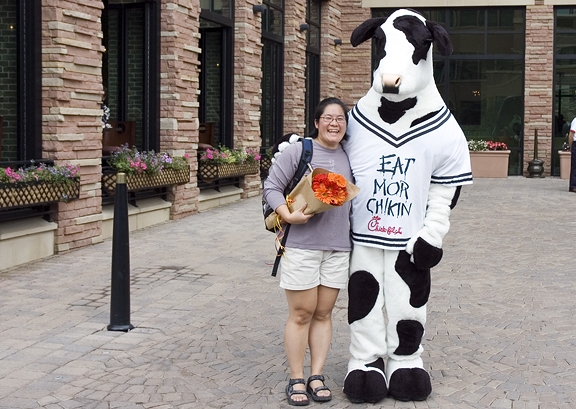 We met with Beth and Chris at Jax because Beth turned 30 today! I told her it was all about to get much better. Beth, Chris, and I all agreed that our 20s sort of sucked. Jeremy said his 20s weren't so bad. Turns out our 20s were very much affected by how our graduate experience went.
i picked up some daisies for beth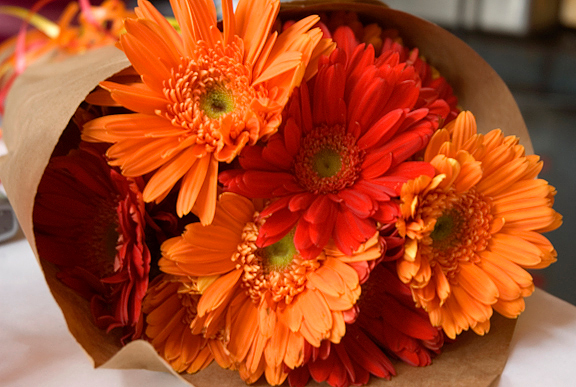 best happy hour deal at jax: peel and eat shrimp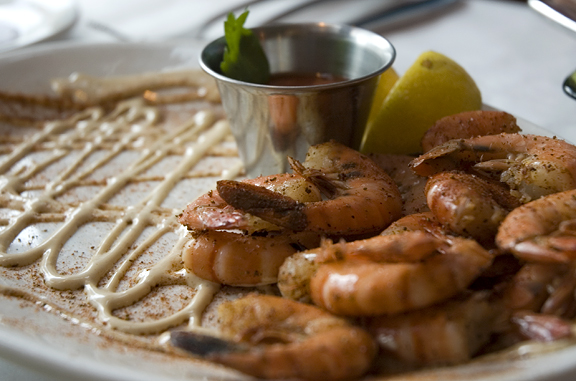 my dinner: pan seared scallops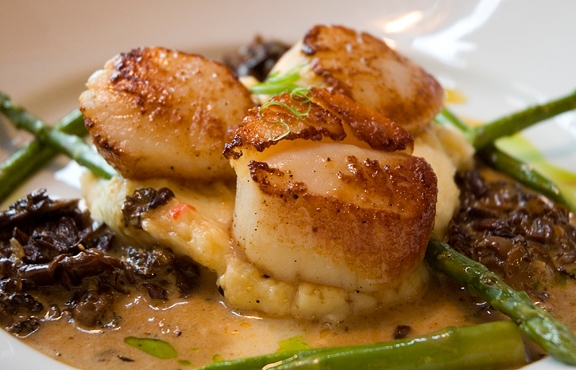 Chris mentioned that all of the women at our house for B's party were "alpha females". I thought that was an interesting term. Then I started wondering how many of my friends are alpha females. I think just about all of my friends are alpha females. I had to ask Jeremy if he could think of any beta females who are my good friends. I can think of plenty o' betas whom I dislike. Even alphas can go head to head at times, but I think I have a lot more respect for alphas than betas. Betas make me very uncomfortable because they tend to be the ones who let their partners (usually male, but not always) make decisions or tell them what to do – they are the passive spouse/partner. I think they make me uncomfortable because I don't like lopsided relationships and it makes me ball my fist just thinking of passive women.
triple crème brûlées for the birthday girl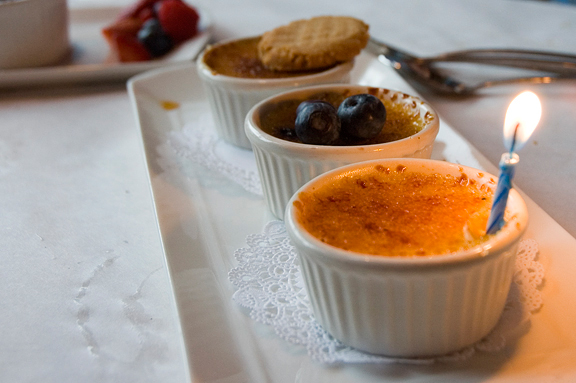 chris tries the molten chocolate cake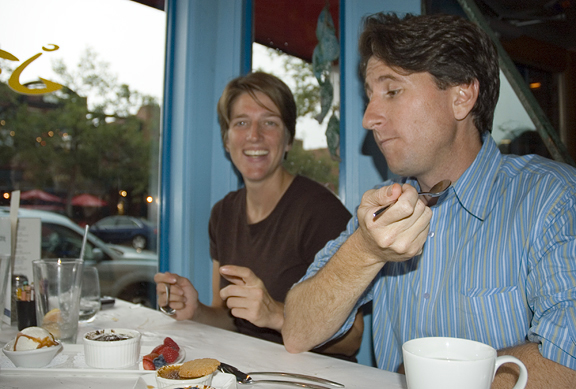 We thought Chris had a bladder problem this evening, but really, he tricked us and paid for dinner before the bill even arrived! That was incredibly sweet of him.