Don't ever count on purchasing a new electronic gadget and getting to bed by a reasonable hour that same night. Won't happen in our house anyway. Jeremy was noodling with the iphone while I gathered information for our trip to Seattle and before we knew it, midnight was fast approaching by the time we were done packing. Not a big deal, getting to bed at midnight, except we had to get on the road in three and a half hours. Oy!
The drive to the airport and subsequent zombie walk through security went off without a hitch, hurrah! I was planning to get about 2 more hours of sleep on the flight, but I was seated next to a talker – a very friendly talker at that – but a talker nonetheless. Jeremy admonished me in the car on the way to Tacoma that I should have shut down the conversation to get a nap, "You're very good at that, I'm surprised you didn't." Yeah, I couldn't find it to shut this woman off though, she was so nice and knew so much about both Boulder and Seattle. Besides, she wanted to know why there were volcanoes in the Pacific NW, and I can't pass up an opportunity to turn someone on to science!
We drove to Tacoma because I had been wanting to see Chihuly's work for a few years now. Remember that I, the parrot, am dazzled by bright, colorful objects – particularly glass. That would be Chihuly. I dragged Jeremy to Tacoma to see the Bridge of Glass and then the Museum of Glass. We got there a little before the museum opened.

on the way to the bridge of glass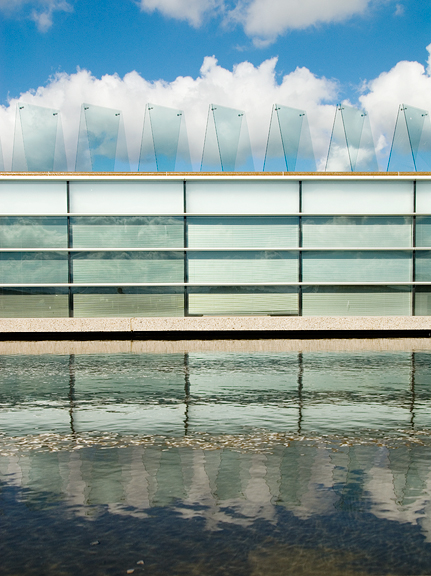 The Venetian Wall has vases/forms by Chihuly on the bridge. His work is so organic, reminiscent of science fiction at times. The vibrant colors and flowing shapes were elegant to nearly grotesque, but always compelling.
one of several vases by chihuly on the venetian wall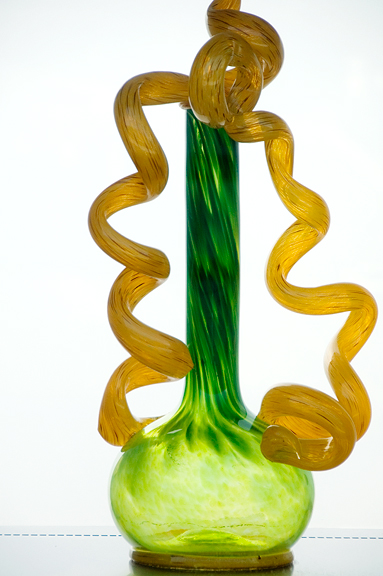 Then we walked under the Seaform Pavilion. This alone was worth the whole trip to Seattle and I could have walked under it for days without tiring of what I saw.
the best part of the bridge of glass: the seaform pavilion
Jeremy seemed as engrossed with the Seaform Pavilion as he normally is along tidal pools. I asked how he liked it and he said he felt his life was that much more enriched for having seen it.
jeremy pauses before the crystal towers as we head to the museum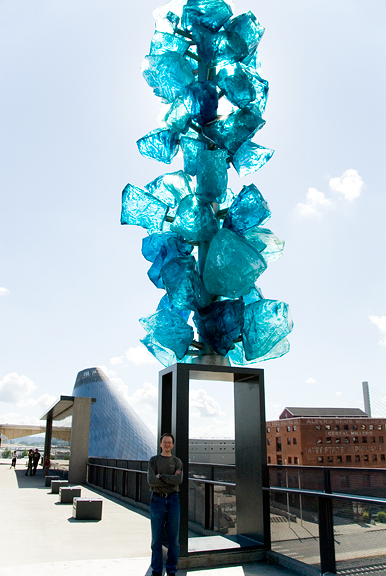 The museum has the largest hot shop in the country and live demonstrations. It's amazingly impressive and blows the pants off of the Corning Glass Museum's hot shop demo. They were making an ancient barometer that morning.
shaping the main body of the barometer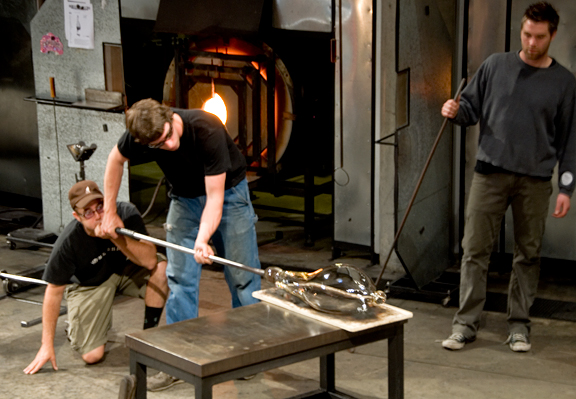 Photography wasn't allowed in the main gallery of the museum, which was a shame since I quite liked the landscape exhibits, including Maya Lin's work. Corning had more exhibits and I think I liked those better than MOG's – especially the work of Leopold and Rudolf Blaschka, the father and son team of glass makers who created lifelike reproductions of plants and invertebrates for science and art. Love that.
samplings of the gift shop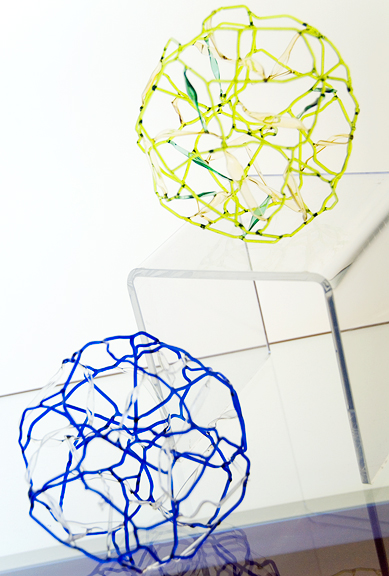 After a few hours, we drove back north to Seattle for some sushi. I dozed off in the car. I know I'm really tired when I doze off for a few seconds and manage to have full and vivid dreams that blend into reality. At one point Jeremy told me I woke with a start and shouted, "What?!" Another time I opened my eyes to the heavy traffic on the freeway and saw a red car moving forward in the lane next to us. It looked like a button on the iphone and I felt the urge to reach out and push it…
Sushi at Kisaku was very good. This was a local favorite in the Green Lake neighborhood recommended by Erin and Caroline. It's literally IN a neighborhood with other tiny coffee shops and gift shops and art galleries mingled with packed, tiny residential homes staked out on lush little parcels of land. Seattle is such a delicious merge of culture, consumption, flavor, natural beauty, and style. I love her character.

kisaku: chef's choice sashimi (we ate the king salmon before i remembered a picture)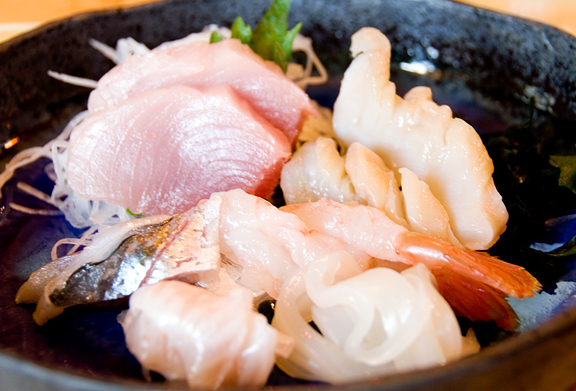 kisaku: caterpillar roll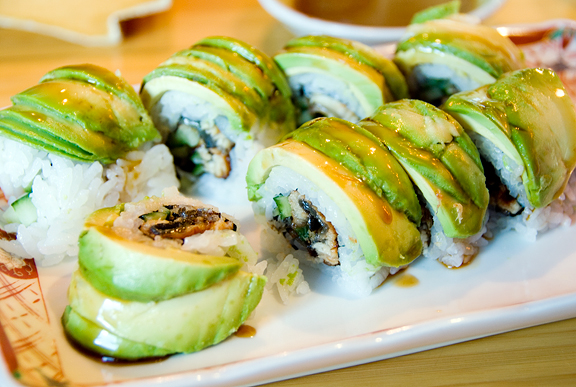 kisaku: futomaki roll with eel – delicious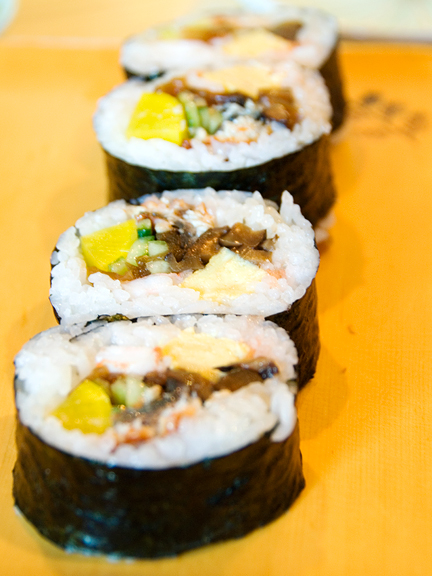 Embarrassingly enough, this was only a fraction of what we ordered – we had been awake for 11 hours and eaten one hashbrown and two airplane cookies each. After lunch, I had planned to go to Pike Place Market, but we opted for the "nap" at the hotel instead. I'm so glad we did because we still had a long evening ahead.