Tuesday, March 5th, 2019

Recipe: futomaki
Last week we went on a vacation. Of sorts. We brought Neva and Yuki along with us to Steamboat Springs for a ski trip. Sadly, most of what we previously loved about Steamboat were absent: 1) fresh powder and 2) our favorite sushi bar in town (Yama has closed indefinitely). We did ski the mountain and took the pups skijoring on dog-friendly trails at a couple of the Nordic centers near town. Yuki's endurance continues to improve and Neva is really becoming a well-behaved pup on the trails as long as she can run her brains out.

jeremy with neva and yuki at haymaker nordic center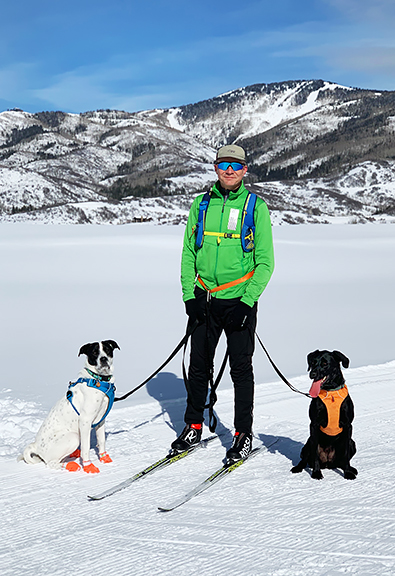 this is what yuki does when she doesn't want to go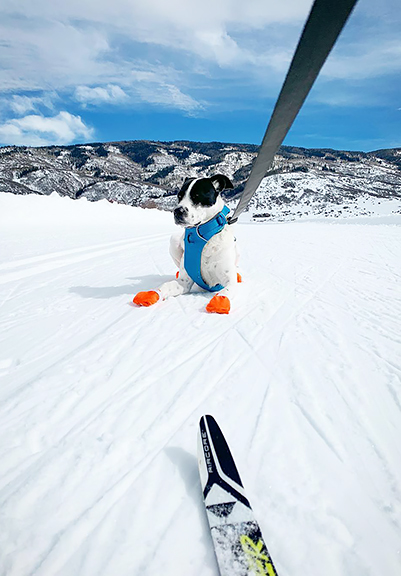 Steamboat is great and all, but after our third day we were over it. A big winter storm was about to blast its way through the state (big winter storm = powder) and we were slated to check out and drive home in the thick of it. Instead, we left a day early before the storm and drove home – not east to Nederland – but south to Crested Butte. It was the right decision. We arrived just as the snow began to fall, and proceeded to ski amazing powder, celebrate our 22nd wedding anniversary, and meet our friend's new puppy, Moke (Moe-kee).
the road south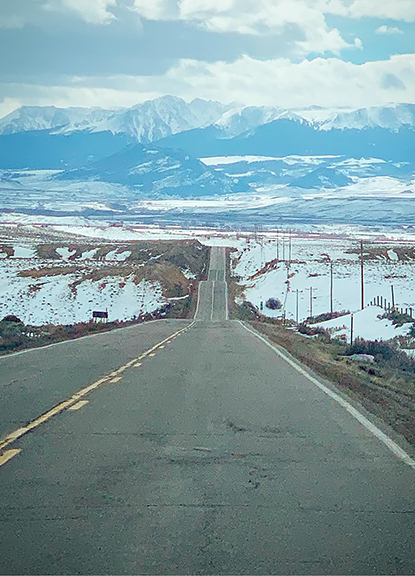 the snow piles up in crested butte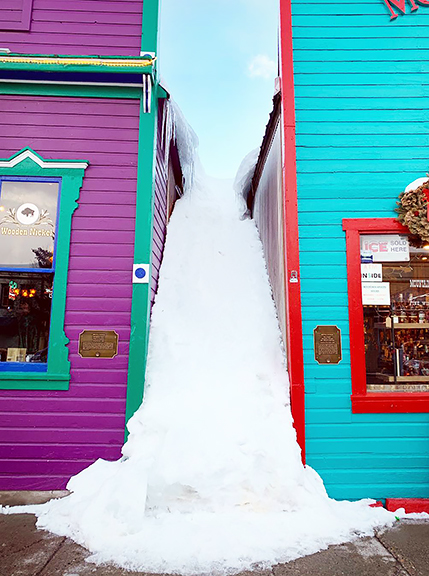 jeremy drops into a foot of fresh powder and free refills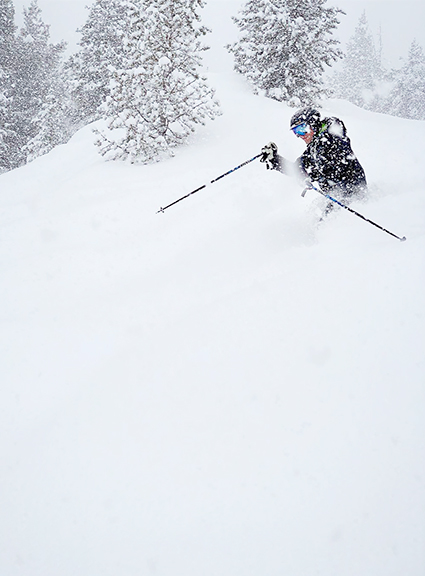 enjoying our anniversary dinner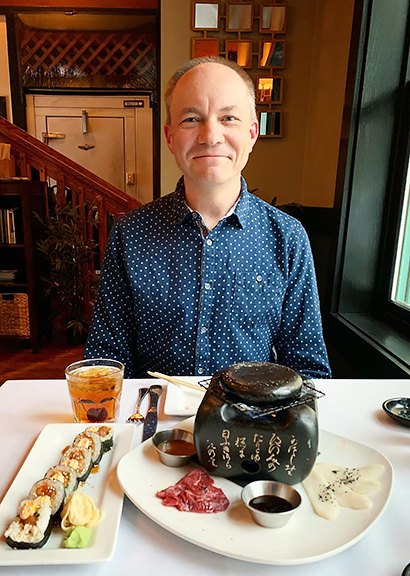 yuki playing with her new pal, moke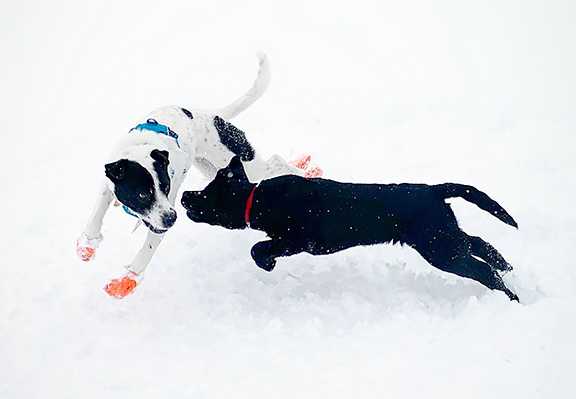 On our drive from Steamboat Springs to Crested Butte, we stopped at the Whole Foods in Frisco to grab salads for lunch and ran into my friend who lives in Breckenridge. We chatted and at some point in the conversation I apologized that we hadn't seen one another in a while. He dismissed it with a wave, "Oh, you don't have to explain it. You know me," he chuckled, "I'm a homebody." Back on the road, I mentioned to Jeremy that I didn't think of Graham as a homebody – he spends a good deal of time outside running, biking, hiking, skiing. Jeremy was silent for a moment, then, "Most people think of homebodies as people who stay indoors, but I think Graham meant he doesn't want to be away from home. Sort of like what we're doing now by going to Crested Butte."
It's true. I am becoming more of a Graham homebody every day. Jeremy has always been one. This might also explain why I try to replicate my favorite restaurant dishes at home, to avoid the headache of driving into town and interacting with people. The futomaki sushi roll has eluded me for over a decade because I didn't know that the sweet pink powdery ingredient, which is dried shredded sweetened cod, was called sakura denbu. Once I learned the proper name, I couldn't find it anywhere. Last year, I ventured into Denver's Pacific Mercantile Company on a little Japanese grocery safari with my pal, Ellen, and there it was in the refrigerated section. It was the final piece to my futomaki puzzle!

some of the less common ingredients for a home cook: unagi (grilled eel), sakura denbu, makizushi no moto (seasoned gourd strips with mushrooms)
I had always assumed there was a set recipe for making futomaki because most of the sushi bars I frequented made it the same way. It turns out you can make futomaki with whatever ingredients float your boat, so please feel free to customize! The version I make here follows the recipe from
Just One Cookbook
because this is how I like it AND I could either purchase or make the ingredients myself. I can easily find the unagi (grilled eel) and seasoned gourd and mushrooms at most Asian grocers, but I have only ever seen the sakura denbu in a Japanese grocery store. You can also purchase the tamago (egg omelette) at an Asian grocery store, but I find
making tamagoyaki
at home to be far tastier.
fillings: spinach, cucumber, tamago, unagi, kanpyo (gourd strips), mushrooms, sakura denbu
**Jump for more butter**