This past weekend we drove down to New Mexico to visit with my aunt, Elena. She's my mom's youngest sister and we are very close. My grandma was visiting and Elena had asked if I might want to drop in for the weekend. It's a seven-hour drive from Boulder to Los Alamos. Seeing as the rest of my family is scattered all over the country, Elena is my nearest neighbor – just down the road (a few hundred miles) off I-25. Why not?

birthday tulips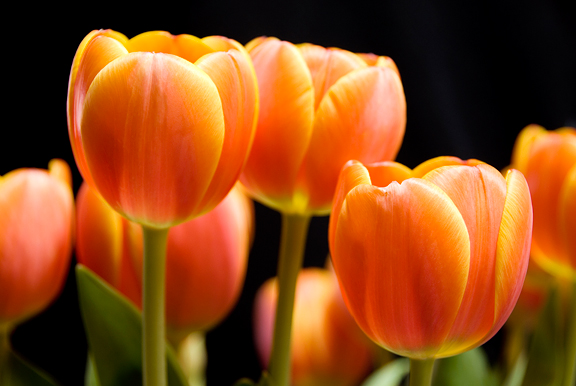 The occasion of my grandma's visit was her birthday and my uncle's birthday. My uncle's birthday is the same each year – he's an American who follows the western calendar. My grandma's birthday is not the same each year, at least not the same on the western calendar. She follows the lunar calendar and I
never
know when her birthday is from year to year. This year, they happened to be on the same day.
mi-lo-fu (the happy, fat buddha), abbreviated to meatloaf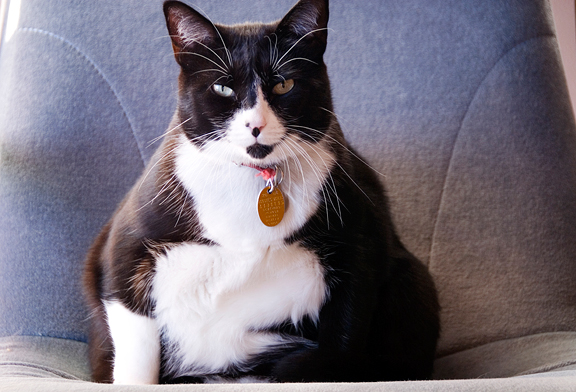 Elena, like the rest of my family, is a very talented cook. We exchange recipes all the time. Because we are both living in land-locked, four-sided states with difficulty accessing Asian groceries, we keep one another apprised of good sources within a 200-mile radius of our respective home bases. I think that is another reason we are so close – we are both foodies!
we visited valles caldera – volcanics stir the geology geek in me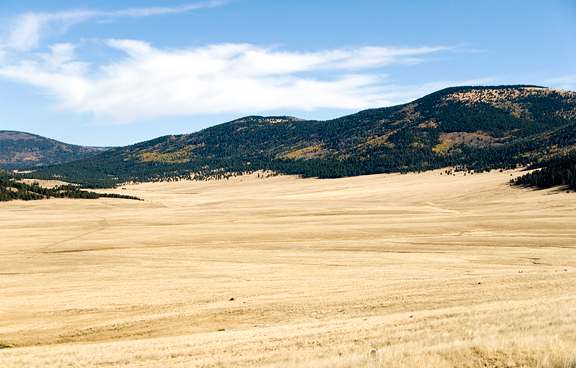 Grandma cooked several Chinese dishes on Saturday. She lives in a tiny studio apartment in California. And while she is quite happy there on her own, I think in some ways she misses having a large kitchen to cook in, because she is a phenomenal cook. What I hadn't realized was that at age 86, cooking for one can be a drag, a chore, exhausting. I asked Grandma if she still enjoyed cooking. She shrugged and basically said the Chinese equivalent of "meh." I could tell she was getting into her groove though, because she ordered Elena around the kitchen and multi-tasked like a pro. She's still got it. The food was delicious and some of it a little foreign for me (you know, those Chinese foods that white people don't eat and ABCs like myself only eat when their elders prepare them).
grandma cleans the sprouts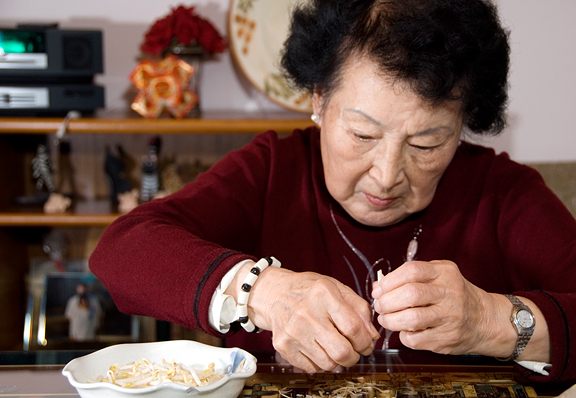 The visit, as usual was too short. Living so close and yet so far, a weekend trip inevitably becomes a one-day visit flanked with an evening and morning. But this trip was totally worth it. When we left the house on Sunday morning, we stopped by my most beloved Trader Joe's in Santa Fe. Isn't that just a kick in the pants? I used to live by the original Trader Joe's in Pasadena for many years before anyone outside of California knew what one was. I used to ship TJ's goodies all over the country to friends and family. Then we move to bloody Colorado and everyone else has a Trader Joe's within spitting distance but us! Ts'okay – because I loaded the Subaru with a boatload of groceries. Yay!!!
I also dropped by a small market to replenish my stores of New Mexico products like chiles and posole. More yay! The sun was shining, the air was cold, and everyone in New Mexico smiles at you. The people are so nice. Then we entered Colorado.

on the way back home
Now this is my kind of weather. Except I'd rather be skiing it than driving it. It cleared up south of Denver and we made a quick detour to check out Super H Mart. I can only say that the joy I felt was second only to the joy of walking into a Trader Joe's (as grocery stores go). Fresh Asian produce, fresh seafood, kimchi sold BY THE POUND. They had bags of Thai bird chilis bigger than a child's bed! Tofu in all its glorious incarnations lined the refrigerated section. I had to walk back to the produce section to look for my jaw which had fallen to the floor at some point. Super H Mart is not close to my house, but it's close enough that I can swing by every couple of months and make my dreams of cooking authentic Asian food a reality. Yay again!