Sunday, October 28th, 2007

Recipe: carne adovada
I didn't always like to make food from scratch, you know. I was perfectly happy living in So Cal and paying for truly excellent food over 15 years ago. It was authentic, delicious, and cheap. When I moved away from So Cal to go to graduate school, I moved away from great ethnic food. So I began learning to make it myself. By the time we returned to So Cal, I viewed food differently than before. I tasted everything we ate with a running mental analysis of the flavors, the ingredients, the preparation, and how I could make it at home. At some point, I had crossed the barrier that always led me to believe a dish was out of my reach. No longer!
Now that we've moved to a small mountain town, I'm stuck craving those fantastic ethnic foods again. But now, I am eager to try making them at home, and perfecting them.
When my in-laws lived in New Mexico, we used to visit and drop by El Modelo for amazing New Mexican fare. One of my favorites was their carne adovada. I mean, how can I not love pork – I'm Chinese and I grew up in the South, so there is a double whammy right there!

my second-favorite product of new mexico: red chiles
my favorite being jeremy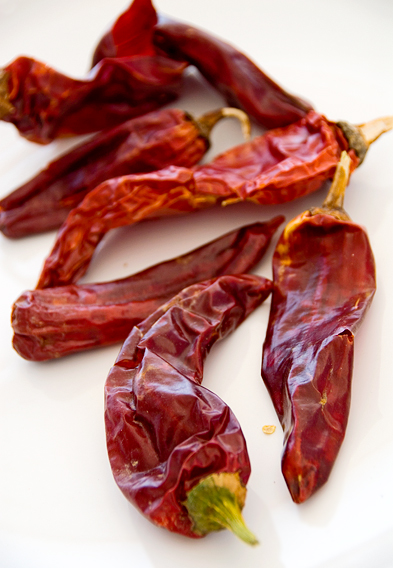 **Jump for more butter**