Recipe: stir-fried chicken and asparagus
You must think we – the dog and I – partied our collective bums off and were lying about in drunken stupor for several days without lifting a finger to post for the joy of it all. How I wish. No, instead dog was fine and I was out with a head cold that was delivered to me by my beloved. Today I have emerged from the fog only to tank a batch of candied lemon peels this morning. Dayquil-induced? Perhaps…
So let's take care of some business first: seasonal cheer. I do cheer this season because snow mantles the majestic Rocky Mountains – our home… And then we slap on our skis and tele, baby! I digress. Happy New Year to all. I wish you every happiness your heart desires. And an ass ton of home cooked goodies :)
Second: I'm so late in getting this posted…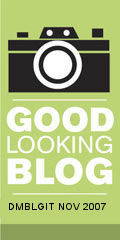 A huge thanks to the judges and Zorra, the host, for the
DMBLGIT November 2007
. I won for aesthetics on this entry:
chocolate covered orange peels – a great way to get you swearing by noontime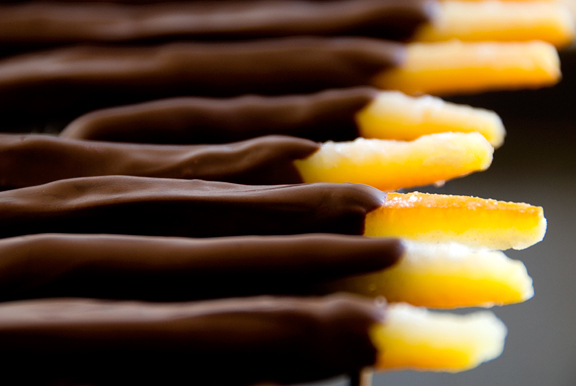 Check out the other winners and all of the fabulous entries. People are terribly creative and talented! Consider joining the fun, no? Big shout out to my home girl,
Peabody
, who took the whole enchilada. Whoop!
Third: Menu for Hope IV is still going strong, but you have got to mosey your mouse over there AND BID. Just don't bid on the one that I want… No wait, it's for a great cause – bid away! I don't care what you bid on, whether it be oh I dunno, a large landscape print from my own hot little hands, or any of the other amazing and tantalizing prizes. Please, just do it, yeah?
Fourth: There really is a recipe in this post. I made it before I had surgery and had every intention of posting it but… Hell, handbasket. Get in.

don't forget to eat your greens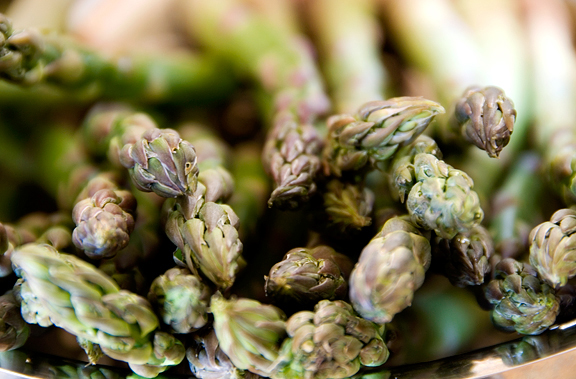 I grew up eating a lot of greens. My mom prepared them in all manner of Chinese cooking, which is probably why I still love my greens. It's a sorry sorry sight to see them boiled into a pukey mass, which was de rigueur in the South. My dear man (yes, the one who gave me the head cold) used to give wide berth to many vegetables when we first met. Today, he eats them all with
gusto
. This simple dish is easy to whip up and just as easy to snazz up. The two main components are asparagus and chicken.
mix sliced chicken breast with salt, cornstarch, and shao xing cooking sherry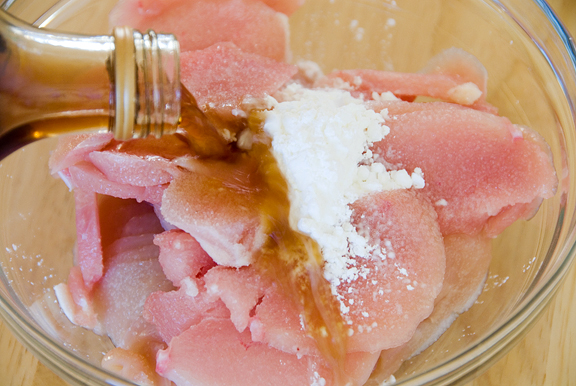 If you want to get a little fancy, toss in some straw mushrooms, water chestnuts, and baby corn. My flexitarian (read: eats fish and chicken) pals loooove it.
this, a large wok or frying pan, and some vegetable oil and you're set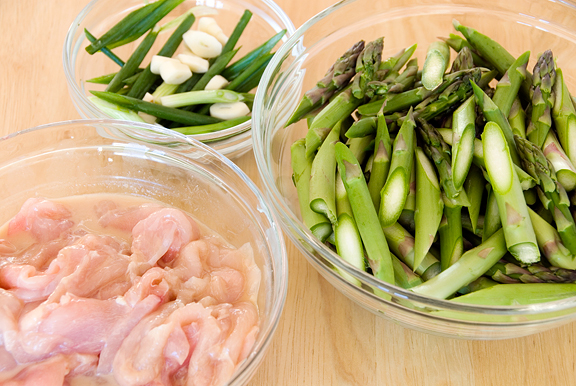 What I learned from my mom was that you stir-fry the meat first, until it's nearly cooked, but still pink. Then you remove it to a waiting bowl, and stir fry the vegetables separately. When the vegetables are almost done, add the meat back into the pot and give the whole thing several turns in the hot pan and then serve so your vegetables are crisp and hot. How she managed to entertain with multiple stir-fry dishes is beyond me. Moms are amazing like that. Okay, yes – a more holiday-appropriate post to come, I swears it.
goes great with steamed rice
Chinese Stir-Fried Chicken and Asparagus
[print recipe]
1 lb. boneless, skinless chicken breast, sliced against the grain about 1/8-inch thick
1 lb. fresh asparagus, woody stems trimmed, sliced on the diagonal (2-inch pieces)
4 cloves garlic, coarsely chopped
4 stalks green onion, cut into 1-inch pieces
1/4 cup Shao Xing Chinese Cooking Wine (or cooking sherry)
1 tbsp corn starch (more if you like thicker sauces)
salt
vegetable oil
1 can baby corn, drained (optional)
1 small can water chestnuts, drained and sliced (optional)
1 can straw mushrooms, drained (optional)
Mix the chicken, cornstarch, sherry, and salt together in a small bowl. Heat 1 tbsp of oil in a wok or large frying pan over high flame. Toss in half of the garlic and onions. Sauté until the garlic becomes fragrant. Add the chicken and stir fry until the meat is just undercooked. Remove the contents to a bowl. Add another tbsp+ of oil to the pan and heat over high flame. Add the remaining garlic and onions and stir until garlic is fragrant. Pour in the asparagus and sauté until the spears begin to turn a deep green. At this point, you can add any additional vegetables and stir fry for another minute. Add the chicken back into the pan and stir fry until it is thoroughly cooked (just a few minutes). Serve immediately.