Recipe: chicken sizzling rice soup
I promised Woolly that I'd post a chicken soup favorite of mine and by golly, I'm doing it. Seems fitting as it has been snowing since this afternoon (big grin here). What did I tell ya? March means psycho weather: sunny and warm, stormy and snowy. It's all good to me. Sort of like a degustation.
Apologies to Sarah and Kevin. For some reason, my spam filter keeps tucking your comments away as spam until I go and rescue them. Just to let you know that you are not flagged for my black list or anything! xxoo
See here now, my good man installed new blinds in our great room this week! There was a sale at [twenty] three-day blinds and we made the move to replace those old ones that came with the house. No offense to M&B, from whom we bought the house because we love those ladies like nobody's business, but these dual cell honeycomb blinds are soooooo energy efficient and the diffuse lighting Rocks My World. Whooooooo!

if you will recall from before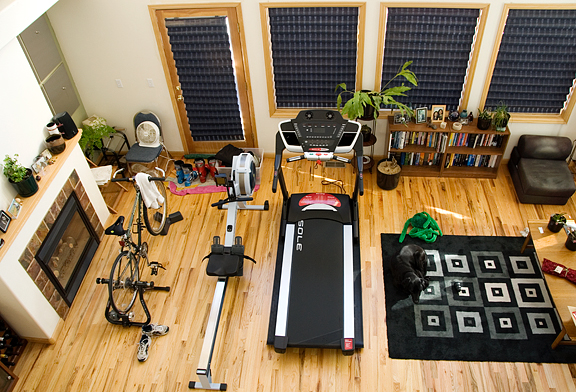 and now!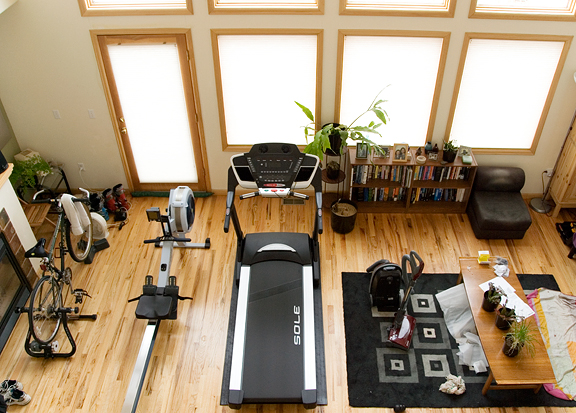 So what's this chicken soup thing? It's another easy peasy with tremendously satisfying results. There's only one hitch. You need to procure some of this:
fried rice cakes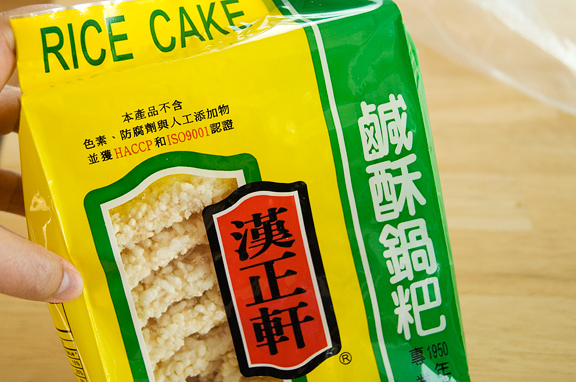 Chicken sizzling rice soup was one of my favorites to order in Chinese restaurants when I was a kid. The sizzling rice was the main event as it slid into the soup and – sizzled. So as some of you know, I can't read Chinese. I shop for most Chinese groceries by sight and pattern recognition. Can't tell you how much it screwed me over when one of the brands I grew up with changed their label design… If you decide to make your own sizzling rice (which involves frying and other things that I avoid by buying it) then no worries – although it does remove the whole "easy peasy" concept. If you purchase it, this is the only brand I've been able to find out here in landlocked country. The translation of "rice cake" can lead to many things that are not these fried rice cakes, so just be warned if you flag down the grocer for help in an Asian market, okay?
crispy and light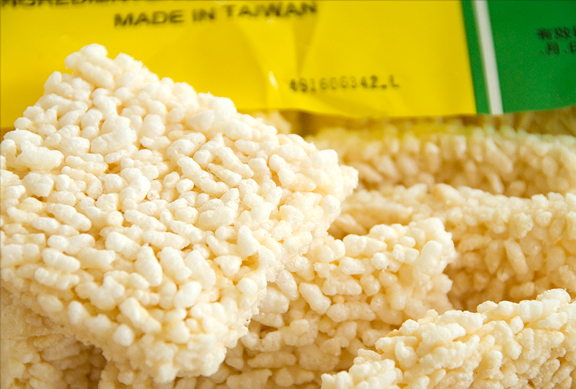 I've seen some people add carrots and other vegetables to this soup, but really, I think snow peas and chicken (or fish) do the trick just fine. I have a habit of picking snow peas one by one. It's something I learned from my grandma. I can't stand limp snow peas. That's just… perverse. I pick the ends off of the snow peas and try to remove the woody strands. The chicken is just chicken breast sliced against the grain.
snow peas and chicken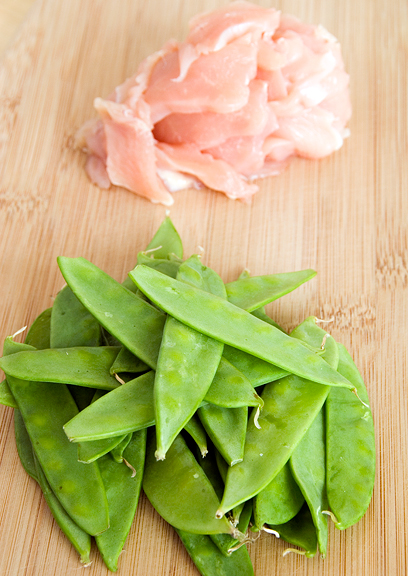 Obviously homemade chicken broth is going to kick canned chicken broth in the balls, but canned works here. I actually made this batch with half homemade and half store-bought because I ran out of the homemade. Bring it to a boil.
add the chicken first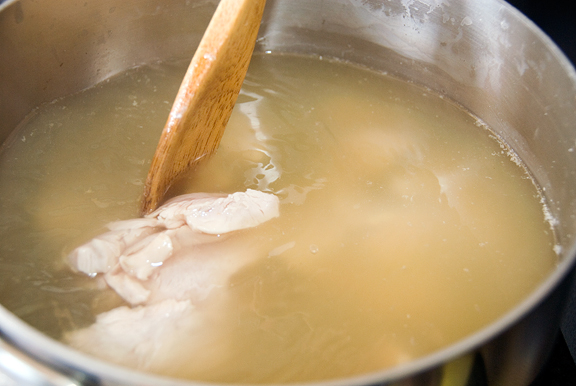 Stir the chicken around so the pieces don't clump together in an embarrassing mess. It won't take long before they are nearly cooked through, at which point…
add the snow peas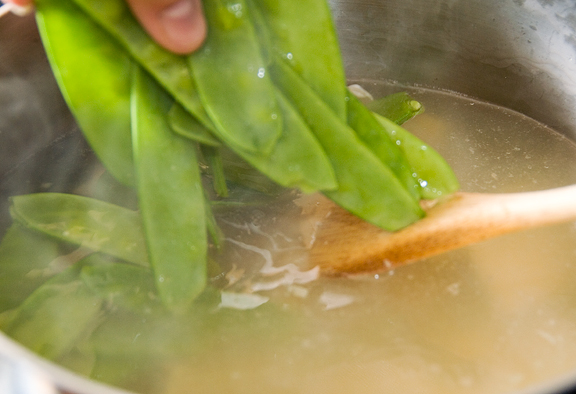 The snow peas cook in no time flat. Once you add them, turn off the heat and get the ladle ready. Smash a rice cake or two in a bowl and sprinkle with some white pepper before pouring the soup over top.
add the hot soup to the rice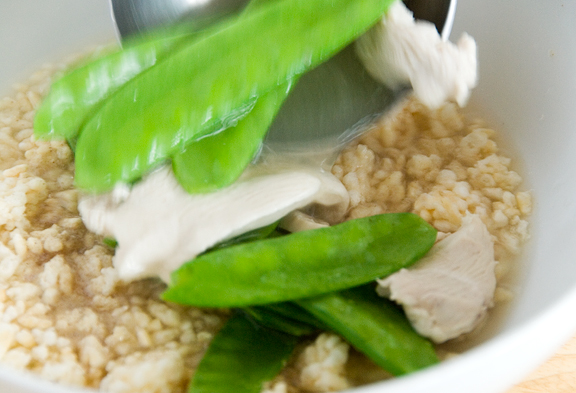 Oh, I guess the whole reason I ordered the soup as a kid was for the fanfare of watching the little fried rice bits tumble to their sizzling demise in the soup. So if you want to dazzle your friends, you can add the rice last. As an adult, it is now the eatin' and not so much the sizzlin' that I love. Easy peasy, kids.
soup's on
Chicken Sizzling Rice Soup
[print recipe]
2 quarts chicken broth
1/2 lb. chicken breast, sliced against the grain
2 cups snow peas, trimmed and washed
fried rice cakes (1-2 per bowl)
white pepper to taste
Bring broth to boil over high heat. Add chicken and stir to separate the slices. When chicken is nearly cooked, add the snow peas. Remove from heat. Ladle soup into bowls and sprinkle crushed rice cakes over the soup. Season to taste with white pepper.