Recipe: damn good sandwich
Kaweah is back to her normal silly pup self. Thanks to all of the K-girl fans for their kind wishes.
I know everyone is jazzed about the approach of spring because so many are cursing the lingering signs of winter. While I, myself, am impatient for the arrival of softer, sweeter melons in the markets and the ever earlier dawn each day – I can't contain my smile when we get sun-snowshowers at our house like today. I think people might appreciate winter more if they actually got outside into it, whether to ski mountains, nordic vast snowy fields, walk along a stormy beach, hike through quiet forests, run a frosty country road, skate on a frozen lake. I love stepping into gentle snowfall, watching white blanket the world, smelling the clean cold air, listening to the stillness, and feeling small flakes settling onto my face.
Being outside does my soul good. I know this, because without it I would have gone ape shit by now. I don't "do" sick, but sick is what I am at least 50% of the time – as in really bloody sick. So when I'm not ill, I mega-dose on keeping active, positive, and getting my butt outside where the air lifts away my pains, my worries, my sadness. Winter air is what I sought when I started my treatment and Spring air is going to see me through the end of it. I gladly welcome any season that I can breathe in and move through.
After 4 years of heavy usage and abuse (i.e. crumbs, disassembly, reassembly, spilled drinks) we upgraded my keyboard. Normally I wouldn't make a fuss about it except… except for the fact that my new keyboard is a cross between art and a spaceship.

can it be functional and beautiful?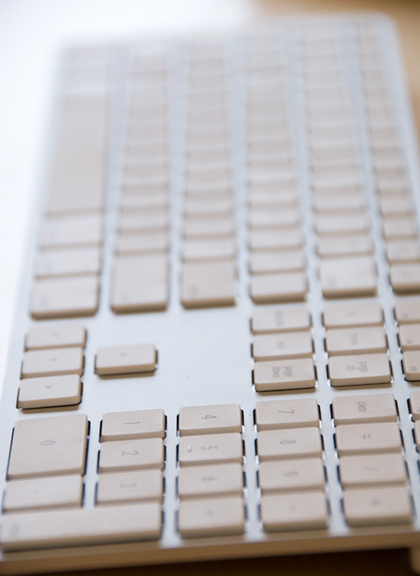 why yes, you bet your ass it can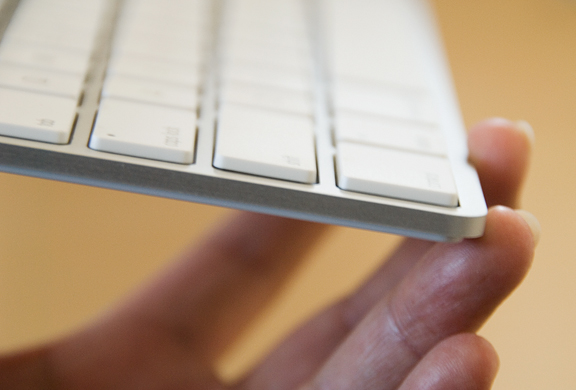 Yes, I gush. As Jeremy and I walked out of the Apple store this afternoon (um… we bought more than just a keyboard), we agreed that the joy is worth the extra bucks. I'm not talking about the joy of drinking the punch – because you have to admit that Apple is a cult – I'm talking about the joy of never having to use Windoze. That's like the joy of never having to undergo chemo again. Hell yeah.
I'm typing with it now. It feels so incredible it's almost embarrassing. I like to touch it. hee.
Graeme had posted recently about his chicken and avocado club sandwich and invited others to play some of their own versions. Well, I am a sandwich whore. I am also an avocado whore.

smooooooooth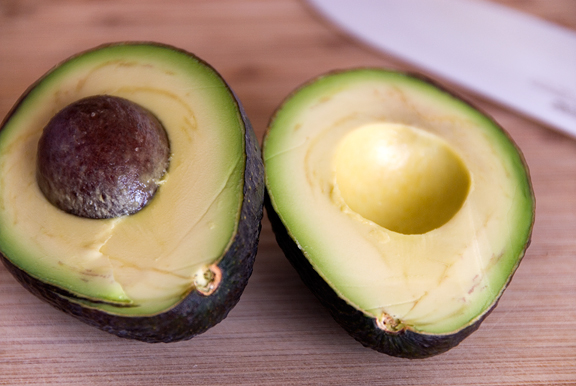 And did I mention that I am a bacon whore? Perhaps you can guess where this might be going…
naughty naughty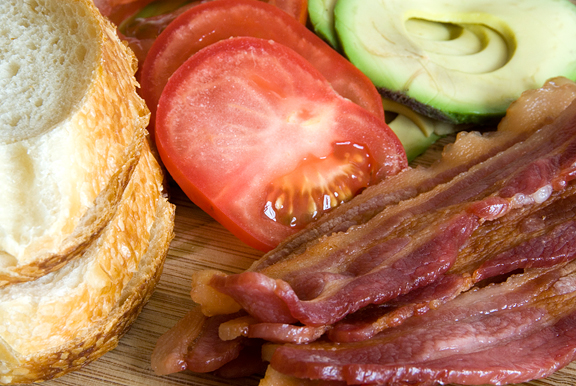 I actually had to wait a few days to make this for lunch because I couldn't eat it. I mean, I couldn't eat solid foods – I know, it happens every round. But I waited for my infection to clear and for my throat to heal and my taste to return. I thought about the sandwich for 3 days.
oh yeah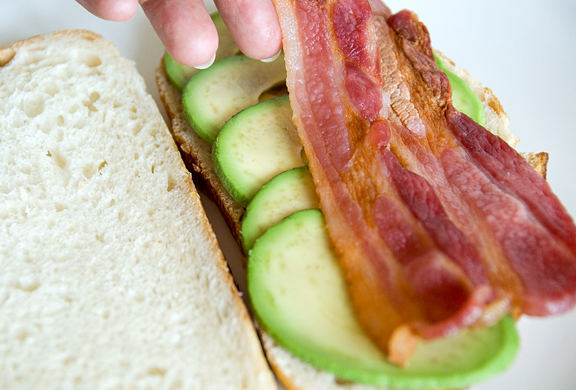 I think about food all of the time, probably about as much as men think about sex. Would it be accurate to say I think about sex as much as men think about food? I don't know. I throw different flavors and textures together in my head when planning our weekly menu or thinking of new recipes to try. So it's funny when I tell Jeremy what we're having for lunch and he's not only surprised, but quite excited. It's good that he likes to let me plan the food since I don't like letting him (or most people) plan my food, especially now with my GI tract issues.
jeremy gets avocado, bacon, and egg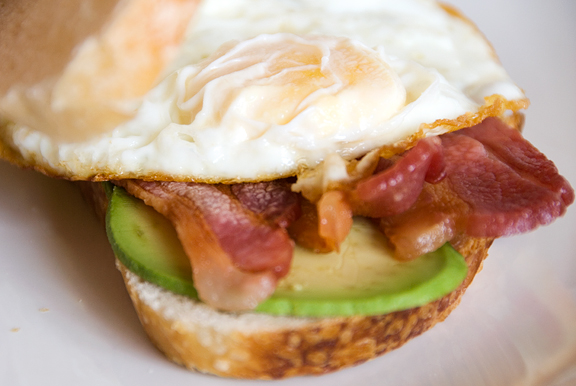 i like the addition of tomatoes and a runny egg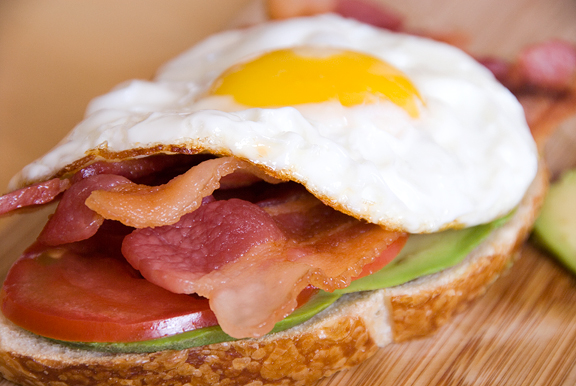 My own sandwich was slightly modified from Jeremy's. I love tomatoes (he fears them) and I also like my eggs to be sunny-side-up. There is nothing quite so lovely as the ooze of a runny yolk. Jeremy is scared of runny yolks, so I cooked his to death. Not so with mine.
good to the last drop
Now ideally, I would have added lettuce and perhaps some turkey. I have to avoid raw leafy greens for now, and since I can't eat much in one sitting I figured turkey was dispensable. The combination of salty bacon with creamy egg yolk, smooth avocado, and juicy tomato is freaking amazing with a nice sourdough bread. It isn't a sandwich I indulge in often, but definitely what I would call an indulgence.
Damn Good Sandwich
[print recipe]
2 slices sourdough bread
5 thin slices ripe avocado
4 slices tomato
3 strips bacon, cooked
1 fried egg
You know what to do, kids.