Recipe: roasted asparagus
I love waking up at first light and peeking from our master bedroom loft out at the mountains. I like seeing what the weather is doing or has done: snow, rain, clouds, sun, wind (this one not so much), frost. This morning was quite the treat because it snowed and was still snowing! I would have had my boots in hand, ready to head out the door for some skiing, but I had a lunch date in Boulder. I did manage to get a 1.5 hour workout instead, so I don't feel too deprived :)
On the way down, I realized that my town was mantled in lovely white with diffuse sun gracing us. You never know if this is the last opportunity for many months or if we'll get a repeat performance in a couple of days… Have camera, will shoot.

this sight makes my heart soar: it's snow and it's home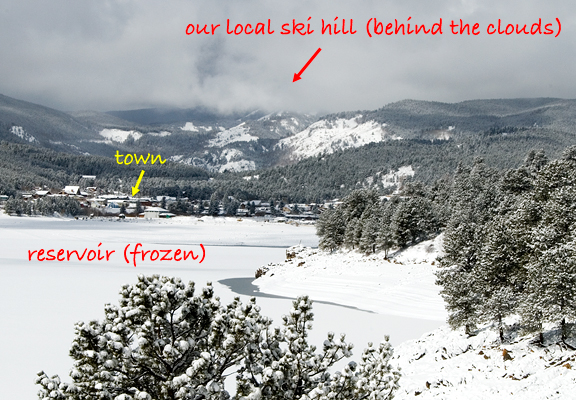 Kellie and I went to Brasserie 1010 for lunch. Oddly enough, everyone I know calls it Brassiere 1010 or the Bra. It has terrific food and moderate to crap service. I just love getting out when I'm feeling better, love to meet up with friends and keep a finger on the pulse of Boulder – a vibrant and bustling town about 1/2 a season ahead of us who live in the sticks.
i started with a cup of french onion soup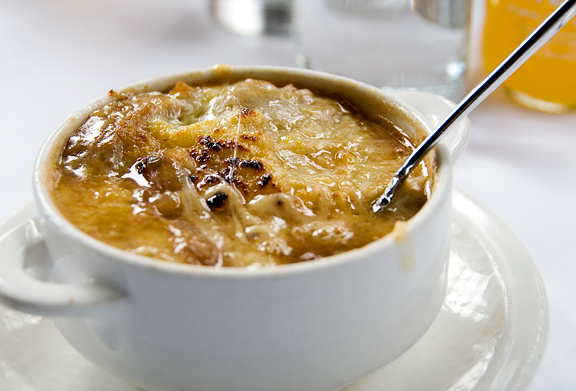 kellie's steak frites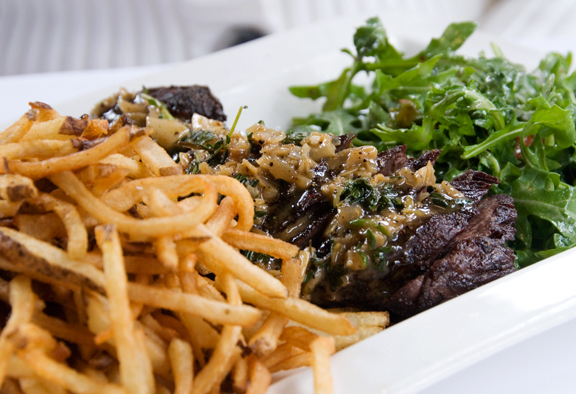 my three sliders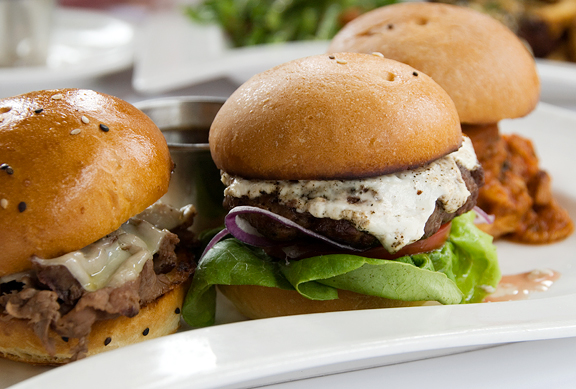 The soup hit the spot for me. Unfortunately, I think it filled me up. I thought the sliders would be smaller and wound up eating half of two – which equals one slider. No worries, Jeremy will gladly finish them off later. It was just too much food. My eyes are way the hell bigger than my stomach is now. However, I am now obsessed with making small buns to do some sliders of my own because I have that small servings fascination. Aren't they cute? The plate had a french dip, hamburger, and meatball slider. That meatball was bleeping huge. Why do they call them sliders? Our waitress sucked.
After lunch I ran some errands and then did a little research for a future post. Neato.
On the way home, driving up the canyon, I pulled over just before the Narrows where the canyon… narrows, and steepens but it's a dicey place to pull over. I like the smell of the air when it snows. More than that, I love the look of the canyon after a snow or a freezing fog. It looks like candy to me, it makes me want to walk and breathe the cold air.

boulder creek rambles past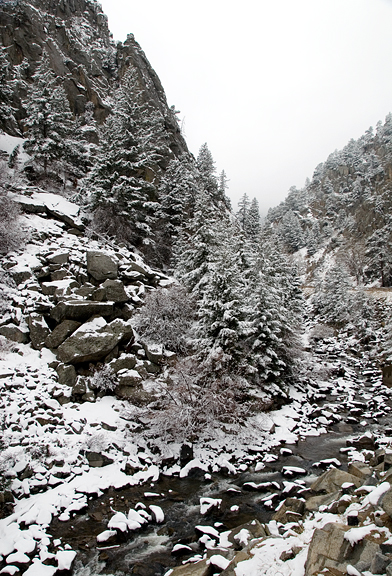 Remember my rant against skinny asparagus? I procured some fat asparagus spears recently. If I don't plan to eat the asparagus right away, I usually put the bases in a vessel of water in the fridge. If there isn't room for that, then I'll wrap the bases of the stalks in wet paper towels and plastic.
fresh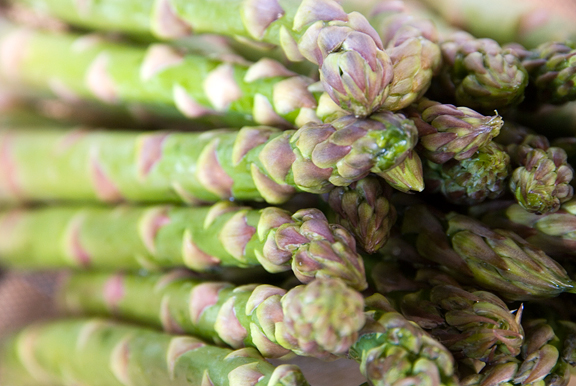 After rinsing the spears, I snapped the woody ends off into the compost and tossed the asparagus with olive oil, salt, pepper, and some lemon zest.
a little zing from the zest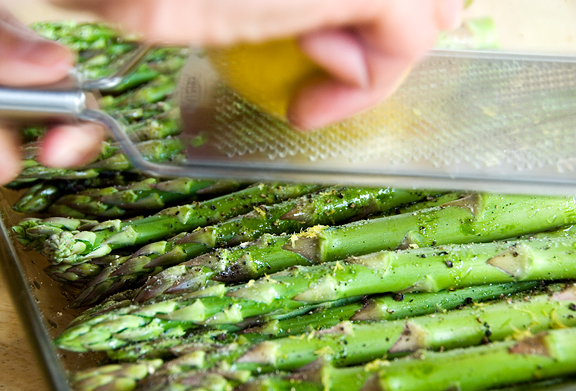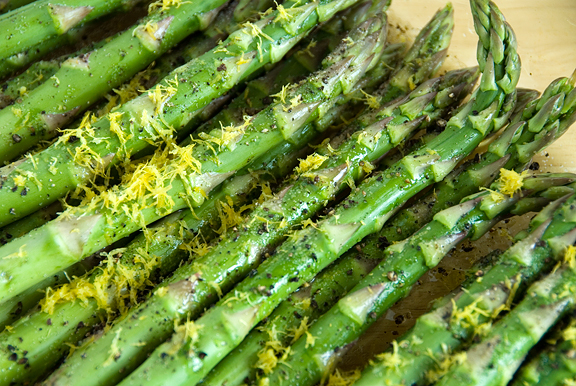 I love how roasting turned the asparagus a brilliant deep green color. The stalks were juicy and sweet – practically a meal in itself. Jeremy gave them a thumbs up and liked the added twist of the lemon zest. I was just happy to nosh on some spring vegetables, even if it means asparagus pee down the road.
get that spring on
Roasted Asparagus
[print recipe]
2 lbs. fat asparagus spears, washed and trimmed
2-3 tbsps olive oil
salt and pepper to taste
zest of 1 lemon
Preheat oven to 425°F. Toss asparagus with remaining ingredients until spears are well-coated. Lay asparagus on a baking sheet or in a baking pan in a single layer. Roast in oven for 18-20 minutes (for fat spears – reduce time for skinny spears). Serve hot.