Recipe: chimichangas
That's right, we got more snow over the weekend. *gush* We made a go of Breckenridge for one last time Sunday. I do believe this will be the end of our resort season unless A-basin gets miraculous dumps in a few weeks. Temperatures are warming up (although they are forecasting snow later this week – but I'll be getting chemo'd) and the snow is starting to feel heavy… like the stuff that falls on the west coast. We powder snobs are feeling a bit put out with the "Sierra Concrete" the warm weather is generating. It's not even Sierra Concrete anymore… it's turning to slush.

bye bye breck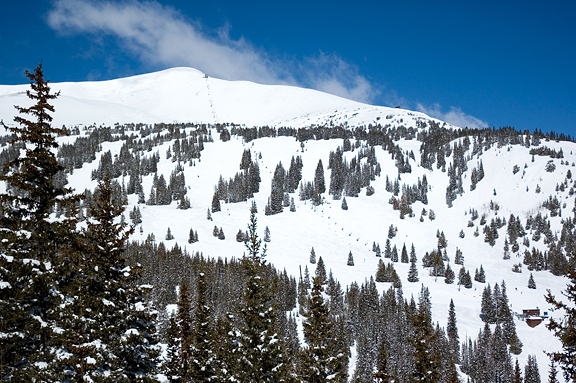 After we got back from skiing, we grabbed my photo gear and went over to shoot some flies. Our good friends are phenomenal anglers who also guide. I've been wanting to shoot Tom tying flies for over a year now and finally got a weekend when we were all in town (they fish ALL the time). Tom has studied what fish love to eat down to the time of day for a given season. The man knows.
mmmm, shrimp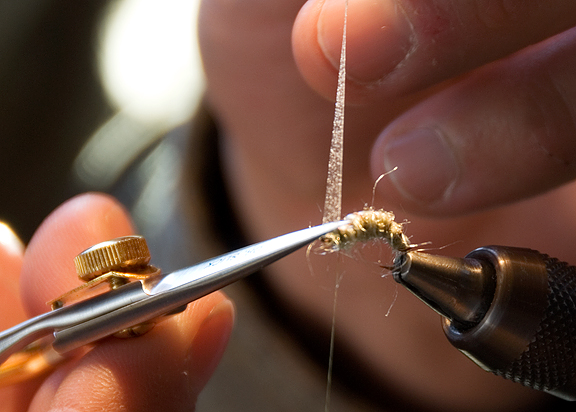 amazingly complex for something so tiny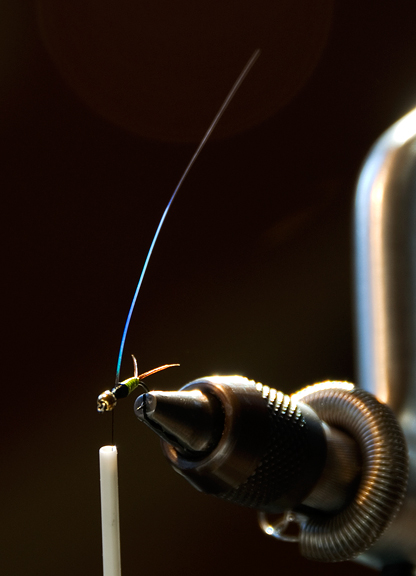 scooty chillin' out nearby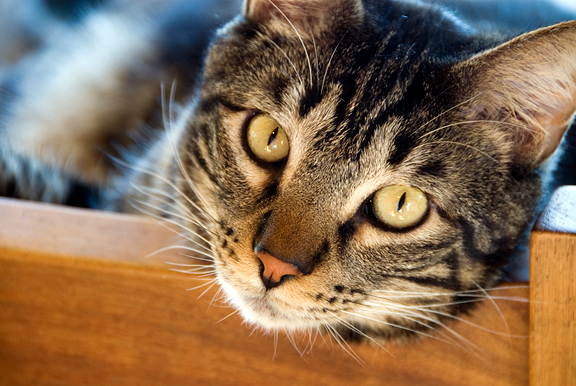 You should check out their website:
Green Drake Anglers
, especially if you love to fish and want The Best Guides. I should add that Kellie can outfish *anyone*. The woman is Badass.
Today I was down in Boulder for lunch at Aji's with a tele bud and then to run some errands. It was 75F in town, but it felt like 105F to me. Oh.my.god. I know in a month or so I'll be used to it just like I got used to 12F on the slopes. But for now, it felt like Evil Genius Mastermind had pointed the Evil Hot Ray O' Death at Boulder. There was a lot of swearing.

i had the posole, but i should have asked for a bucket of ice for lunch instead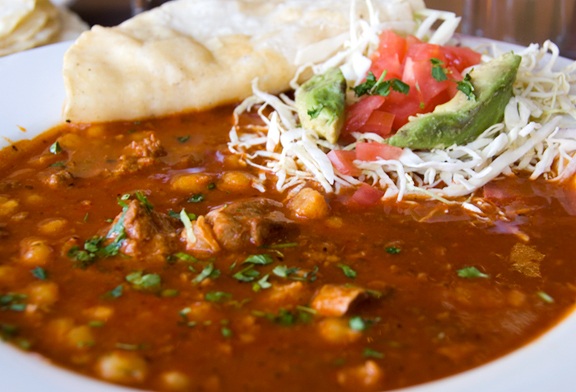 Now, my dear
Graeme
recently posted some brilliant
chicken chimichangas
on his blog after much badgering from the rest of us. I felt inspired this evening and grabbed some
carne adovada
from my freezer to make my own mini chimichangas.
roll with carne adovada and some cheddar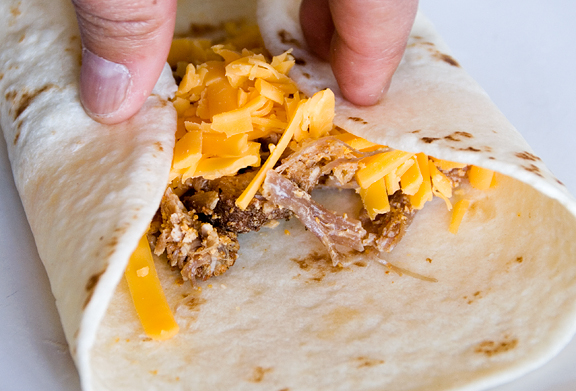 Yeah, we have orange cheddar again – Jeremy balked at paying double for white cheddar. I still prefer white cheddar, so get off my case. Why mini chimis? I like small foods and it's nigh impossible to polish off the burrito-sized chimis. I bought fajita-sized flour tortillas for these little dudes.
cute and little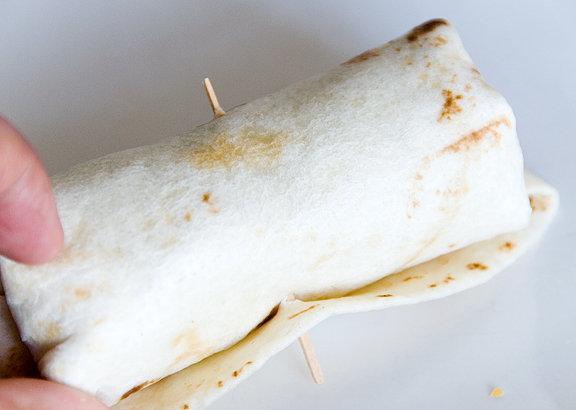 I secured the buggers with toothpicks because the first one I fried unraveled in the oil and made a fabulous mess. The rest were rather well-behaved, deeply-fried, and deliciously-golden.
dressed with enchilada sauce and a dollop of guacamole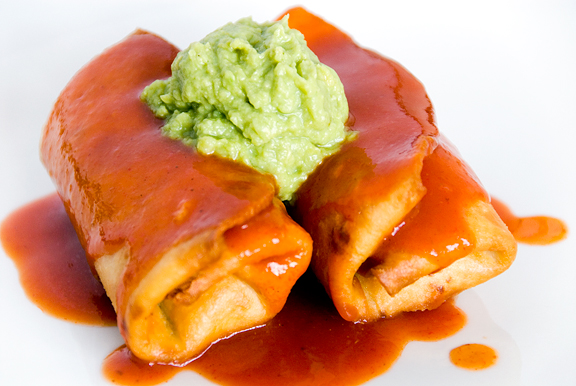 For me, the chimichanga is a throwback to ye olde days of ChiChi's, that faux Mexican restaurant chain that graced southeastern Virginia in my youth. After living in Southern California for ten years and hitching my wagon to a native New Mexican, it seems I've come full circle to return to my white trash roots.
delish
Mini Chimichangas
[print recipe]
12 fajita-sized flour tortillas
2 cups carne adovada
2 cups cheddar cheese, shredded
vegetable oil (for frying)
toothpicks
Warm the tortillas so they are pliable. Heat enough oil in a pan on high heat to deep fry the chimichangas. Place 2 tablespoons of meat and 1 tablespoon of cheese in the center of a tortilla and fold the sides in. Roll from one end to the other, tucking the filling in as you roll. Pierce a toothpick through the folded end to secure the tortilla. Fry the chimichanga for about a minute a side or until golden brown. Remove from oil and drain on paper towels. Serve hot with enchilada sauce.