Recipe: zucchini bread
I was in Boulder yesterday afternoon to run some errands and meet up with my guy for happy hour. It had been over a week since I had passed through town on my way to get chemo'd and it was snowing then. The once barren branches of bushes and trees are now delicately dotted with pinks, purples, reds, yellows, whites, and greens. Such a transformation, it does wonders for my mental state.

pearl street starts showing off her early colors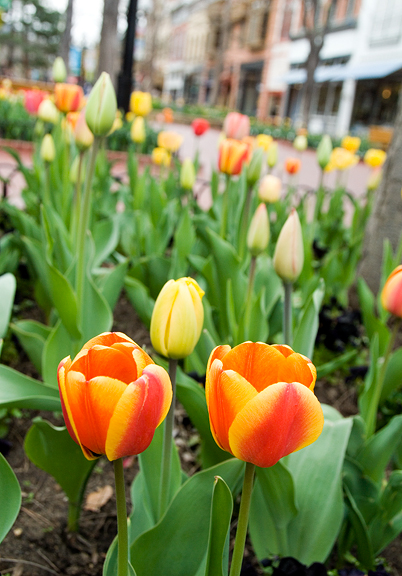 oh the cherries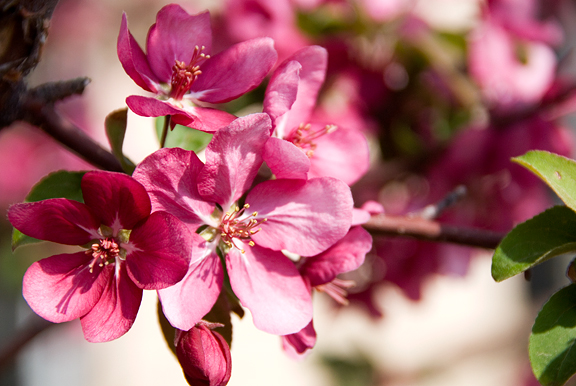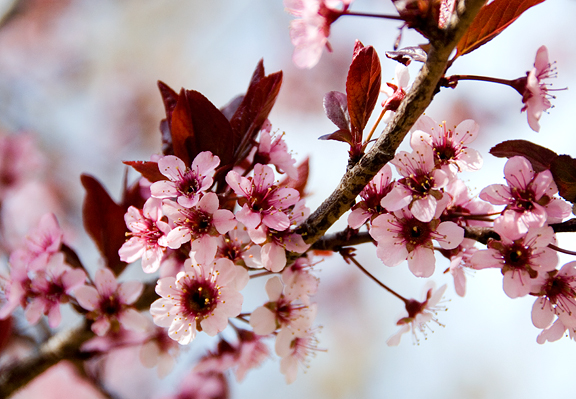 I may have jumped the gun by a few days because that happy hour fare went down hard and I apparently have
mucositis
yet again. Puts the kibosh on that whole eating of solid foods thing that I like to do. Patience.
Over the years I've gathered recipes from many of the people I've encountered. Some recipes you get in passing and others, oddly enough, you hang on to even when the relationship died a painful (but desperately needed) death. Like the turkey meatloaf recipe I nabbed from one ex. I suppose that was from his mother, really. And I didn't get *any* good recipes from The Crier… just as well – all of that crying made me insane.
Today I made a recipe I got from an old college roommate. Actually, she was my best friend for several years until I began to realize that she was not especially nice to me. Jeremy, my (late) sister, and even this woman's ex-boyfriend all confirmed it when I asked, and they pointed out that she isn't what you'd consider "nice" in general. Well thanks for that heads up, fellas… It was the emergence of Bridezilla that helped me make the clean break. If ever you need to find a woman gone evil, try a wedding.
But I kept the recipe. *snort* This one is quite handy for the summer months when you have baseball bat zucchini growing out of your ears.

the start to some great zucchini bread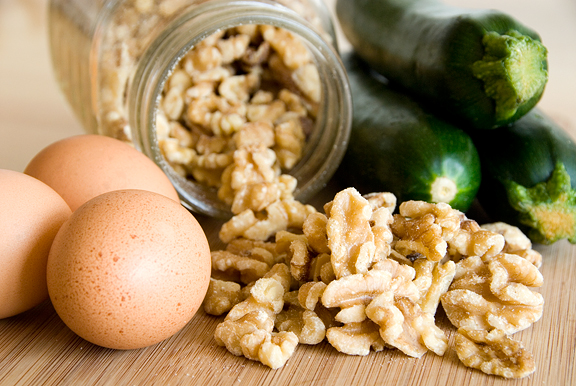 Let's give credit where credit is due. This isn't
her
recipe, it's her grandma's recipe. Grandma had the magic touch. She didn't measure anything, she just threw it together by feel and golden loaves of goodness emerged from her kitchen. Perfect every time.
yup – i shred all year, kids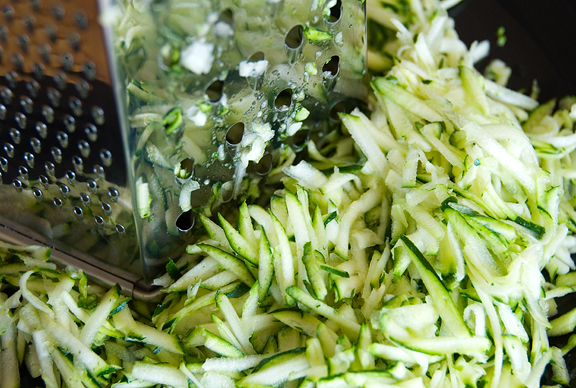 Grandma was kind enough to jot down a recipe for us with hand-wavy measurements. It seemed to work just fine, although I always found that it was missing that certain special something… Grandma's touch.
add the greens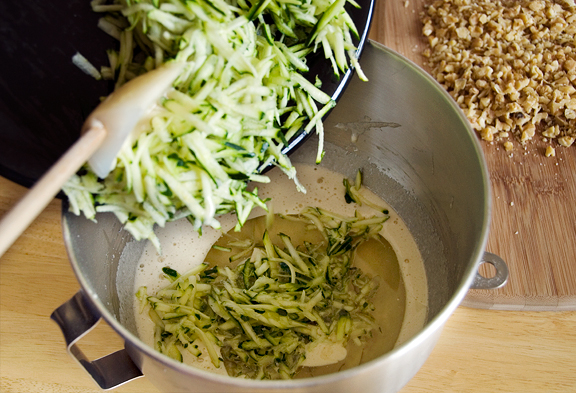 mix the dry ingredients until just combined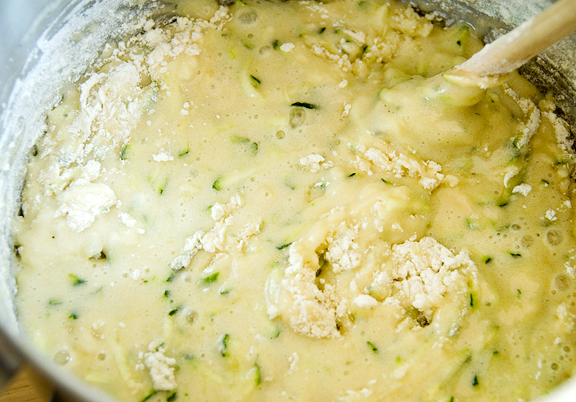 This recipe works like a charm at sea-level. I find at elevation (8500 feet asl) I need to reduce the leavening (baking soda) or else the tops of the loaves tend to rise too fast and cave. Damn annoying.
fold in walnuts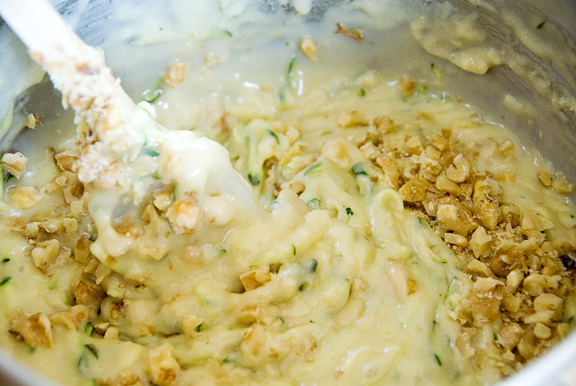 pour into loaf pans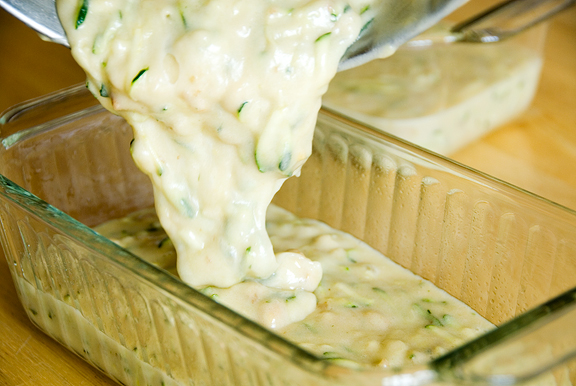 This bread whips up in no time and has a terrific moist crumb without being too heavy. If you make this recipe, be sure to thank Grandma E (who is no longer here). Thanks, Grandma E.
perfect for snacking
Grandma E's Zucchini Bread
[print recipe]
3 eggs
2 cups grated zucchini
2 cups sugar
1 cup vegetable oil
1 tbsp vanilla
2 1/2 cups flour
1 tsp salt
1 tsp baking soda
1 cup chopped nuts (I use walnuts)
Preheat oven to 350°F. Beat the eggs until foamy. Gradually beat in the sugar and vanilla. Mix in the grated zucchini and the oil. Add the dry ingredients (flour, salt, and baking soda) and incorporate until just combined. Fold in chopped nuts and pour batter into two greased loaf pans. Bake for an hour or until a toothpick comes out almost clean (moist crumb stage).