Jeremy has been busting ass more than usual for the past 8 days on work stuff. That and he was simultaneously taking care of me after my last chemo. Poor guy was feeling stressed out, exhausted. So I asked him if he'd like to catch a movie today. Jeremy loves to go to the movies. Just loves it. I could go either way and my tolerance for crappy movies is far far lower than his. He worked from home in the morning and drove me into Boulder to catch Iron Man – because we are both comic book adaptation whores. [I not so secretly covet Dark Phoenix's telekinetic and psychic powers.] Thoroughly entertaining movie.
After the flick, we stopped at Chez Thuy for a delicious lunch of soft shell crab, pan-fried noodles, and crispy duck.

i had a craving for crunchy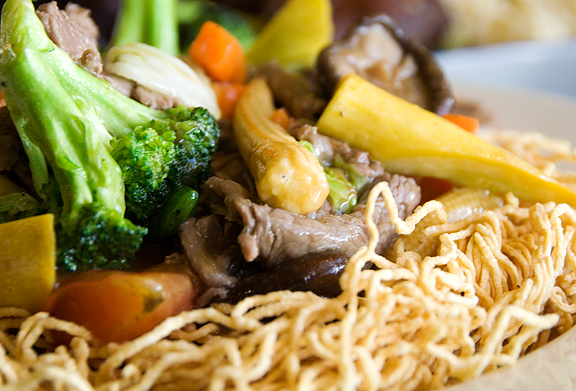 seriously good flavor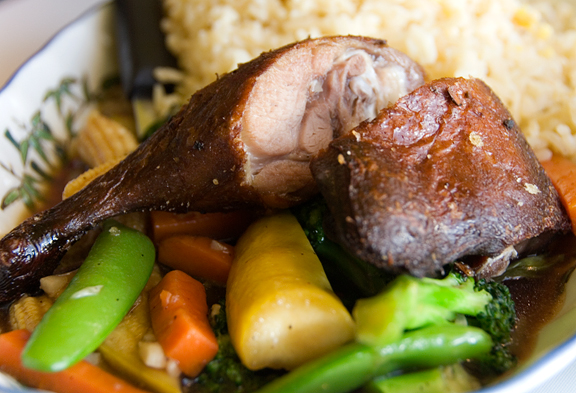 The food at Chez Thuy is always great, but the service… Each time I've been, the female wait staff is just grumpy as hell. They act as if you are single-handedly making their lives suck. They grunt at you, don't make eye contact, and have a look on their face as if they are constipated. This baffles me. The male servers on the other hand, are so sweet and pleasant. This also baffles me.
After picking up groceries, I was done – wiped. I should be recovering my energy any day now, but apparently not just yet. Luckily, my driver was kind enough to pull over a couple of times on the way home so I could photograph more blooms. The leaves on the trees are glowing like brilliant yellow-green gemstones right now. I feel so alive to feel the warmth of the sunshine and enjoy the cool air breezes.

lilacs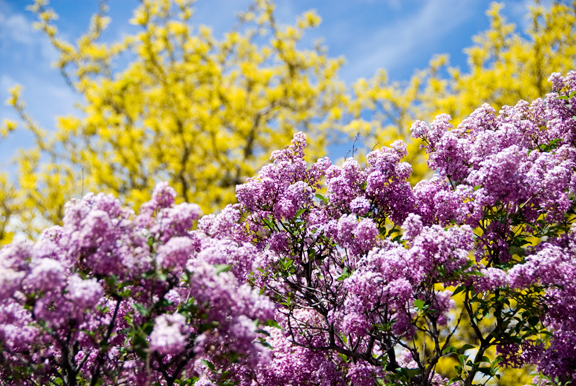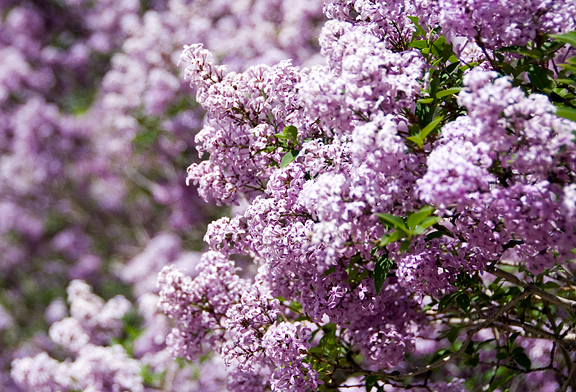 I love lilacs. I was first made aware of them when I used to hike the San Gabriels out of Pasadena. The wild Ceanothus (California Lilac) littered the trailsides in white, pink, purple every spring. At Cornell, the lilac blossoms and their heavenly scents ushered in warmer weather and the exodus of the undergraduate population from Ithaca. I relished walking home through the Arts Quad, inhaling the delicate perfume, the Chimes ringing out the close of the day with enough light left for a run along Fall Creek.
some nice ones by the justice league center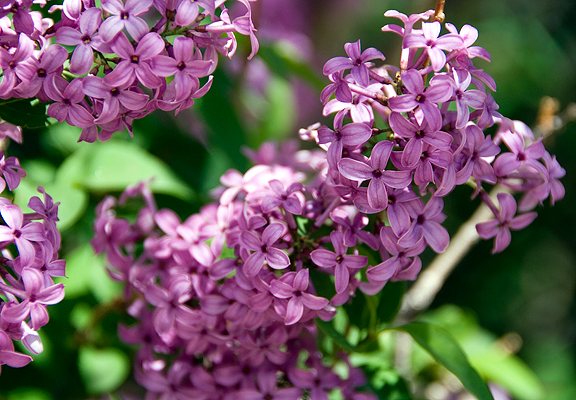 Further up canyon is my absolute favorite Tree. Yes, this one particular tree is my favorite in Boulder Canyon. I have admired it for nearly three years now, but it is this time of year when it explodes in its true glory.
of course, a cherry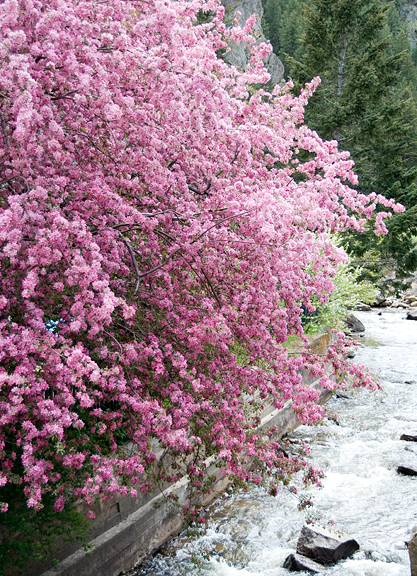 First, it's huge. Second, it is situated right around the bend (coming from either direction) and the sudden appearance of this tree – loaded with blossoms overhanging Boulder Creek – is a happy-making sight. I've made mental notes to myself in past years to stop and shoot it, but always managed to miss the window of blossoms, having a camera on me, and not being in a rush to get someplace. I got a few shots off today, but more than anything, I just enjoyed standing on the narrow shoulder of the road, admiring my beloved tree.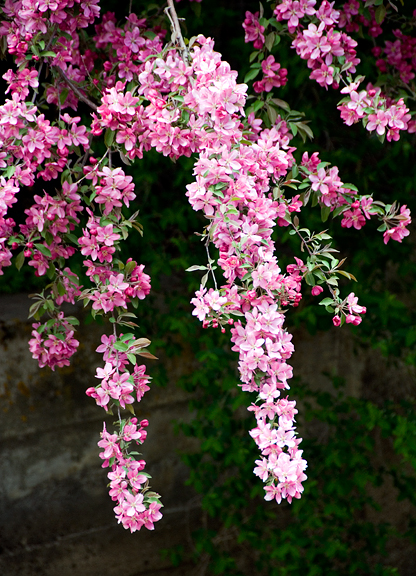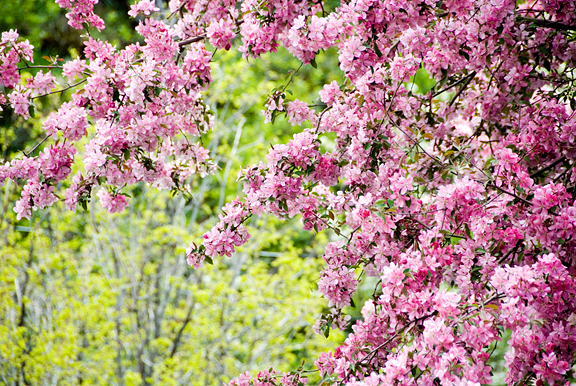 For some reason the spring bloom is ever more precious this time around. Well, I know the reason. Perspective is important.