Recipe: grilled salmon
Over the weekend, we did a little sampling of a few dining establishments. It's nice to be able to eat out again without the worry of getting sick from ice, utensils, garnishes, and even the food itself. I'm no longer neutropenic! We dropped by Wild Mountain Smokehouse in our own little town because Jeremy was in the mood for some Tennessee style pulled pork (where he spent many a summer of his youth).

i love me a little piggy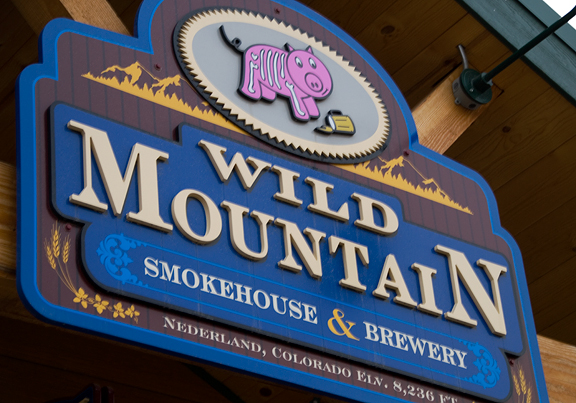 a third rack of ribs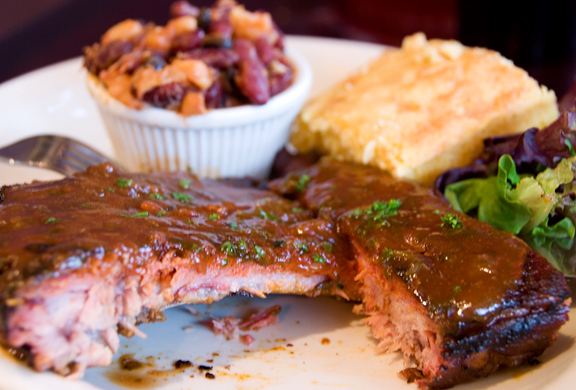 The last time we ate here was after a chemo infusion (because I could usually stomach one meal before everything went to hell in a handbasket). I distinctly remember feeling so disappointed because the barbecue didn't taste particularly good to me, and I assumed it was my chemo. It wasn't my chemo… I really wanted to believe that the 'cue was good here, but it isn't so. My barbecue kicks its ass and I don't even smoke my meats. Jeremy was disappointed with his pulled pork sandwich (and the reason for that might be because I had made him a pulled pork sandwich earlier in the week – Carolina style). And something is just amiss with their sauces – at least the Tennessee (vinegar-based) and their Texas (tomato-based) sauces.
The next morning we hoofed it on down to friggin' Denver (I never like going into Denver – I never like heading East). We had two of our buds in tow with us because dim sum should always be enjoyed in multiples of 4 or 6 to maximize the sampling. I had searched online for the best dim sum in Denver and came up with Superstar Asian (I know… who names these places? Those *crazy* Asians…). They serve dim sum all week, but folks advised going on weekends when turnover is high and the output is fresh.

my chicas ready to chow down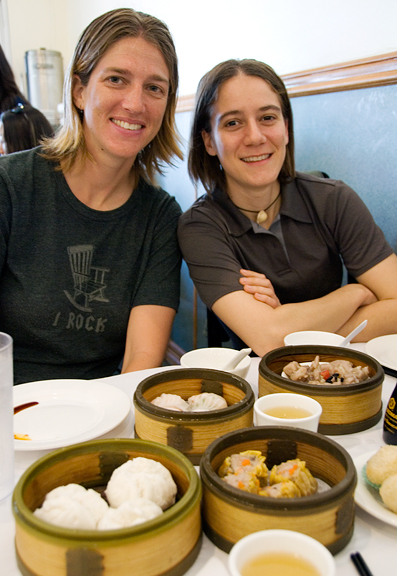 Best in Denver. I suppose it may very well be the best in Denver. My problem (and I realize it is MY problem) is that I have eaten dim sum almost exclusively in Los Angeles and San Francisco – and Denver is neither of those. Not even close. I rate Superstar a C overall, but with grade inflation on the rise and this being Colorado (i.e. the middle of BFE as Asian cuisine goes) you could slide that scale to a B. They carried many of the standards that we enjoy like taro dumplings, shrimp and Chinese chive potstickers, riblets, bbq pork buns, braised pork and vegetables wrapped in tofu sheet, turnip cake, Chinese broccoli, tofu flower (sweet) and some of the items that I don't dig (but my parents like): tripe, stomach, braised chicken feet, etc. But everything I ate was made in a crude fashion, the flavor either inferior or slightly off because of the addition of some random and odd herb. The bbq pork buns (a standard) were downright wrong. At least all of the ladies carting food around understood mandarin (well, they understood
my
mandarin) and they were as pushy as the best of them (a good sign). The clientele was mostly Asian, perhaps the single largest concentration of Asians I've seen in Colorado outside of Super H Mart thus far.
I avoided fish for the past 5 months. Obviously I couldn't eat sushi because of my compromised immune system, but I also just didn't eat cooked fish. They said if you really love a food, to avoid it during chemo just in case you get sick on it and have bad associations afterward. But I have the green light now. And green means GO.

oh, you beaut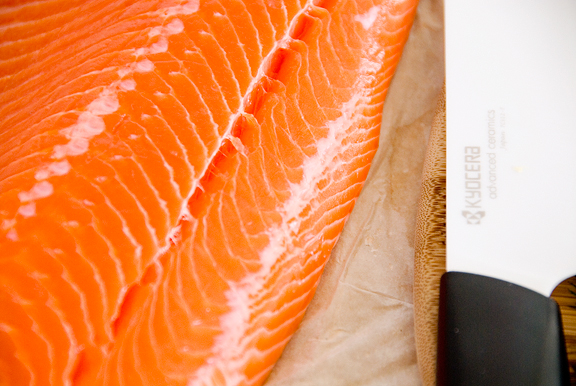 I read somewhere that the Boulder Whole Foods sells the highest volume of seafood of all the Whole Foods in the US. There is always a line at the counter and their seafood is surprisingly gorgeous and fresh for being 1000+ miles from the ocean. It's where we picked up a pound of luscious wild Copper River salmon for $30! I couldn't resist. It sang to me from behind the display case.
simple lemon and dill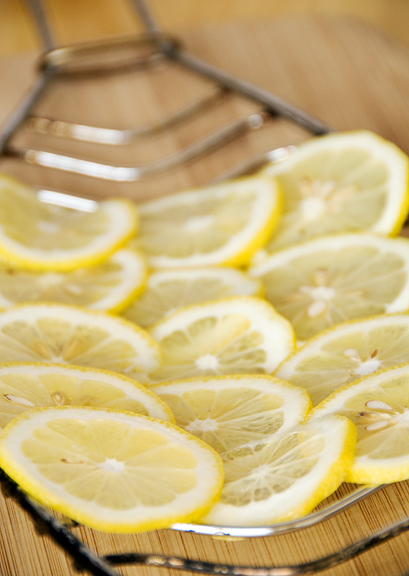 I like talking fish at the counter because people never expect a chick to know her fish, but I do. I began fishing at the age of 3 and we fished freshwater, brackish, salt water. I fished ponds, streams, rivers, piers, surfs. Once some dude was asking about a special shipment of bluefish and I made a face. He asked me why I was grimacing and I explained that we used to catch blues in Virginia and I would never eat one older than a few hours dead – because the flesh turns powdery in no time flat. So why on Earth would you eat one that was sitting on a plane for hours on its trip to Boulder? And then there was the time someone asked me to explain why the belly is so desirable for sushi lovers… [A totally hot guy in line after me. Yes Mark, there I go again – but he was impeccably polite, tall, and handsome – Jeremy will confirm this!]
to the grill!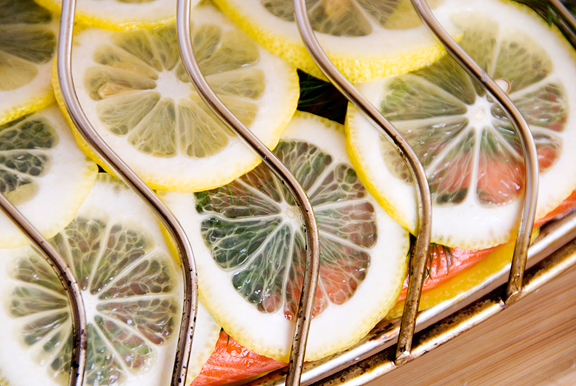 We grilled that delightful hunk o' salmon with a sprinkle of salt, lemon slices, and fresh dill. Just a quick, simple, and satisfying way to serve a lovely fish. I used to get nervous grilling fish without foil underneath (that fear of watching it fall apart and down through the grate of the grill). Then ten years ago, my parents were visiting and while I was admiring a Williams-Sonoma fish grilling basket, my dad walked by and grabbed it from my hands and bought it for me. I love it and I love grilling fish with it because I can get the direct heat and all of the flavor without my fish sitting in a pool of liquid. I like the crunchy, crispy bits too. In any case, it was worth the wait.
fan-friggin'-tastic
Simple Grilled Salmon
[print recipe]
1-2 lbs. filet of fresh salmon
2 lemons, sliced thin
2 cups fresh dill sprigs
salt
Layer lemon slices on fish basket. Set salmon over the slices (skin down). Sprinkle salt over salmon, layer with dill, then layer with more lemon slices. Close the basket. Grill over medium high heat, skin-side up for ~8 minutes (depends on thickness of your fish). Flip over and cook another 5 minutes or until done. Serve hot.