Recipe: grilled marinated flank steak
A yellow dusting of pine pollen appeared on *everything* just two days ago. Pine tree sex has begun in earnest. Before long, nothing that remains outside will be safe from a plastering of yellow pollen – NOTHING! I don't mind the pollen powder getting all over the place as long as I don't think of it as a major orgy going on in my yard… But it does wreak havoc on my allergies. It didn't seem to bother Kaweah much while she sprawled out on the deck this afternoon.

what, is there something on my face?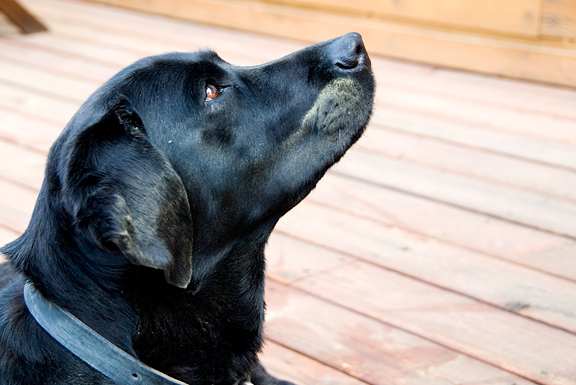 We were all chilling out on the deck this afternoon because our second visitor P.C. (post chemo) arrived at noon. My dear friend was in the state for a wedding and dropped by our mountain abode for lunch and a short stroll before flying home. Neither of us considers ourself to be an emotional creature, but we could not help a few tears when we greeted and embraced.
a lovely friend on a lovely day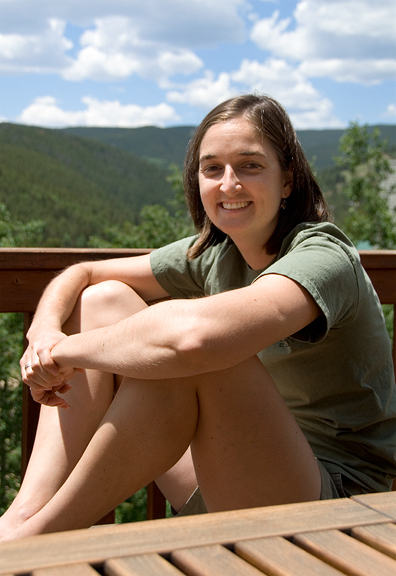 I prepared a simple, yet incredibly satisfying and happy-making menu for this, the second day of summer. It was almost as delightful as the company!

orange and toasted almond salad with citrus dressing
grilled asparagus
yukon gold potato galette
grilled marinated flank steak
lychee panna cotta

salad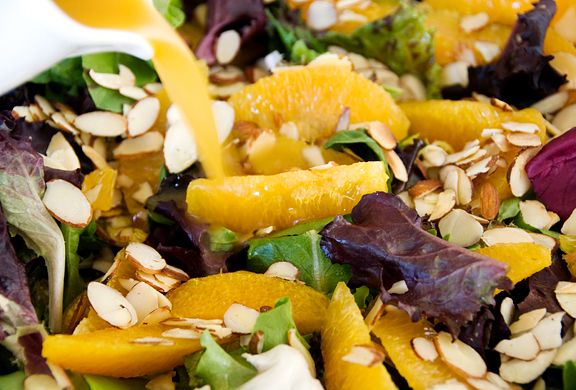 yukon gold potato galette with gruyère, parmesan, and shallots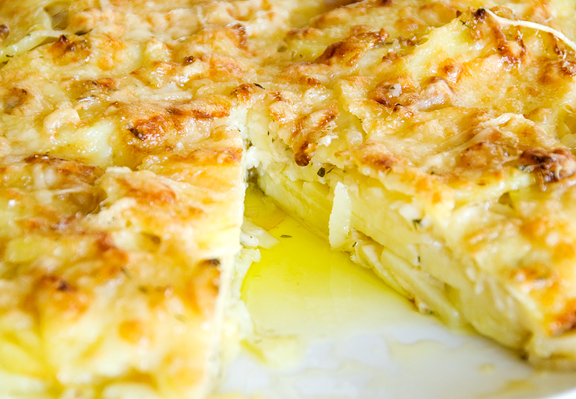 slicing the flank steak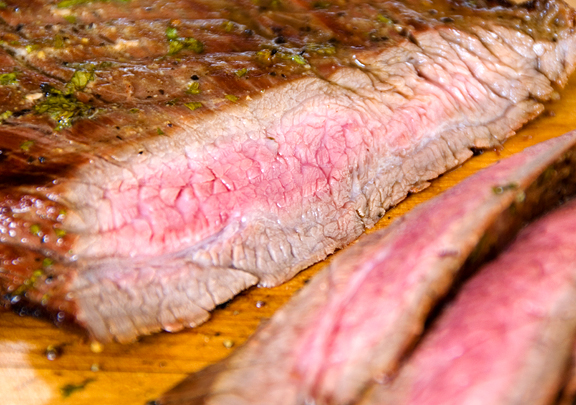 After lunch we went for a quick walk on a local trail to drink in the burst of blooming wildflowers and the lush forest and understory. The bloom is in full swing at our house elevation and we loved it! We also happened upon the mystery flower from the last post (I know it's been driving poor
Diane
crazy). I think I've identified it now.
anemone multifida: ranunculaceae (buttercup family)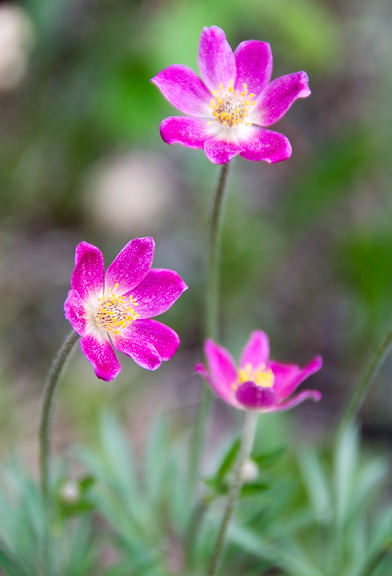 drummond's rockcress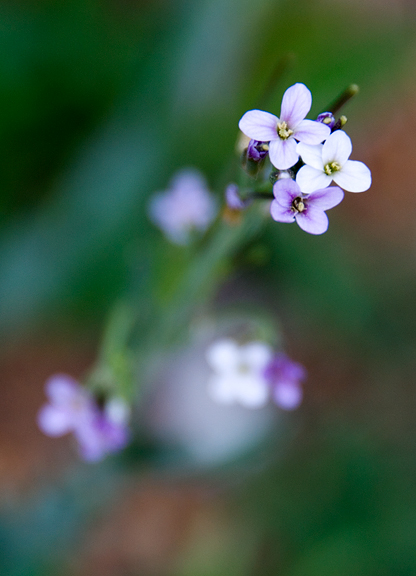 gorgeous green gentian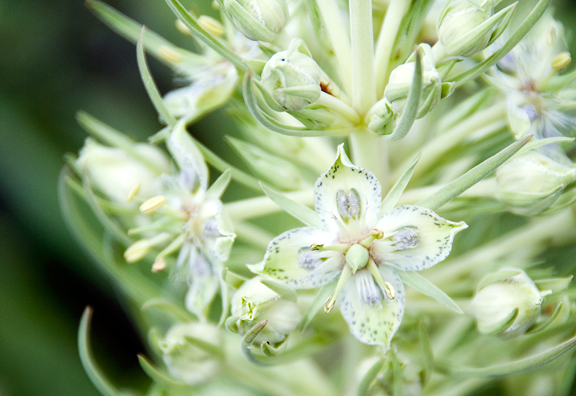 the tiniest orchid, a spotted coral root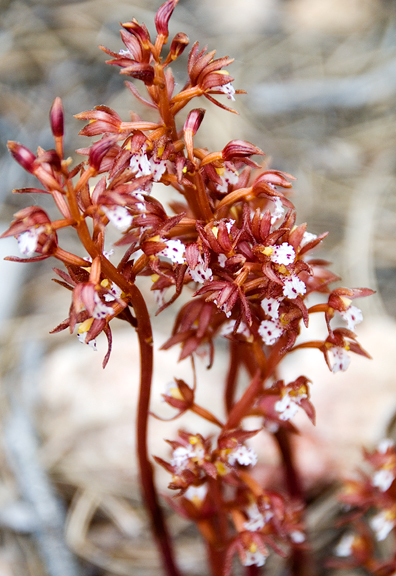 i love aspen stands throughout the year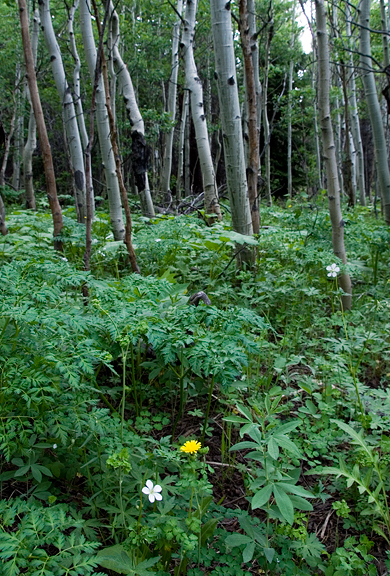 not a fan of the color orange, but i love orange wildflowers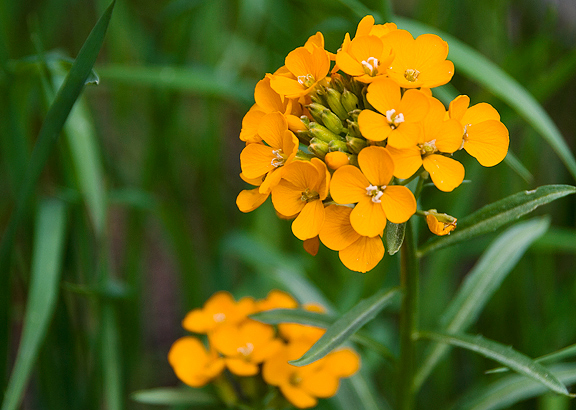 Clouds had moved in and made for very pleasant walking conditions, adding a light and cool breeze. That is my kind of weather, and E was happy to have a break from the heat since she lives in So Cal. I missed an opportunity to shoot a red-winged blackbird (with my camera) because Kaweah was acting up…
finishing off the dandelion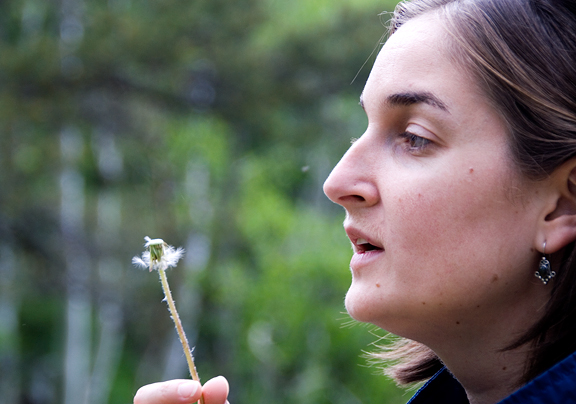 e and the blinker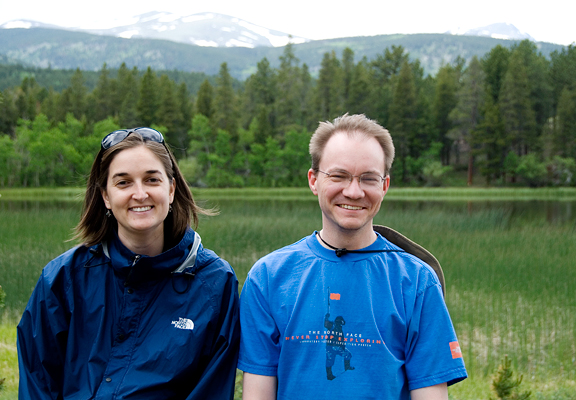 Once back at the house, we had enough time left to indulge in little shots of lychee panna cotta (recipe to come later). I won't go on and on about what a phenomenal, brilliant, adventurous, creative, kind, deep, and utterly hilarious woman E is, because it will just make you sad that she's not a part of your life ;) We had such a wonderful 4-hour visit with her. She is one special chica.
The recipe for the marinated flank steak is super duper easy and mucho mas mejor rico (delicious)! Another keeper I got from my ILs… along with my guy. If you have 24 hours to let it marinate in the refrigerator, you have the makings of a Great Meal.

i recommend fresh lemon juice and parsley
flank steak is a great cut for grilling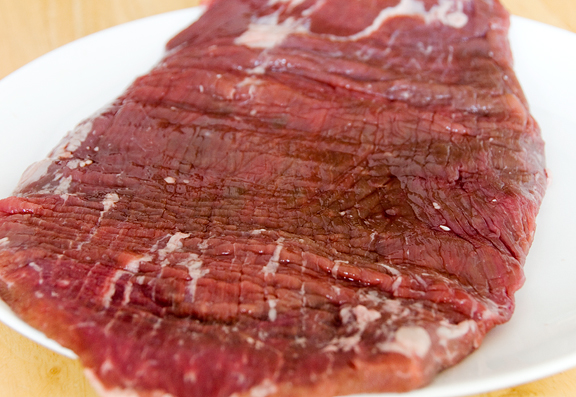 I like to drop the flank steak and all of the marinade ingredients in a gallon ziploc bag. It is a more efficient way to marinate and it takes up less space in my refrigerator where real estate is at a premium in the summer!
piling everything into the ziploc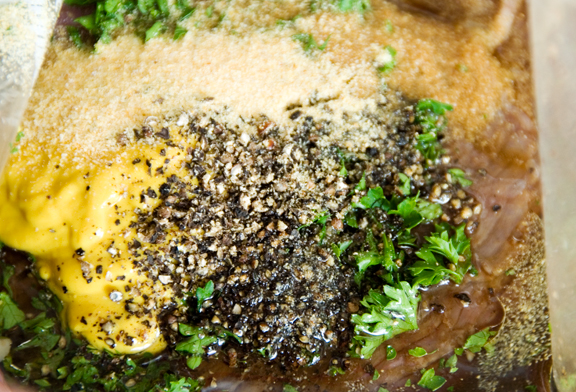 After 24 hours of sitting happily with the likes of soy sauce, mustard, lemon juice, parsley, and other friends – the flank steak is ready for the grill. While it grills, I like to pour the marinade into a pot and bring it to a boil. I stir up some cornstarch and water to add and thicken it into a lovely sauce. If I weren't so lazy, I'd make a small amount of roux for thickening… but I get lazy at times.
let the flank steak rest a few minutes before slicing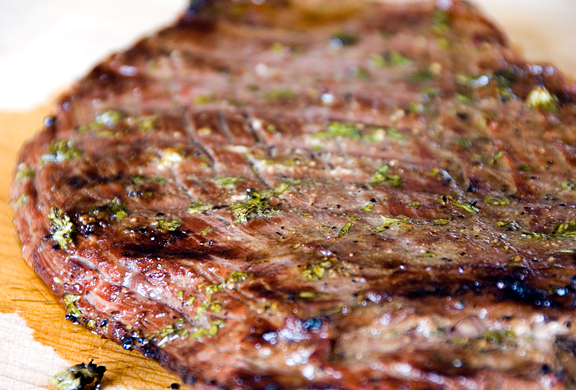 slice and serve to the adoring applause of your guests
Grilled Marinated Flank Steak
[print recipe]
1-2 lb. flank steak
2 tbsps Worcestershire sauce
2 tbsps soy sauce
1/4 cup lemon juice
2 tbsps yellow mustard
1/4 cup vegetable oil
1/4 cup vinegar (I use red wine vinegar)
1/4 cup fresh parsley, minced
1 1/2 tsps freshly ground black pepper
1 tbsp garlic powder
Combine all ingredients in a ziploc bag and marinate for 8-24 hours in refrigerator. Grill the steak on high heat to desired doneness (we find 3-4 minutes a side gives us a nice medium rare to rare color). Pour the marinade into a pot and bring to boil. Thicken the marinade by adding 1 teaspoon of cornstarch mixed with a tbsp of water. Once sauce is bubbling, remove from heat. Let the flank steak rest for 5 minutes before slicing against the grain. Serve the flank steak with the sauce.