Recipe: raspberry buttermilk pancakes
Today was one of those non-stop days from the moment I woke at 5:30 am up to now. I am feeling great in large part due to my dosage of steroids (long story, but it's to treat the side effects of a side effect from one of my chemo drugs). It's good that I started the steroids now because I have so much to get done this week and… I'm getting most of it done!
This morning we ventured up to Lake Isabelle – a short hike under normal circumstances except the road to the trailhead is partially closed and the trail is 60% under snow still. A great time to see the lake which takes on a different personality every few weeks when the seasonal conditions change so quickly. She's beautiful any time of year. Here are some of the favorites, but you can always hop over to the photo blog for the rest.

on the way to the lake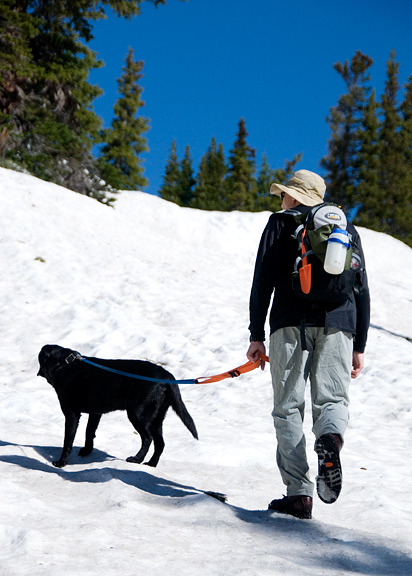 just over the rise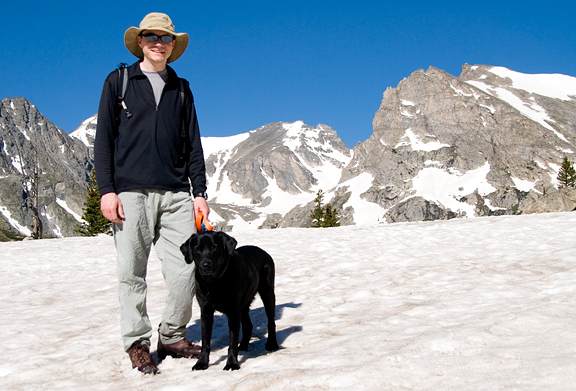 still snowy lake isabelle at 10,868 feet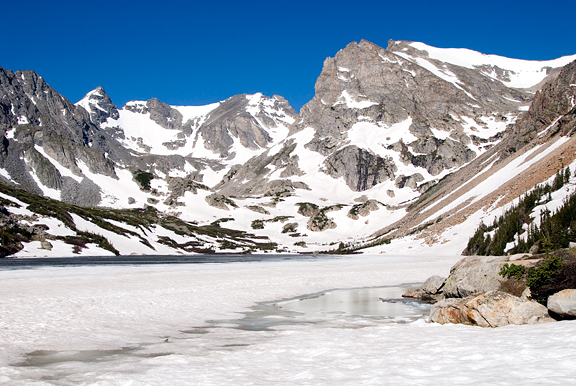 bred for swimming in icy waters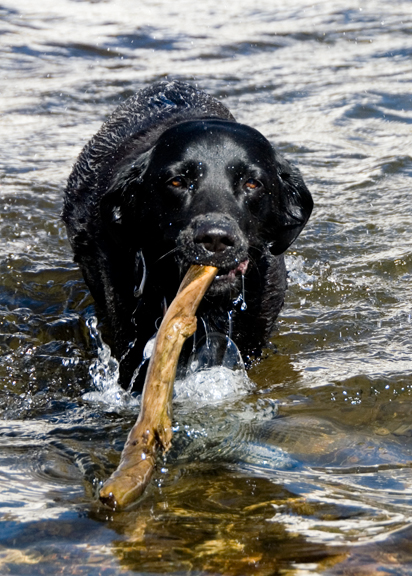 I felt so strong and completely energized. In my current state of health, I know not to let these moments go to waste. It's a frenzy of activity because we have house guests this weekend, are hosting a barbecue as well, and the timing of all of the local wildflowers and snow pack in the high country will not wait until next week for photo shoots. I'm also training for a few goals I have this summer – so everything is *now* and I am loving it.
visitor in our yard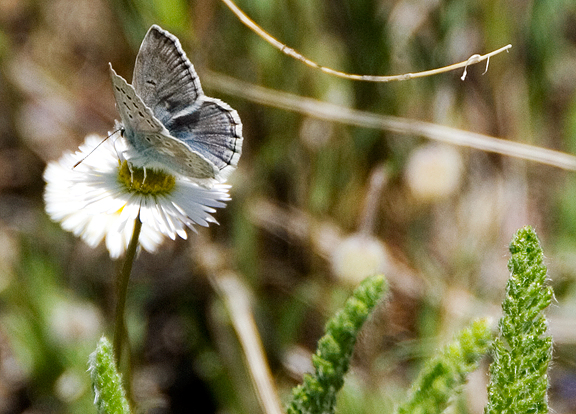 A few weeks ago, I had an excess of raspberries and looked about one morning for a nice way to use them up. I am not a huge fan of breakfast foods, particularly the sweet kind. [Oh, but I'll eat bacon any time, any place.] About once a year I get a hankering for pancakes and whip up a batch to remind myself why I only make them once a year. Jeremy is decidedly indifferent to pancakes.
start with eggs and buttermilk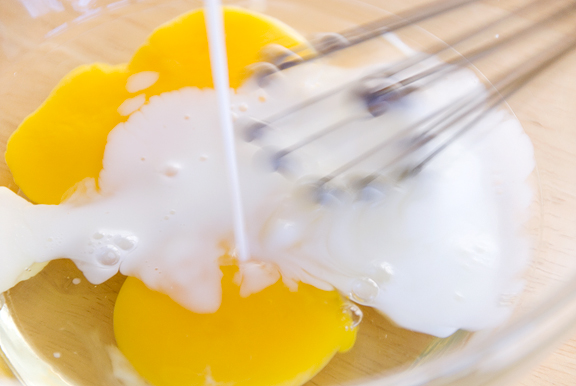 I wandered into the kitchen and began a search for pancake recipes on the laptop. I immediately honed in on a recipe from a familiar blog: Elise's Simply Recipes'
Blueberry Buttermilk Pancakes
. I love Elise and I trust her recipes. The woman has never failed me. So instead of blueberry buttermilk pancakes, I made raspberry buttermilk pancakes.
stirring in the dry ingredients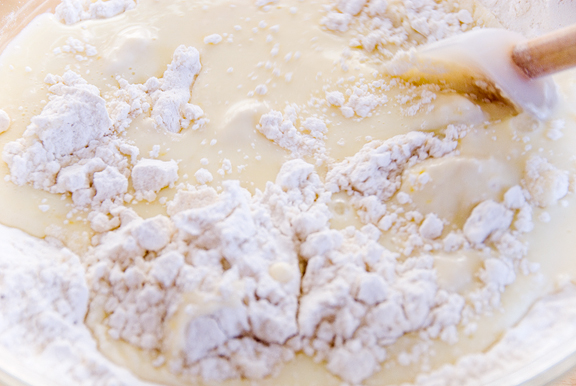 Jeremy *loved* these pancakes. I can't tell you how surprised I was because he was a picky eater when I met him over 15 years ago. While he has accepted and embraced several foods in that time, he has rarely turned 180 on a food like this before. Good on ya, Elise.
fold in the pretty raspberries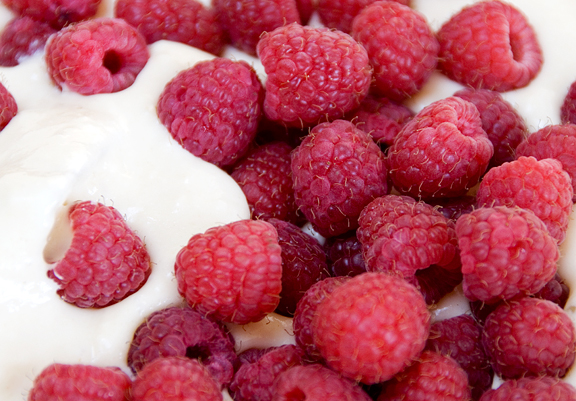 My batter wound up a little thick and the pancakes were puffy and taller than most pancakes. It could be an elevation issue. Admittedly, I've never been a pancake expert.
frying in the pan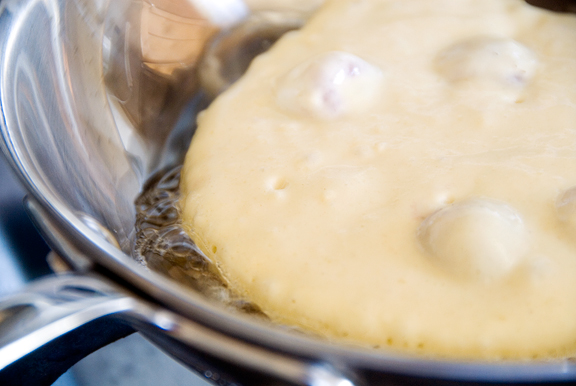 The second time around (yeah, I started getting requests for this on weekends) I added more milk and reduced the leavenings. Less puffy, more spread – but they still tasted the same. And when I say they tasted the same, I mean they still tasted fan-freaking-tastic.
top with fresh berries and your choice of sugar delivery
Raspberry Buttermilk Pancakes
[print recipe]
modified from Blueberry Buttermilk Pancakes at Simply Recipes
2 cups flour
1/2 tsp salt
1/2 tsp baking powder [1/4 tsp at 8500 feet]
1/2 tsp baking soda [1/4 tsp at 8500 feet]
2 eggs
1/2 cup buttermilk
1 cup milk [1 1/3 cups at 8500]
3 tbsps butter, melted
1 cup raspberries
Combine flour, salt, baking powder, and baking soda in a bowl and mix well. Mix eggs, buttermilk, and milk in another bowl. Combine the wet and dry mixes until just lumpy. Pour in butter and stir well. Fold in raspberries. Heat a little oil or butter in a frying pan over medium-high heat. Pour a scoop of batter onto the pan when the oil is hot. Spread to desired size (I like mine smallish – around 4 inches in diameter, but do what you want). When bubbles appear on the top of the pancake, flip to cook the other side (this takes Elise about 2-3 minutes, but took me upwards of 4 minutes). Remove the pancake from the pan when the bottom is golden. Serve hot or let the pancakes cool and refrigerate them to be toasted later.