Recipe: green tea ice cream
I guess that heat wave found me! Actually, I met it part way just because it's still tolerable up here in the mountains when it's pushing the 90s down in Boulder. The hitch this time was that our town busted a huge leak in its water supply a few days ago and the geniuses who run the town didn't start to tell anyone about it until today. Hot weather is one thing, but hot weather without water is something else entirely. And hot weather in the fire-prone Mountain West without water is dangerous. We got the news of the water shortage this evening at 6 pm and by 7:30 pm we heard that the leak had been found and fixed. We're still conserving water (well, we try to in general – you shouldn't need a shortage of something to convince you that it is ass stupid to waste it), but at least we can flush the toilets!
Well, it finally feels like summer to me because I am squinting my eyes under the blazing sun down in Boulder and wishing for two or three feet of fluffy powder to shred. As I think more about snow and powder, images of snow cones drizzled in syrupy colors and fruity flavors dance in my head. It's the onset of delirium brought about by the heat, I tell you. Notice how the latest trend of sweets have all been refrigerator or freezer treats? It's not just me – it's everyone on this side of the planet. Today's is no different.

some tea with your cream?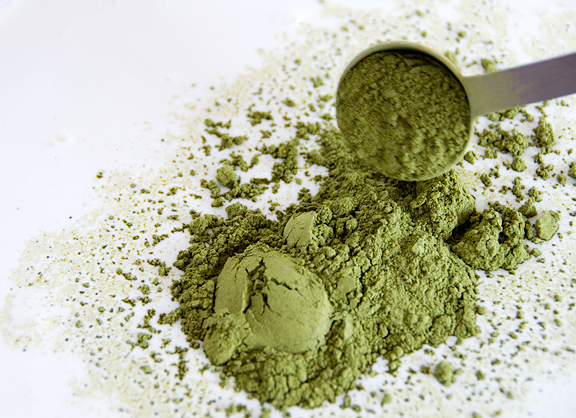 whisk it up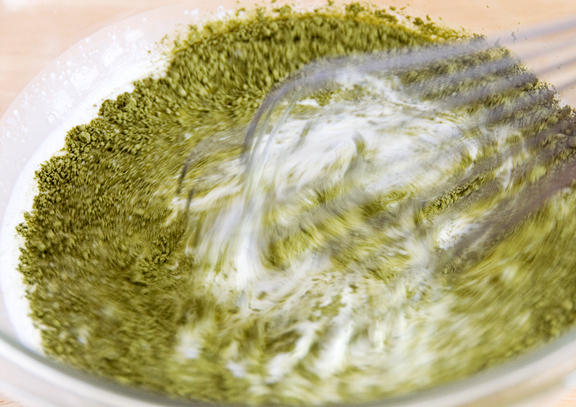 I've made this ice cream several times already because it is one of Jeremy's most requested flavors. I just love to play with matcha powder. Since my aunt is coming back this weekend to retrieve my cousin from his 2-week summer program, I thought a dish of matcha ice cream would be a welcome relief after their long, hot drive from New Mexico.
milk and egg yolks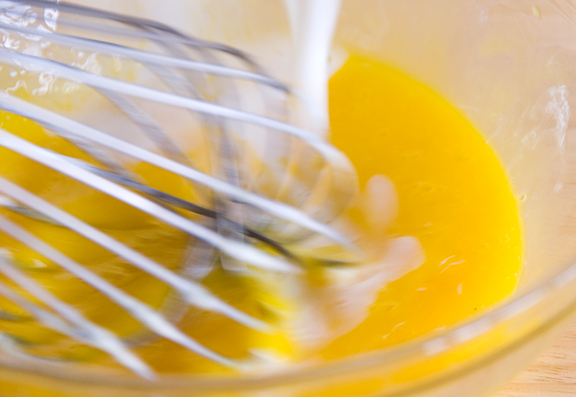 straining custard into the cream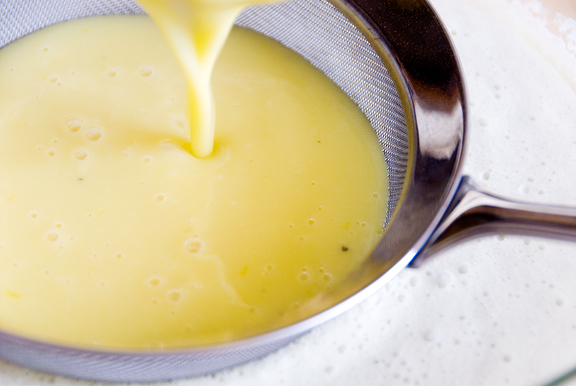 It should be no surprise to anyone that this is a recipe from The Lebovitz (The Perfect Scoop). Perhaps one day I will move on to other ice cream recipes, but I am having too much fun (and success) with TPS this summer. As long as it doesn't get too oppressively hot, I can stand stirring a custard over the stove top for the anticipated reward.
chill out and then churn in the ice cream maker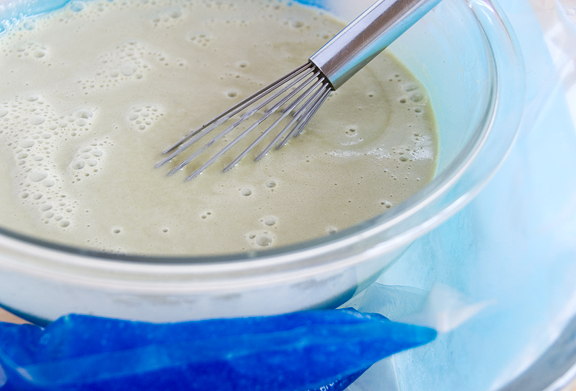 [I have to chill my custard on ice packs because we don't own an ice maker. I know – a Southern-born dope (me) without an ice machine?! When we purchased our fridge/freezer years ago I knew there were two things I wanted: 1) full-width fridge and 2) no ice maker. Why? For making cakes and pastries… you need *s p a c e*.]
ready for freezing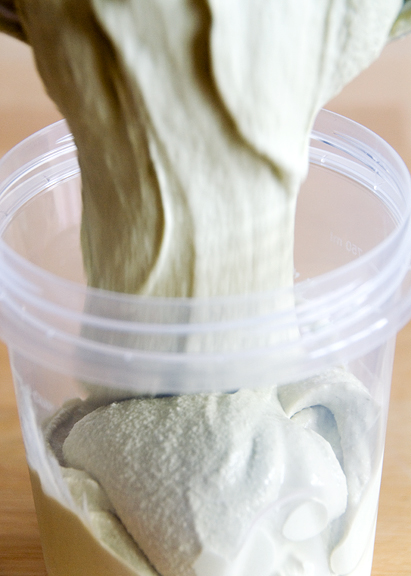 Green tea is a truly refreshing and cleansing flavor for me. I've always had it as hot tea growing up – only discovering iced green teas and green tea ice creams and green tea candies when I went away to college. The beauty of a small nip of green tea ice cream is how smooth and silky the texture is, while the cool temperature and uplifting green tea flavor feel so lively and bright. It soothes and awakens at the same time, which is just what you need when the mercury is on the rise.
just a spot of (green) tea (ice cream)
Green Tea Ice Cream
[print recipe]
from The Perfect Scoop by David Lebovitz
1 cup whole milk
3/4 cup sugar
pinch of salt
2 cups heavy cream
4 tsps matcha (green tea powder)
6 large egg yolks
Warm milk, sugar, and salt in medium saucepan. Pour cream into a large bowl and whisk in green tea powder. Set mesh strainer on top. In a medium bowl, whisk the egg yolks together and slowly pour in the warmed milk mixture, whisking constantly. Pour the contents back into the pan and stir over medium heat with a heatproof spatula. Continue to stir until mixture thickens and coats the spatula. Remove from heat and pour the custard through the strainer, stirring it into the cream. Whisk vigorously to dissolve the green tea powder. Stir until cool over an ice bath (or a bunch of reusable drugstore ice packs). Chill mixture thoroughly in the refrigerator, then freeze it in your ice cream maker according to the manufacturer's instructions.