Recipe: watermelon sorbet
Hoo boy, it's hawt out again today! Yesterday in Boulder I was all like "ouch, my black steering wheel is burning my handsies" and had I had destructo death ray eye beams, I would have shot them at the sun and blowed it up, yo. Actually, I wouldn't have. Because I only had eyes for one man yesterday.
Not Jeremy.
Another man.

he makes my heart go pitter patter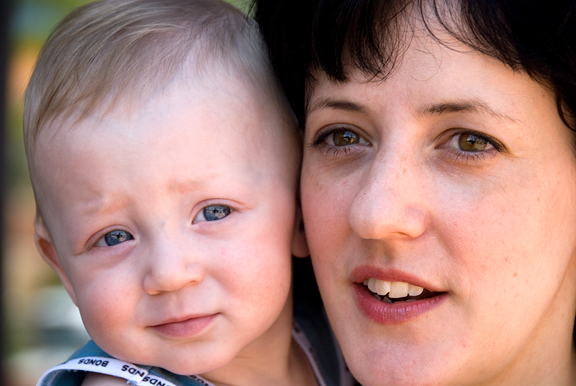 Henry is my little bud. He's an Aussie (love the accent), a Sydneysider to be exact. His mum is my dear dear friend and we had a few wonderful hours together yesterday. The timing couldn't have been better. Well, on second thought, not getting sick at all would have been ideal, but at least I was able to walk again in time for their visit!
Oppressive heat quashes my appetite. There haven't been too many elaborate meals here so far this summer and that has more to do with heat than with my kaleidoscope of ailments. I'd happily nosh away on a bowl of watermelon or grapes or cherries or heirloom tomatoes or popsicles for dinner in this weather. It just feels right.

this time of year, i seek out fruit with high water content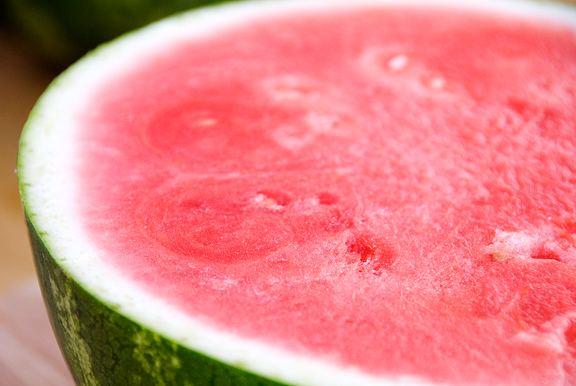 a nice lookin' dinner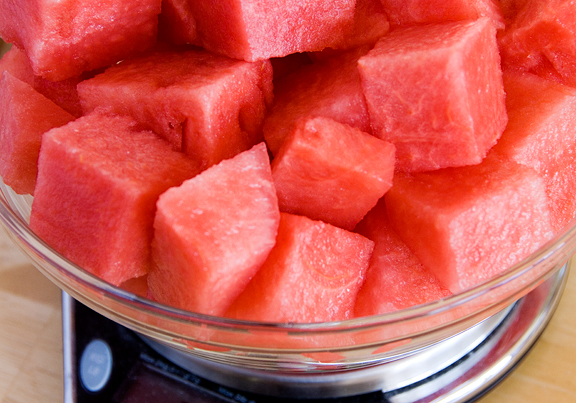 Watermelon is so super juicy and sweet in the markets now. What I love about the grainy flesh is how nicely it lends itself to a frozen texture. If you like to eat watermelon on a hot day, you'll love watermelon sorbet.
purée
lime adds some zing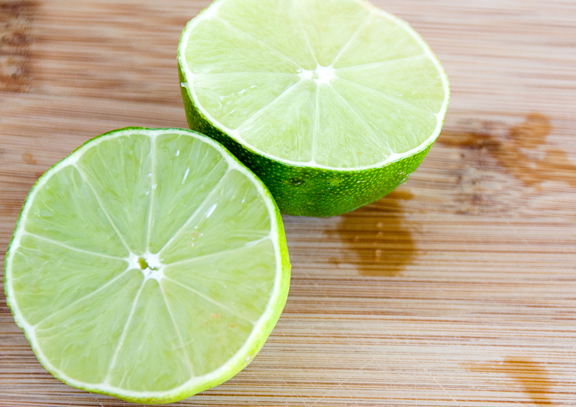 This is my lazy version of The Lebovitz' watermelon sorbetto. I don't do the chocolate chips because I don't really want chocolate anywhere near me in hot weather. Don't want to work with it, don't want to eat it – just take it away from me! The booze is optional and next time I shall opt in because boozy fruity frozen treats in summer are a great way to liven up the
morning
day.
make a sugary syrup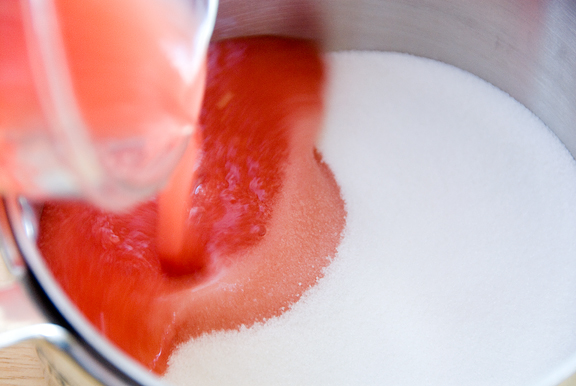 mixing everything together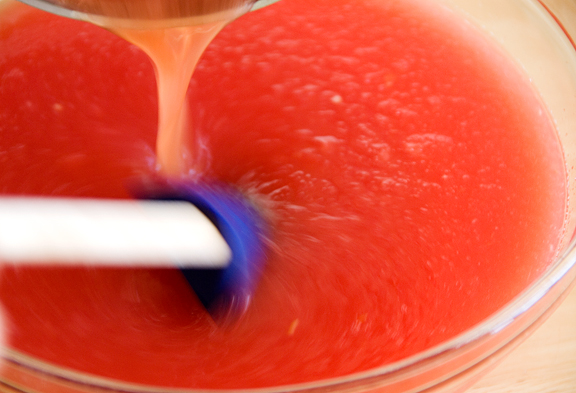 So after churning in the ice cream machine for 30 minutes and then chucking the contents into the freezer – the stuff froze solid. Instead of a scoopable sorbet, I wound up with a smooth-textured granita. Does that make sense? Does it matter? It was cool and sweet. It tamed the beast.
Hey thanks all for your concern over my (yet another) illness. Let's hope that's all for now. I'll reply to comments this evening when we reach our destination. My first vacay away from home since my diagnosis. w00t! It's just a weekend trip, but the potential for eye-popping gorgeousness is High. Wish me good hunting and have a great weekend.

hard to not eat it out of the ice cream maker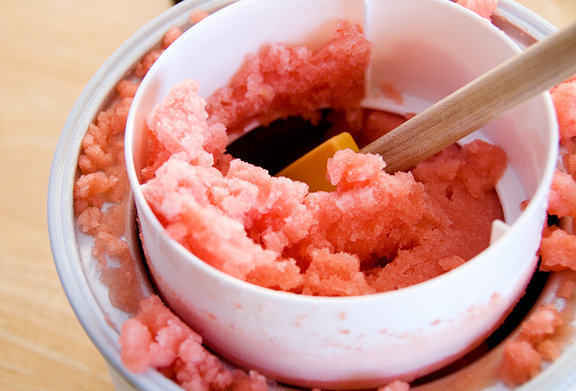 cool your passions here
Watermelon Sorbet
[print recipe]
adapted from The Perfect Scoop by David Lebovitz
3 cups watermelon juice (purée about 3 pounds of watermelon flesh with seeds removed)
1/2 cup sugar
pinch of salt
1 tbsp lime juice, fresh squozen
1-2 tbsps vodka (optional)
Heat 1/2 cup of the watermelon juice with sugar and salt, stirring until sugar is dissolved. Remove from heat and stir it into the remaining watermelon juice. Mix in the lime juice and the vodka (if using). Chill thoroughly, then freeze the mixture in the ice cream maker according to the manufacturer's instructions.