We are now two for two on lodging that has boasted high-speed wireless internet to find that it is neither high-speed nor (in some cases) wireless. It makes for some painfully slow uploading of photos from the trip, so forgive me if my posts are getting brief on text after waiting far too long to get the pics up. We just don't have the time.
I promise to answer comments when time permits – probably after we return home. But to answer some of the inquiries about my photos… yes, I do sell them. If you are interested in purchasing, contact me via email (see the About page for addy) and I'll give you pricing info, etc. I haven't had the time or energy to get a proper commercial site set up just yet, but it is in the works.
Now… where are we? We are currently in Lee Vining on the eastern side of Yosemite National Park. The Eastern Sierra is where it's at for us. I first fell in love with backcountry wilderness in the Sierra Nevada. It's a large mountain range with hundreds of miles of trails, days from the nearest road. Jeremy and I have spent several years exploring these mountains and we are still discovering new trails, new destinations, new wonders here. This morning we hiked out over Piute Pass after an overnight to Desolation Lake where I spent the wee hours of the morning shooting the Perseids meteor shower. I can't process those images on my laptop, so you'll have to wait for the results just like me when I get home. It's hot here. We knew that. But it is worth it to get back into familiar terrain and smell the forests, the willows, the sage brush, the streams.
Monday morning, we left Pasadena at 4 am and drove to the ranger station in Lone Pine to secure a permit. Because flying with backpacking stoves has become a complete hassle (nearly impossible, really), we tend to make our short summer backpacks cold – as in stoveless or non-cook. We popped by a favorite bakery along the 395 corridor and scored some lovely ham and cheese croissants, then headed for the trail where we packed our gear and set off at noon – far later than we ever like to start.

wildflowers still in bloom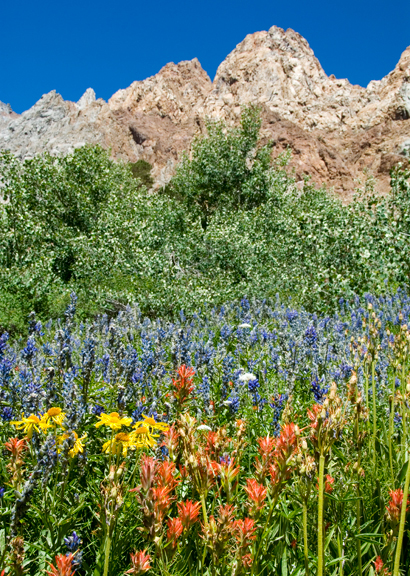 jeremy at piute pass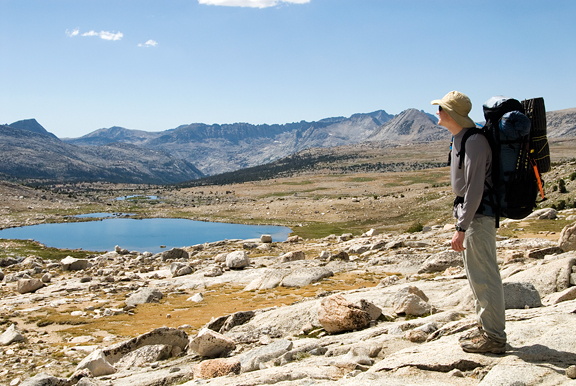 a dinner of croissants, apples, fresh lychees, and cucumbers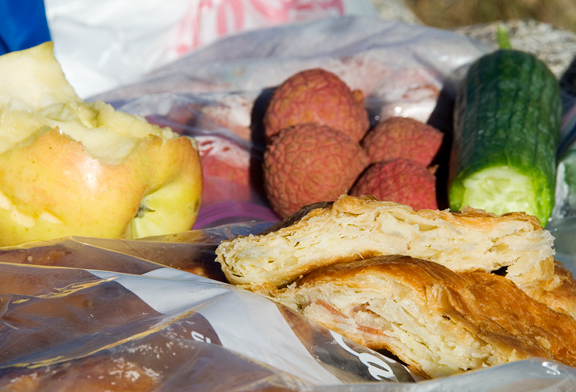 setting up camp at the lake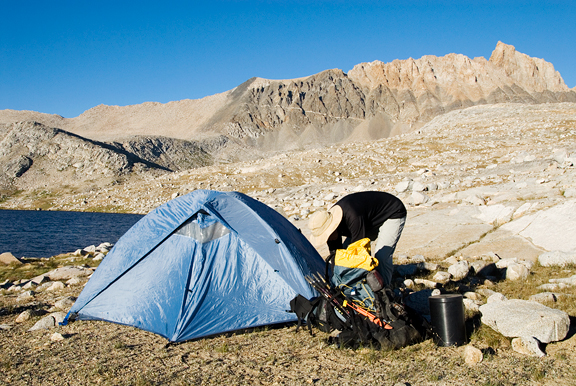 I managed a few hours of sleep before I had to get out of the tent and set up to shoot the meteor shower after the moon set at 1:48 am. I went back into the tent at 3:00 am after seeing about 40 shooting stars and perhaps capturing 10 that I was aware of (the camera can get more than your eye can see – so who knows what I will end up with). Sunrise was lackluster and not worth getting up at 5:30 for, but by then we were itching to clear out to beat the heat.
We didn't beat the heat, but we hiked out in good time and secured our permit for tomorrow's backpack trip. On the excellent advice of some of my field engineer friends as well as Todd and Diane, we stopped by the Whoa Nellie Deli in Lee Vining for lunch. It's a Mobil gas station that serves up surprisingly amazing food. I wouldn't go so far as to call it gourmet as many claim – but if you consider the setting, it's as good as it gets for such a small town with so much thru traffic. And besides, food tastes infinitely better when you've been backpacking.

such modesty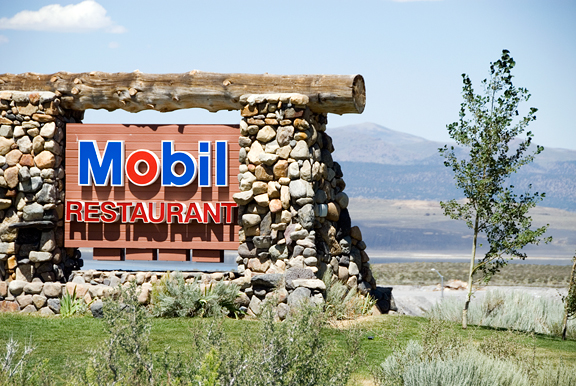 jeremy's lobster tacquitos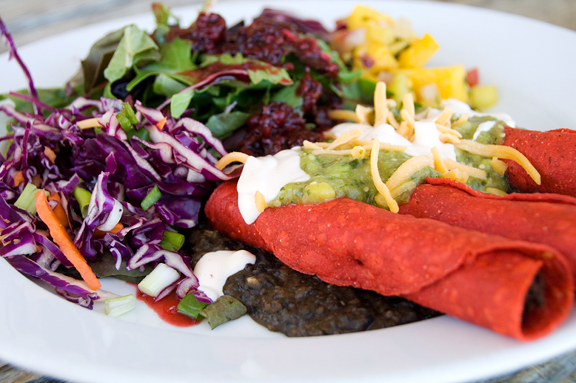 my fish tacos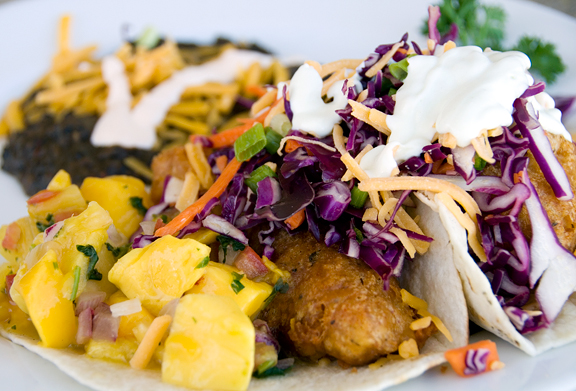 After a lot of logistical tasks were taken care of, we returned for dinner (the Tioga Lodge Restaurant menu wasn't tempting enough) and gorged on some baby back ribs and a burger. The ribs were good, but… my ribs are better ;)
Time to hit the hay, kids. I have a date with more meteors in a few hours and then we return to the backcountry. See you on the other side!