Now it comes down to it… we are on the final segment of our trip. But wait, I haven't told you about the rest of the middle section of our adventures! Again, this will be quick because I am running on fumes here. You might have guessed by now that vacation is the equivalent of being sleep-deprived for me (big surprise!), but I prefer it that way :)
Wednesday activities: Shot sunrise on Mono Lake. Drove to Mammoth Lakes and caught shuttle to Agnew Meadows. Backpacked in to Thousand Island Lake. Explored Thousand Island Lake.

sunrise over tufa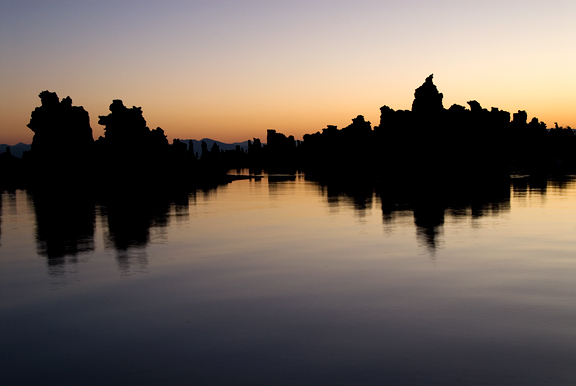 morning wildlife at mono lake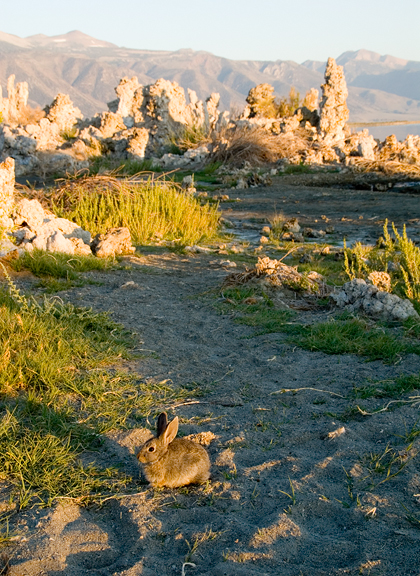 Wednesday observations
: Mono Lake is bigger than you might think. Mammoth is full of yahoos even in summertime. Not a fan of boyscouts in the backcountry. The sun was brutal.
Thursday activities: Packed camp at 4 am. Shot sunrise over Thousand Island Lake. Hiked out to Agnew Meadows. Drove to Mecca Patagucci Patagonia Outlet in Reno and scored mad loot! Dinner in Truckee. Drove to South Lake Tahoe. Camped.

banner peak over thousand island lake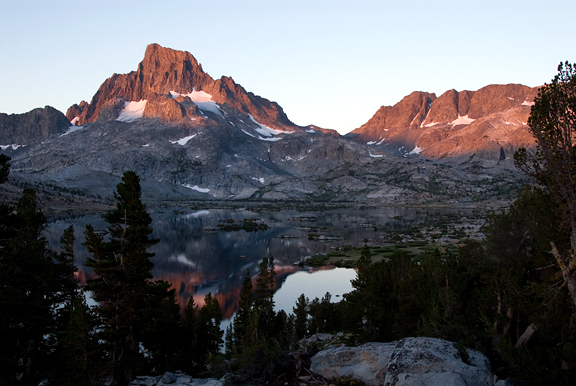 the kind of retail i can get behind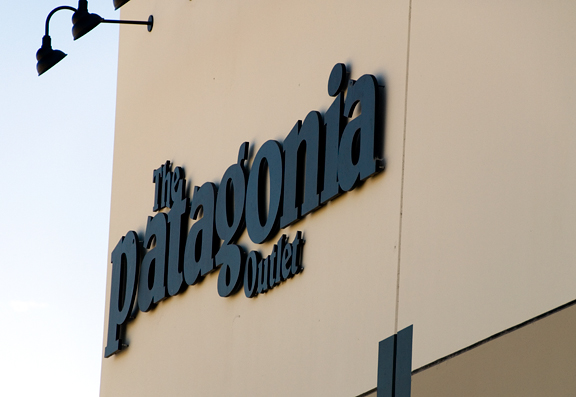 cooling off with a little caffeine in my sugar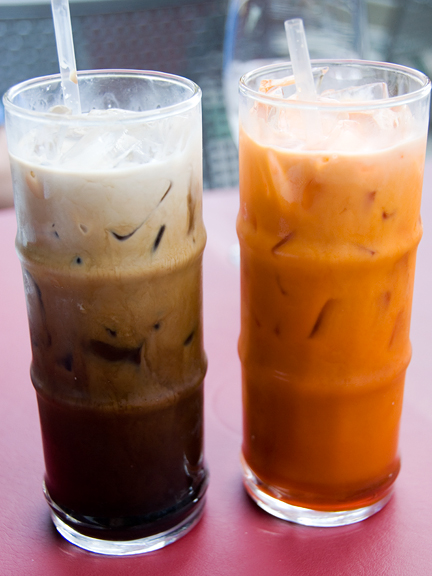 pad thai special – not so special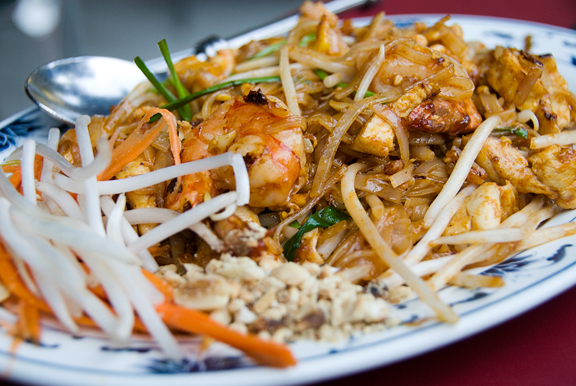 thai beef salad with your yearly supply of sodium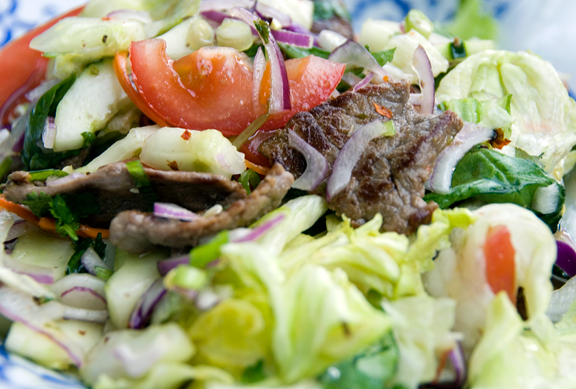 Thursday observations
: The wilderness is far more pleasant when boyscouts are asleep. Avoid the River trail in the future when it is going to be ass hot. Nevada is not my kind of place. Thai food in Truckee was overly sweet, salty, and everything else. Campgrounds are a perfect venue for observing how stupid people behave when they perceive they are "out in nature".
Friday activities: Packed camp at 5 am and got the hell out of Dodge (Tahoe). Drove to Berkeley. Visited The North Face outlet. Met Cindy for lunch. Drove on to San Jose. Began weekend with Grandma.

cindy's lunch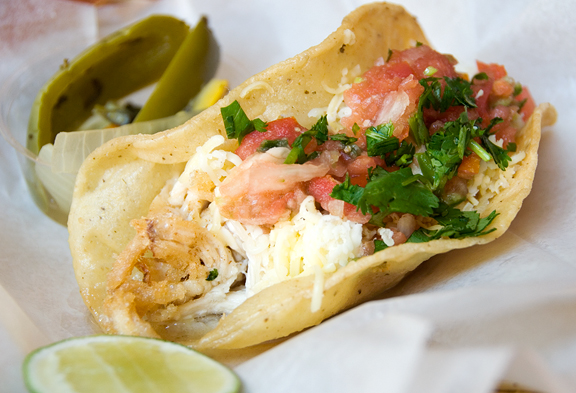 and salad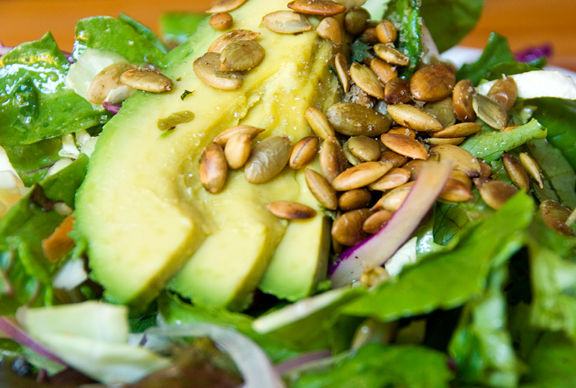 mi torta with amazing delicious fabulous pork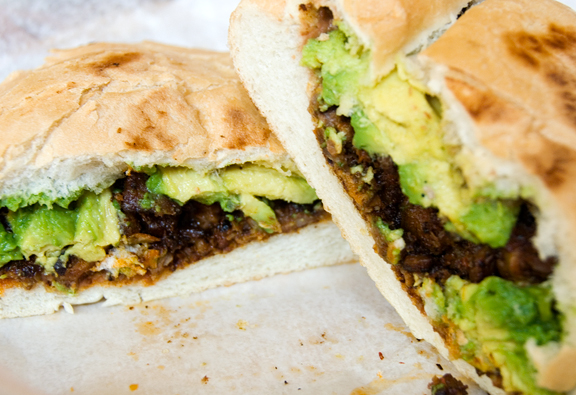 why are we standing here? why aren't we skiing?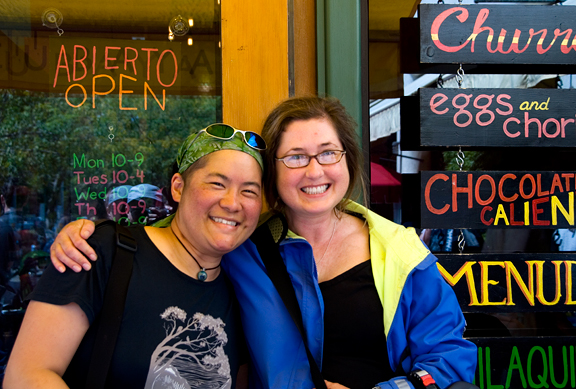 Friday observations
: Bay area drivers suck at driving. The North Face Outlet is so ghetto compared to Patagonia's outlet. One hour to meet Cindy for lunch is too little time. Love Berkeley. Before we rushed off in our separate directions, Cindy presented each of us with a box of… cookies! It was maybe 5 minutes in the car before I busted into a box and fed Jeremy (and myself) a wonderful homemade iced ginger cookie from Cindy's kitchen. Such a sweetheart.
Well, I'm not really coherent anymore, but it was delightful to meet Cindy in person and I loved our lunch at Tacubaya. She makes me laugh just as much in person as she does on her blog! And now she knows one of my debilitating weaknesses… pretty lunch menus written in green chalk.
This is my last post of the trip. Plenty of pics coming up when I get home (and yes, more recipes). Until then, have a great weekend! End Communication.