Recipe: vanilla ice cream
Daring Bakers: My darling DBers, I had to punt this month's challenge. Between surgery, recovery, several visitors, and the fall shoot, I completely blanked on the lavash. See you next month, kids!


****************

Yes, drive-by shootings, but I am talking about the good kind. We have been logging several hundred miles, getting out of and back into the car, clambering up steep slopes, hiking, lodging all manner of thorns and seeds in our hair and clothes, and walking narrow road shoulders along cliffs to see and capture the glorious fall in Colorado. We aren't getting much sleep and I can't process the really stunning images properly on the laptop – so all of that will have to wait until we get back home. In the meantime, I will share a few photos from the past two days.
favorite road sign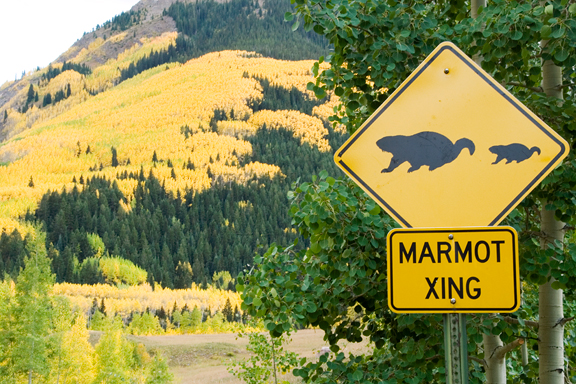 at the big shoot this morning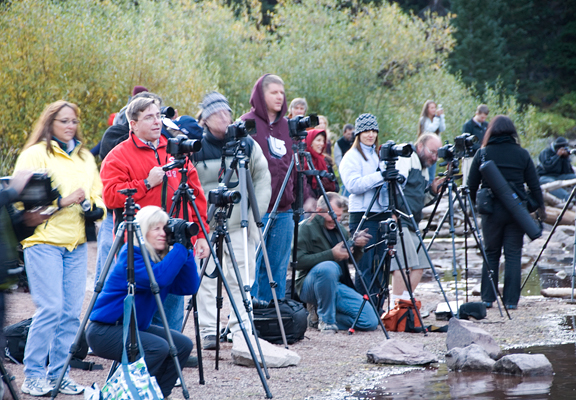 golden up and down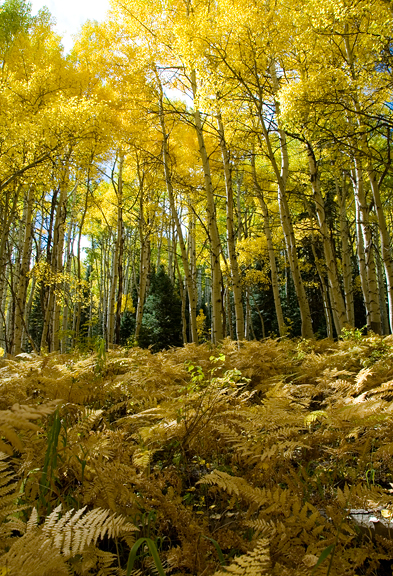 spectacular reds
Our days have been of the feast and famine nature. We got up this morning at 4:45 and scarfed down a slice of carrot cake at 6:00 am before shooting pre-dawn. We didn't get lunch until 4:00 pm and then had dinner at 8:00 pm because the sun doesn't wait, the weather doesn't wait, and there is a lot of ground to cover. We're resting up tonight in the hopes of getting more than 5 hours of sleep. It is absolutely breathtaking out here.
I'm not going to leave you without a recipe, but I'll have to answer the last post's comments when I get home. A few months ago, I ordered approximately 140 vanilla beans at a great price based on a recommendation from the awesome Jaden.

my vanilla stash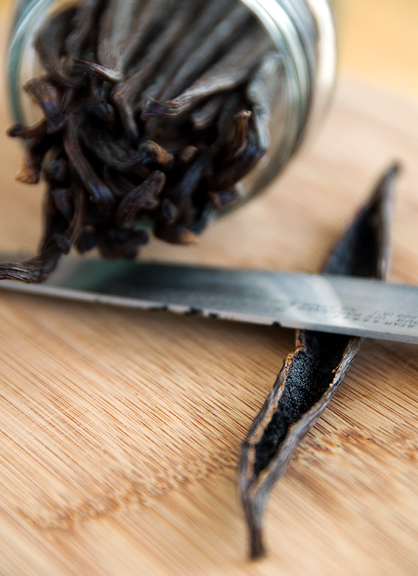 i'll bet you brilliant people know where this is headed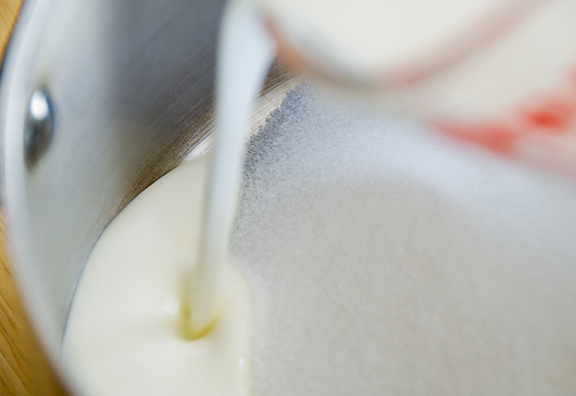 Upon receiving my order in the mail, I began to grasp the folly of my ways. I couldn't possibly use these up in a timely manner. Best to share the love with people who would give these beans a good home. Even with my remaining beans, I didn't touch them for a while because I got ill and even *forgot* to use them instead of vanilla extract because I wasn't in the habit of using whole beans yet.
steep the beans and seeds in the cream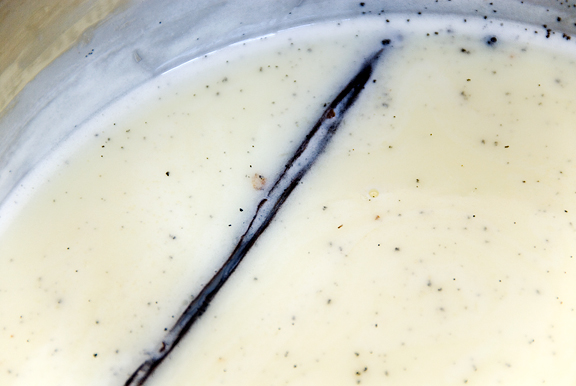 oooh, sunshiny egg yolks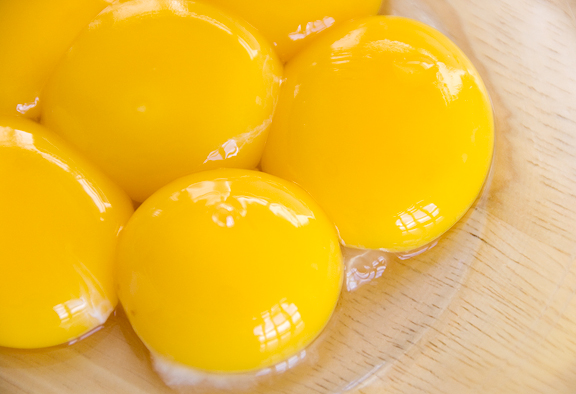 When I first began making ice cream recipes from David Lebovitz' awesome
The Perfect Scoop
, I went for some fruity concoctions, but eventually gravitated toward the custard-based recipes. The standard supply of ice cream flavors in our freezer is a rotation of
matcha green tea
,
chocolate
, and/or
coffee
. Those are Jeremy's three favorites and I don't generally eat the stuff because it makes my tummy hurt. After making the buttercream frosting for
Jeremy's birthday cake
, I had leftover egg yolks. Time for ice cream.
tempering egg yolks with hot cream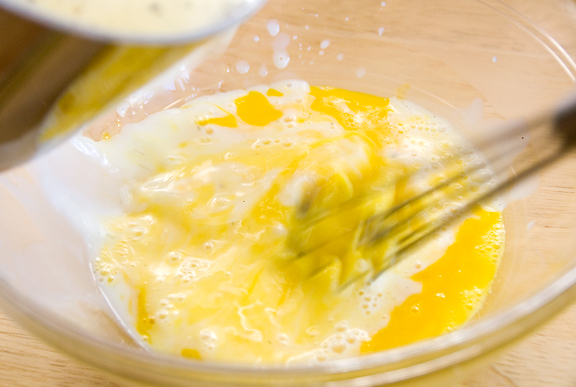 strain the custard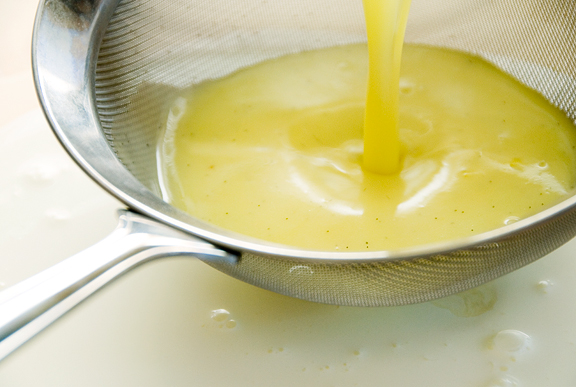 At last, I remembered that I had a wad of vanilla beans languishing in my pantry. A great opportunity to try one out. I announced to Jeremy that I was going to make vanilla ice cream. I noticed the lack of glee in his expression and couldn't discern if that might be because he wasn't thrilled with vanilla or because he had overdosed on so much cake the entire week preceding.
that isn't dirt, it's pure vanilla bliss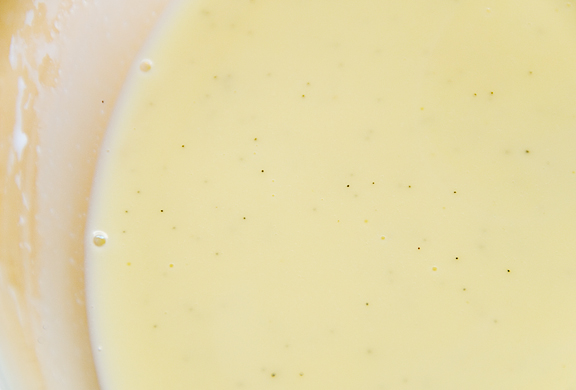 just out of the ice cream machine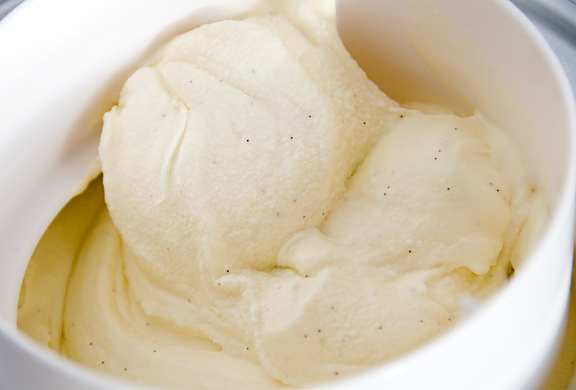 It didn't matter if Jeremy wasn't enthused about the vanilla ice cream before, because when he tried it out of the ice cream machine he declared it was The Best Vanilla Ice Cream he had ever tasted. That in itself might not mean much, but he had it for dessert every night until we left on this shooting trip. That's quite the compliment, but I have to pass the kudos along to
Mr. Lebovitz
who has renewed my faith in homemade ice cream with his bomb-proof recipes. Uh… yum!
you'll never say "plain" about vanilla again
Vanilla Ice Cream
[print recipe]
from the Perfect Scoop by David Lebovitz
1 cup whole milk
3/4 cup sugar (wups! I used 1 cup, but it still tastes GREAT!)
2 cups heavy cream
pinch of salt
1 vanilla bean, split in half lengthwise
6 large egg yolks
3/4 tsp vanilla extract
Warm the milk, sugar, 1 cup of cream, and salt in medium saucepan. Scrape seeds from the vanilla bean into the warm milk and add the bean as well. Cover and remove from the heat. Let steep at room temperature for 30 minutes. Pour the remaining cup of cream into a large bowl and set a mesh strainer on top. In a separate bowl, whisk the eggs yolks. Slowly pour the warm cream mixture into the egg yolks while whisking constantly. Scrape the mixture back into the saucepan and stir it constantly over medium heat with a heatproof spatula until mixture thickens and coats the spatula. Pour custard through strainer and stir it into the cream. Put the vanilla bean into the custard, add the vanilla extract, and stir until cool over an ice bath. Chill the mixture completely in the refrigerator. When ready to churn, remove the vanilla bean (rinse it and reserve it for another use) then freeze the mixture according to the ice cream maker's instructions.