"I went shooting this weekend," I mentioned casually.
"Shooting…" my oncologist dragged the word out waiting for me to elaborate.
"With my camera," I smiled. He smiled back, seemingly relieved that I didn't say I was popping off bears with a high-powered rifle from a helicopter because how chickenshit would THAT be?
On the long drive home Jeremy had asked me if it was a good trip. Before I could answer he corrected himself, "Was it a worthwhile trip?" Well, I think it was. I wouldn't know for sure until I got home and looked through my 500 photos. Good and fun are not words I use to describe these crazy marathon shoots. We (he) drove 1000 miles this weekend. Colorado is a big state. We covered the equivalent area of Massachusetts, Rhode Island, and Connecticut combined – but mountainous.

heading for independence pass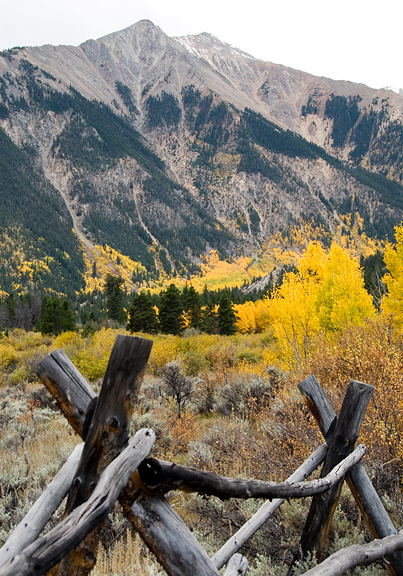 outside of aspen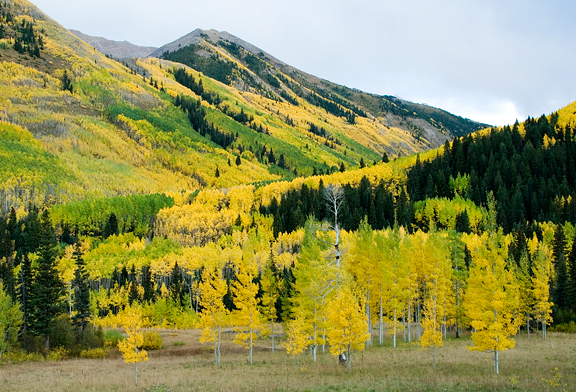 Shooting conditions were less than ideal. There was a lot of moisture in the air which made for crappy landscapes, but you have to work with what you've got. The good news is that the moisture made for fresh snow in the high peaks, which is the icing on the cake in autumn.
predawn on the maroon bells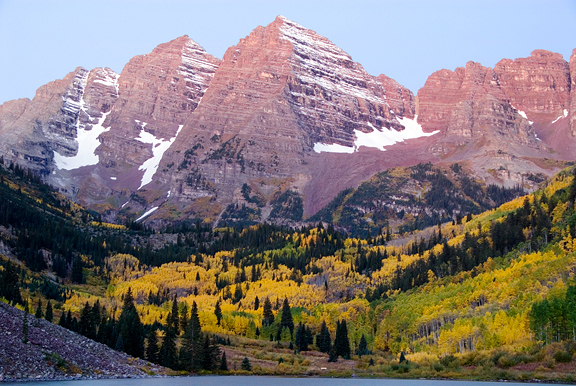 colorado's most photographed mountains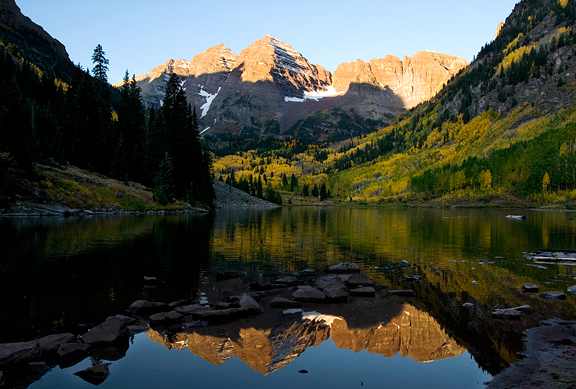 reflection in the valley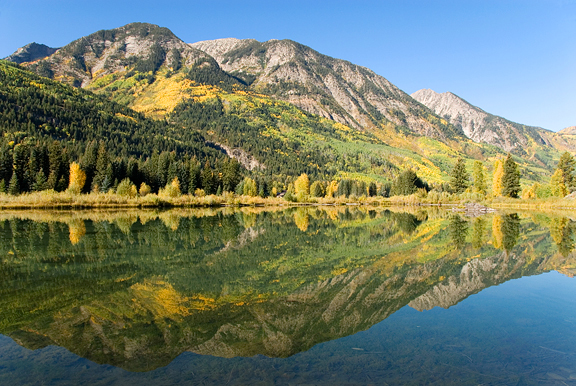 majestic aspens outside of crested butte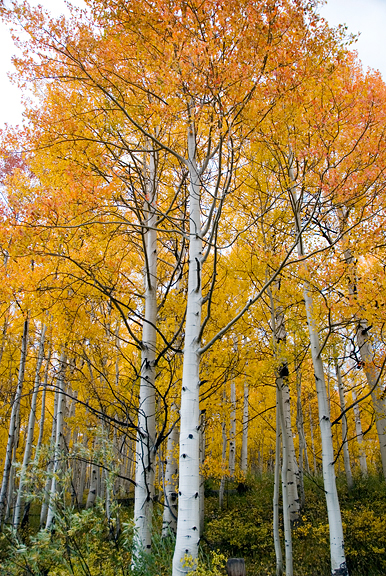 The trip really drove home how breathtakingly gorgeous Colorado is, and I only shot 25% of the beauty I experienced. There is something amazingly fresh and open about walking through a mature aspen stand. The ground is full of understory, the canopy blocks out sunlight and yet air flows freely through the forest and the leaves manage to give off a glow of their own. While I love the reds more than any color in fall, the yellows are what create that magical light, that luminosity, that stunning contrast with the patented deep blue sky of the West.
sunrise over the sneffels range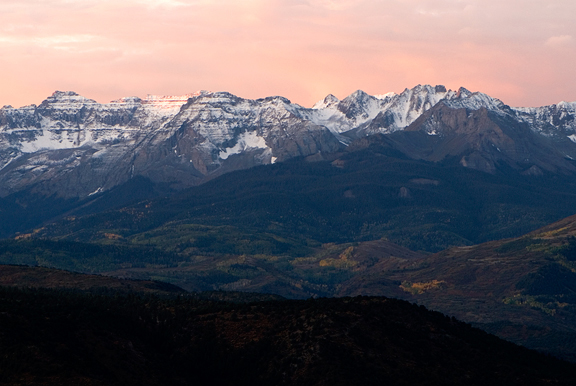 love the red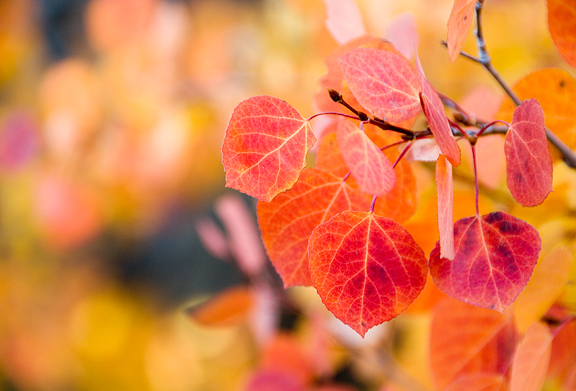 san juans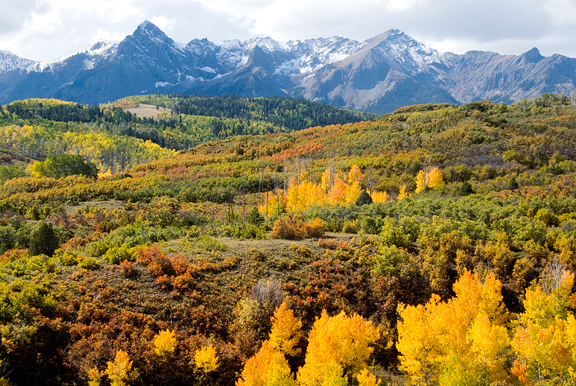 whitehouse mountain and mount ridgway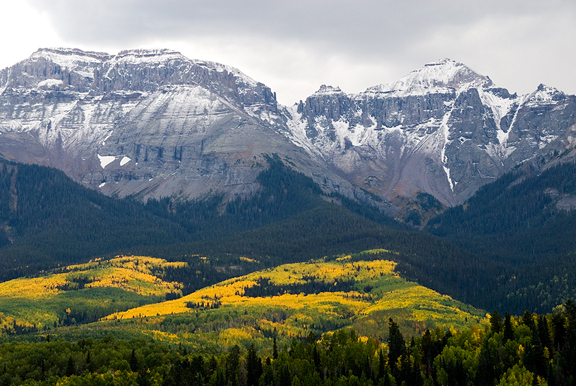 There is no recipe today. I just thought I'd share some of the photos before crashing into my pillow. I'm too tired to write anything remotely profound, funny, or insightful. You can find some more from the weekend
here
,
here
, and
here
.