Recipe: wassail
I'm in California now, wrestling with the suckiness of what hotels claim to be "wireless" connections… my ass. I can't transfer any of the photos I shot today (yet). But I need to get this post off because I'm blogging each day for NaBloWriMo! Luckily, I planned ahead and have a recipe ready.
[Edit: With the help of my remarkable guy, we have photo-age! Thanks, Jeremy!!]
at denver international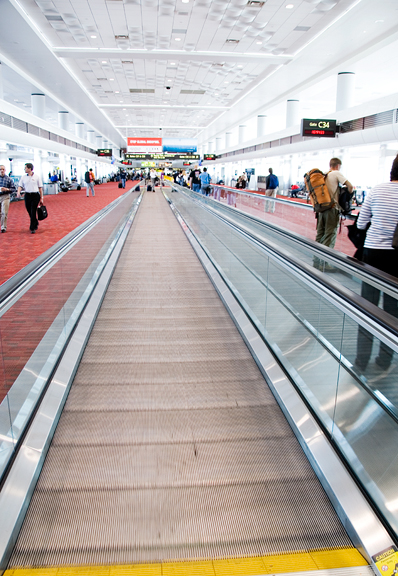 puffy clouds between colorado and california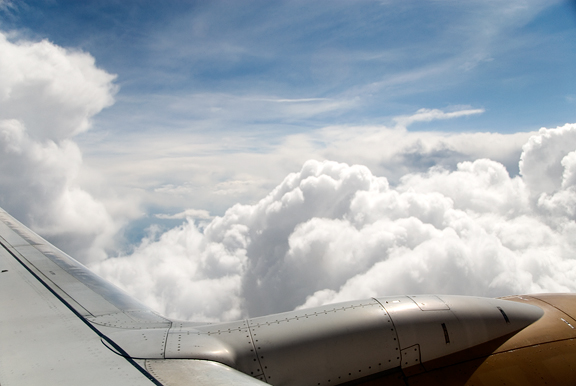 My visit with Grandma is a bit of a special one, I mean more than usual, because my mom and aunt are here too! Sort of a three generation girls' weekend, so to speak. We are celebrating Grandma's 87th birthday because she is teh cool.
the three most important women in my life today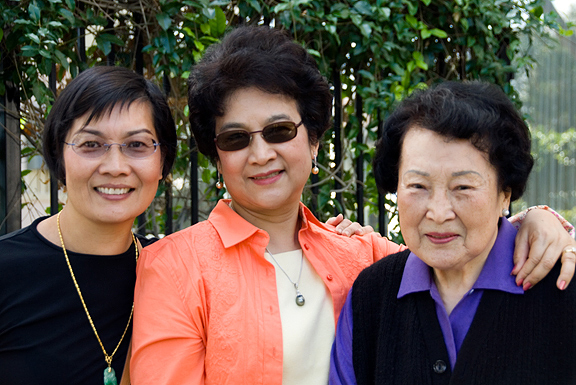 For dinner, we went to Pan Tao. I had always been there for dim sum in the past, but my mom had the salt-pepper fried pork ribs on the brain! When we walked in, they led us to a standard table for four. My mom exclaimed in Chinese, "Oh, this table won't be big enough for all the dishes we're going to order!" I laughed – just HOW much was she planning to order?! We convinced her that it wasn't humanly possible for us to finish whatever number of plates we required to cover the table – in the end we ordered 4 dishes that were phenomenally good. We still packed up leftovers.
salt-pepper fried pork ribs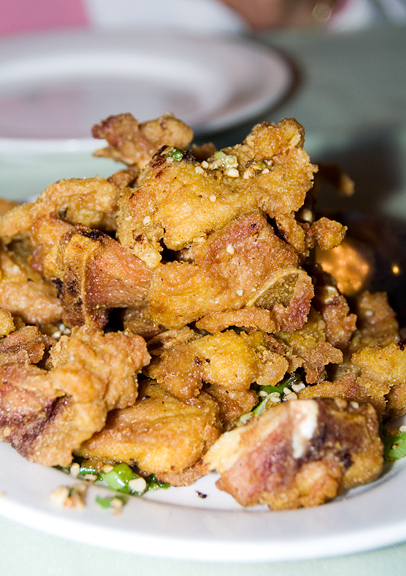 seafood and tofu clay pot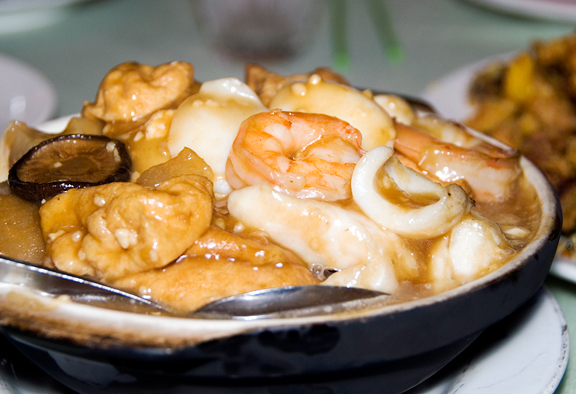 pea sprouts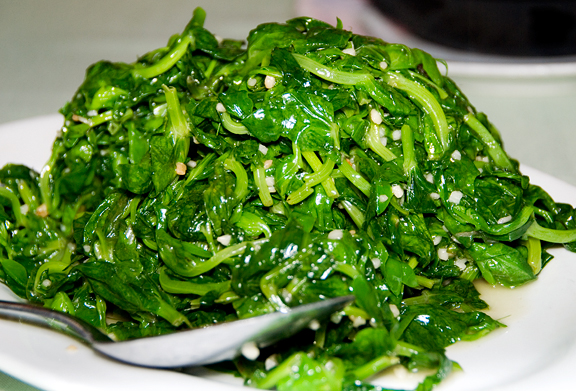 dry cooked e-mien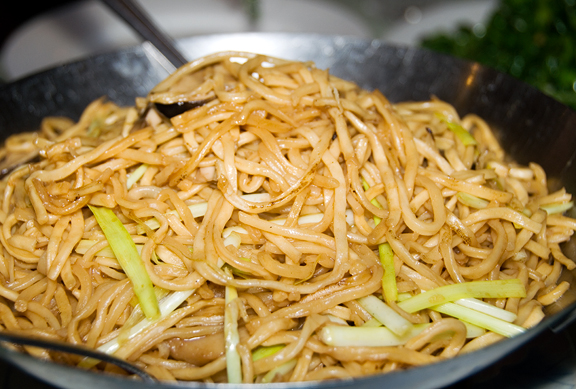 I'll get
I got those pics up eventually (damn you, weak and crappy hotel wireless!)
but for
and now you must suffer my recipe for the evening. I didn't bother bringing my external flash, so I had to use the internal flash. I am messing around with it to improve the quality… I may have found a neat solution! More on that later.
making use of delightful citrus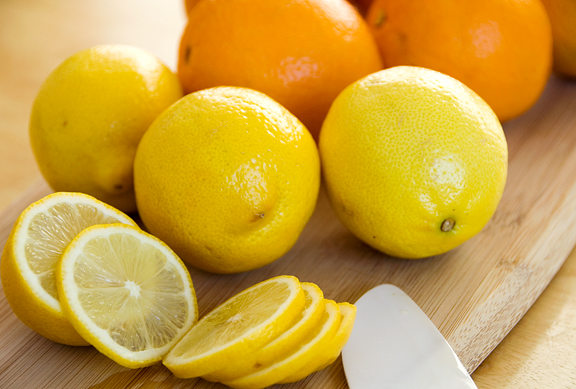 simple syrup: sugar, cinnamon, and lemon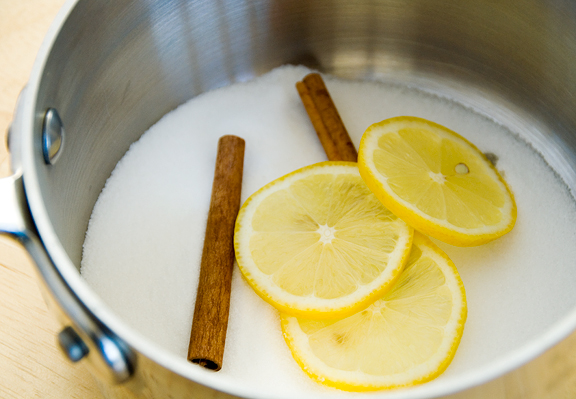 I grew up in Williamsburg, Virginia where typical summer jobs for my friends included fife and drum corps, dressing up in period clothing (i.e. dreadfully hot colonial garb), or serving fries and/or ice cream in Colonial Williamsburg to thousands of tourons. I didn't dig on the whole colonial scene. Part of being a local is acquiring massive disdain for the tourists meandering through your town. What I came to love (only after leaving for college) were some of the terrific foods that were tied to both tradition and region. Southern Virginia has an interesting intersection of Southern, Colonial, British, and just plain White Trash.
if possible, i like fresh squozen lemon and orange juice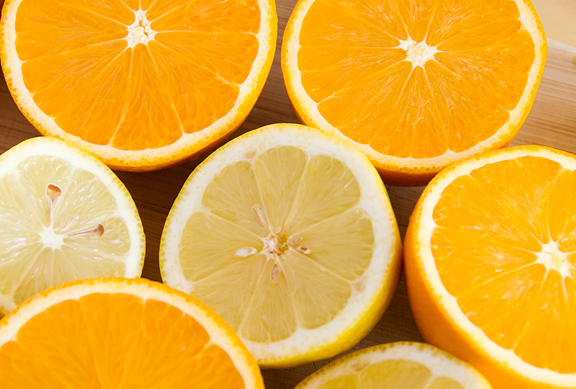 syrup is ready and smells quite heady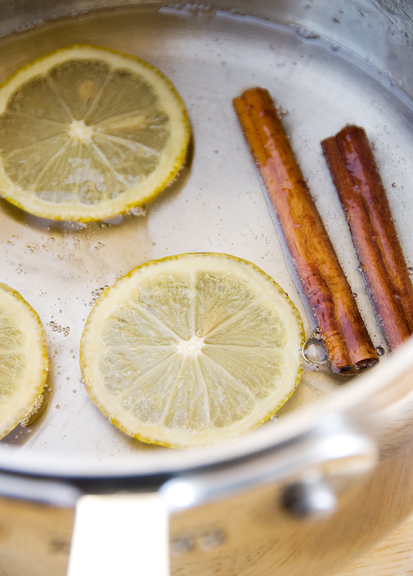 One of my favorite discoveries was wassail. My dad made this out of the Williamsburg Cookbook one chilly evening (really, it wasn't chilly by Colorado standards, but I'm sure half of Virginia thought they were going to die of the cold). I loved it for the fruity, heady flavor – or so I thought. I think I was hammered because it doesn't take much alcohol to knock a fifth grader on her ass.
i love my automatic juicer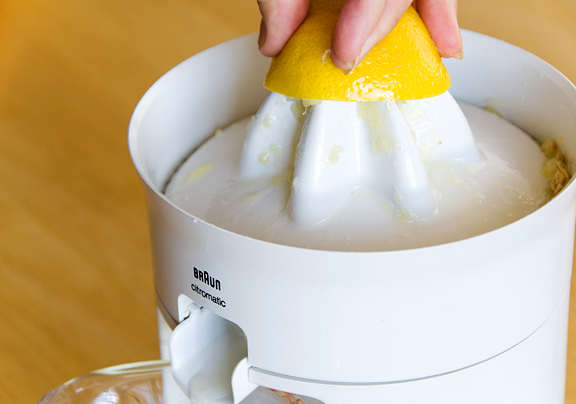 cheap and boozy red wine – woohoo!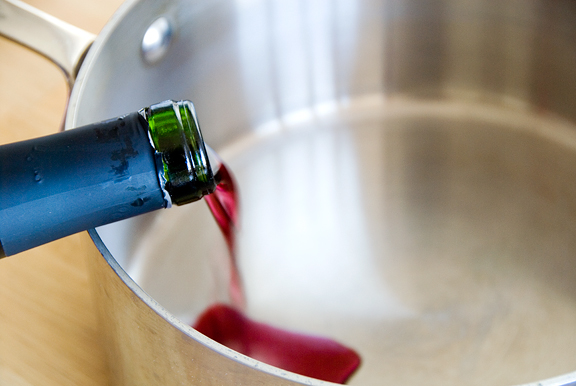 You can use canned or frozen juices if you like, but fresh orange and lemon juices taste better to me. I know some folks say you should only use a wine in cooking that you are willing to drink. I tend to go for the cheaper reds (a cab will do) like Two Buck Chuck (Charles Shaw) because you alter the wine so much in this preparation that it wouldn't really be decent to do it to a bottle of fine wine that cost a small fortune.
pouring the orange juice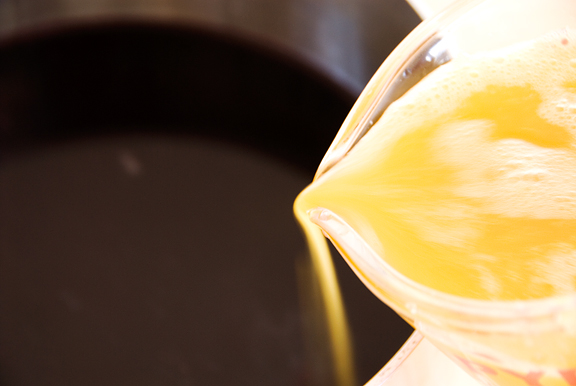 i buy small cans of pineapple juice because i hate to waste the big cans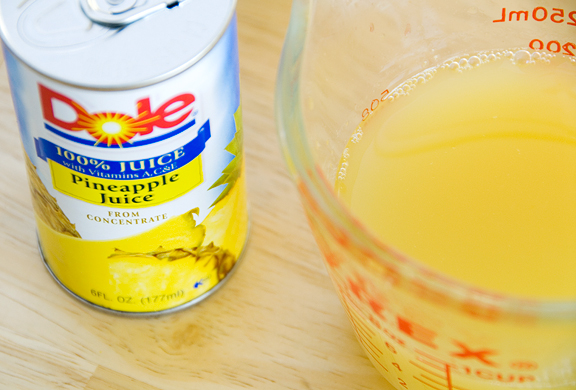 I really do love this hot, spiced wine punch despite being a total lightweight when it comes to alcohol. I make it every year to be sure that I love it. Yup. I love it. It is the perfect party drink for winter and I like to serve it to guests when entertaining. If I drink enough of it, I might even don a colonial style dress with the cute little doilie-esque hat thing and run around singing (screaming) carols to (at) my neighbors! Not really… I mean, not the dress thing – the singing is a very real possibility along with some most excellent cussing because I do that when I get liquored up. Good times!
adding syrup to the heated booziness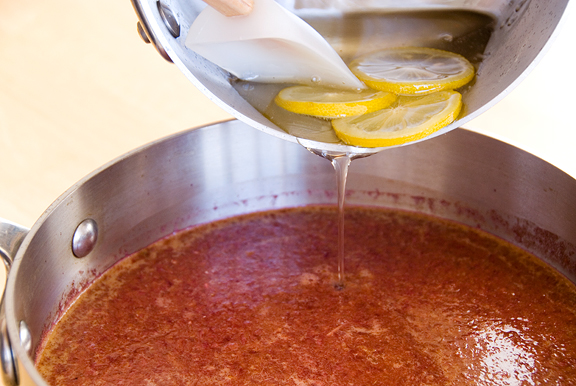 wassail! (means "be healthy", not "let's get plastered")
Wassail
[print recipe]
The Williamsburg Cookbook
1 cup sugar
4 cinnamon sticks
3 lemon slices
2 cups pineapple juice
2 cups orange juice
6 cups dry red wine
1/2 cup lemon juice
1 cup dry sherry
2 lemons, sliced
Boil the sugar, cinnamon sticks, and 3 lemon slices in 1/2 cup of water for 5 minutes and strain. Discard the cinnamon sticks and lemon slices. Heat, but do not boil the remaining ingredients. Combine with the syrup, garnish with the lemon slices, and serve hot.