Recipe: lime meltaways
It's a good thing we didn't end up settling in the Bay Area, because I would have died a long time ago from eating way too much of the incredible food here – and I'm only talking about the Chinese food. If I lived here, I'd get to sample all of the OTHER food too, just that when we're visiting Grandma, we eat what she likes, and that would be Chinese food.

passion fruit bubble milk tea, green tea slushy, passion fruit slushy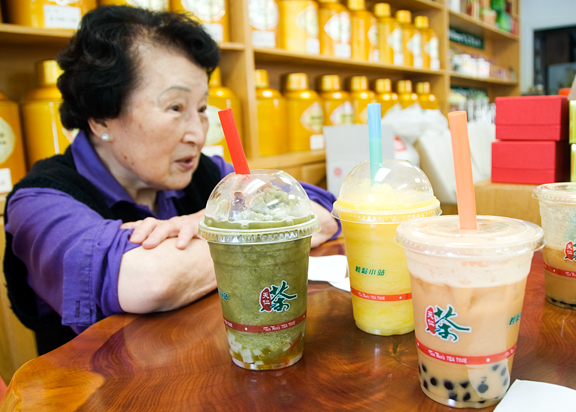 The eating, shopping, walking around marathon has come to an end and I feel exhausted! I've probably exerted a small fraction of the energy I expend on a normal day at home, but I'm wiped. The city and this culture is mentally taxing on me. I am most certainly a country mouse, or better yet – a mountain mouse. This mountain mouse will be in her mountain house by day's end tomorrow. A great time was had by all. More pics to come when I get home to my guy and my baby puppy.
beef noodle soup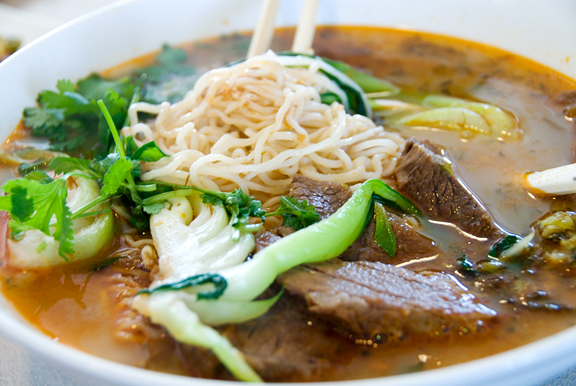 I realized last night that I had intended to include a recipe, but didn't. Sorry 'bout that, kids. I'll do right by you tonight.
I have a problem with buying bulk sometimes. I see one lemon for a dollar in the grocery store and decide to purchase a bag of 20 for $7 instead. Then I run around like crazy trying to use up my citrus before it spoils. This exact thing happened last week except it was limes and not lemons I needed to polish off.

take that, scurvy!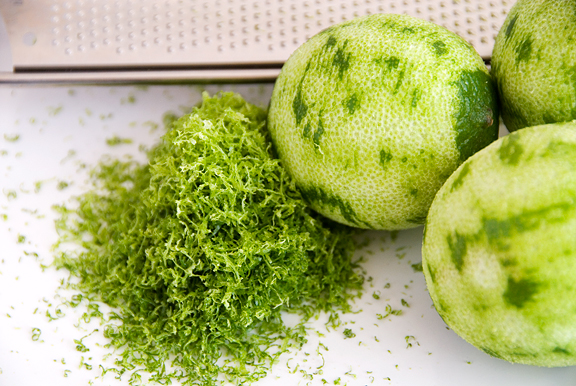 juice the limes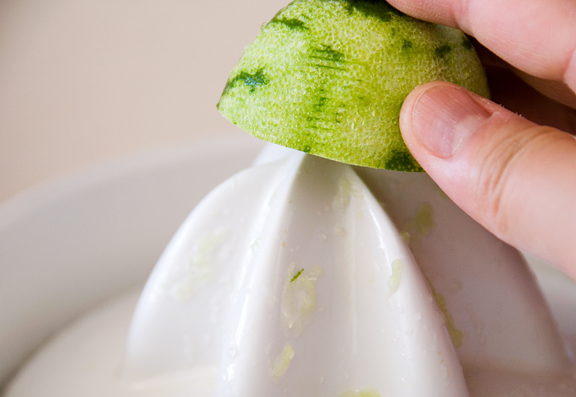 Some of the limes were already destined for other recipes, but I reserved a handful to make lime meltaways that I had spied on
Smitten Kitchen
. Remember, I am on a shortbread kick and these cookies are eggless and butterful and mmmmmmmm.
mix in the flour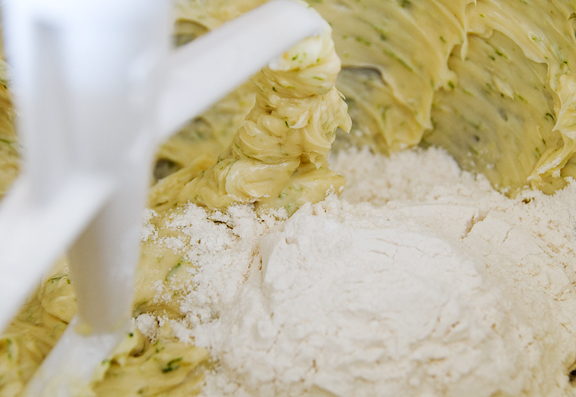 cookie dough speckled in lovely green zest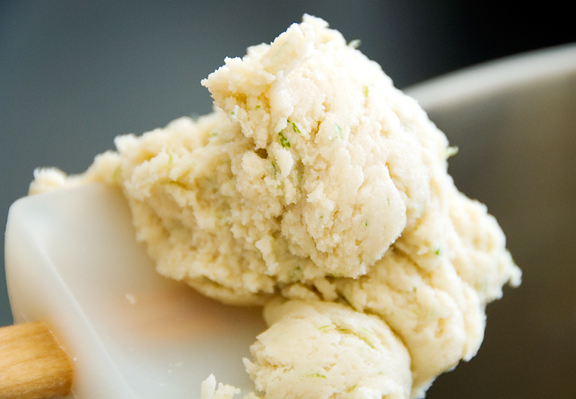 Since I had a couple of medical appointments back to back last week, I baked up a double batch of the lime meltaways. These were distributed to several folks at the radiation center, as well as packaged for my oncologist and surgeons at the medical center. The funny thing about these cookies is that they are dead giveaways. Everyone can tell if you've eaten one and where you ate it – they need only follow the trail of powdered sugar.
slicing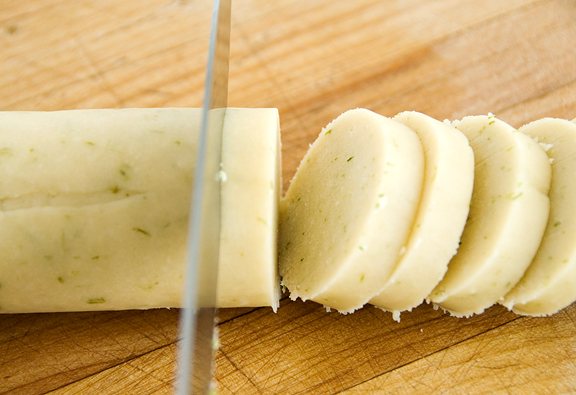 cool the cookies for just a few minutes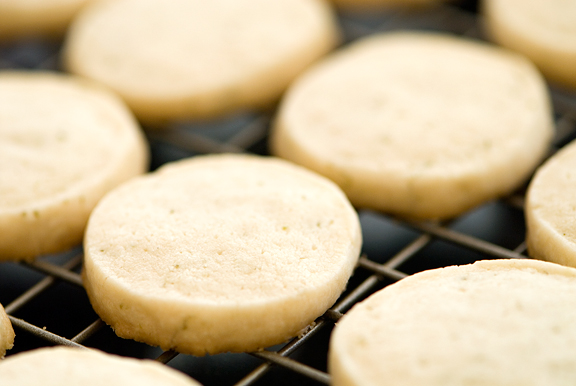 The beauty of these babies is how you can prepare the dough ahead of time and bake as needed. People, you NEED these cookies. I like the tart, sweet, light, crispy, buttery, and meltaway all at once. A great alternative for folks who aren't big chocolate fiends or folks who love citrus. Let us rejoice and thank our lucky stars for
Deb
, whom I love with all of my baking equipment and expensive ingredients. Take care when tossing the cookies in the powdered sugar (toss your cookies?!) because overzealous tossing can lead to casualties which must be summarily eaten so as not to freak out the other cookies in the bag. You get my meaning…
shake shake shake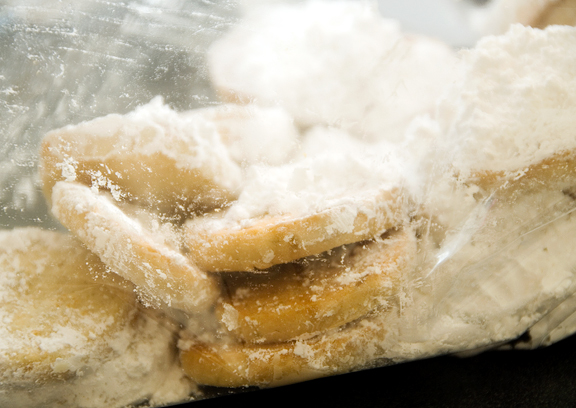 mmmmmmmmmm
Lime Meltaways
[print recipe]
slightly modified from Smitten Kitchen
12 tbsps unsalted butter, room temperature
1 cup confectioners' sugar
2 limes, grated zest of
2 tbsps lime juice, freshly squozen (I like to use 3)
1 tbsp vanilla extract
1 3/4 cups + 2 tbsps all-purpose flour
2 tbsps cornstarch
1/4 tsp salt
With balloon whisk (oops, I used the paddle) of a stand mixer, cream butter and 1/3 cup sugar together until fluffy. Add lime zest, juice, and vanilla; whip until fluffy. In a medium bowl, whisk together flour, cornstarch, and salt. Add to butter mixture, and beat on low speed until combined. Roll the dough into two 1 1/4-inch-diameter logs. I held a sheet of parchment on opposite ends, cradling the dough in the middle and rolled it about until it was loggish. Wrap in plastic wrap. Chill at least 1 hour. Heat oven to 350°F. Place remaining 2/3 cup sugar in a resealable plastic bag. Remove dough from refrigerator and slice into 1/4-inch-thick rounds. Place rounds on baking sheets, spaced 1 inch apart. Bake cookies until barely golden, about 15 minutes. Transfer cookies to a wire rack to cool slightly, just three or four minutes. While still warm, place cookies in the sugar-filled bag; toss to coat. Bake or freeze remaining dough. Store baked cookies in an airtight container for up to 2 weeks. Frozen dough can keep up to 2 months. Makes 4 dozen.