I heard winds roaring about outside the house this morning. I rolled over on my side and thought nothing much of it since winds are not uncommon for our part of Colorado… until I remembered that I was in a different part of Colorado, in my ILs' house. I muttered to Jeremy that we must have brought the winds with us from Ned.

quilting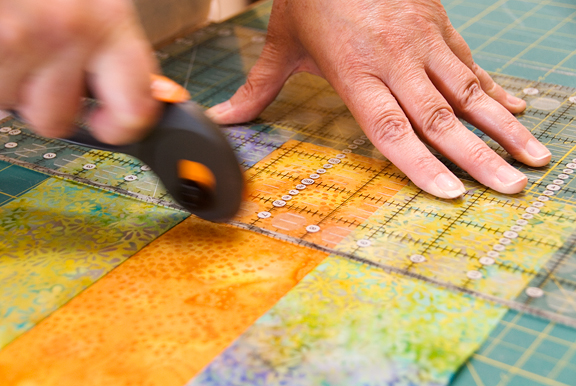 We had rain and hail and winds all day, but there was a lot going on. Jeremy installed and set up a wireless network for his folks. Mom and I worked on a quilt together. Dan made mochacchinos. Jeremy, Dan, and Dad took turns beating each other up in Wii Boxing. The dogs ran around like crazy animals having a blast.
all eyes on the treats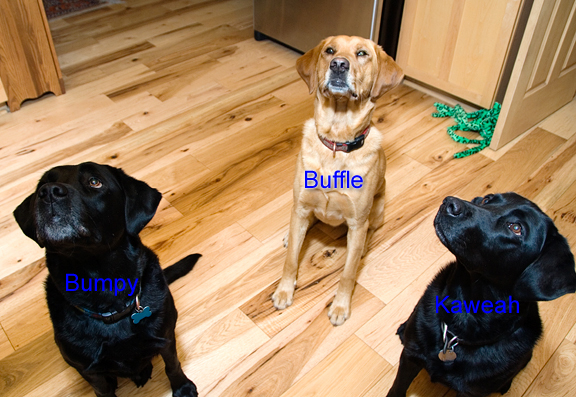 When I say Mom and I worked on a quilt together, what really happened is Mom taught me to quilt and now I have one almost completed. Actually, she taught me to make flannel rag quilts years ago, but I never got around to the real quilts until this visit. She is a master quilter. The woman has an uncanny eye for colors and patterns – she's brilliant. And you should see her quilting room and fabric stash. Wow.
the professional makes mochaccinos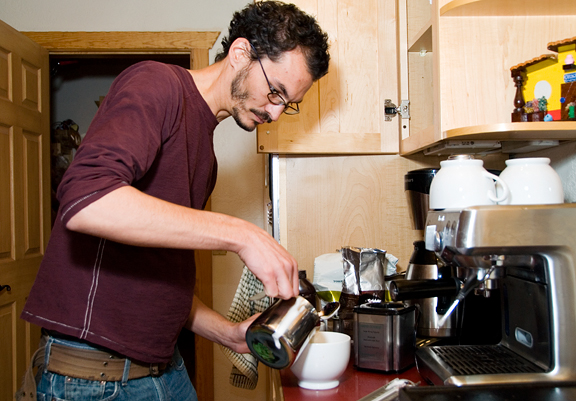 Everyone hopped into the car and went to town for a terrific dinner at the Alley House. Jeremy's brother is a hoot and it was sweet of him to come up and visit the same weekend.
Well, my time is up and I need to post before the blog turns into a pumpkin. I haven't had much time for writing as I've been busy Doing Stuff. That's good.