The first time I tried to arrange to meet with Manisha and Kitt for lunch, I asked for suggestions or preferences. Manisha immediately ruled out most of the Indian restaurants in Boulder. I chuckled to myself over that because I would have done the same regarding any of the Chinese restaurants in Boulder. I never doubted for a second that the woman knows her Indian food and today was proof of exactly that.

when i walked in, shalan was heating up malaysian parathas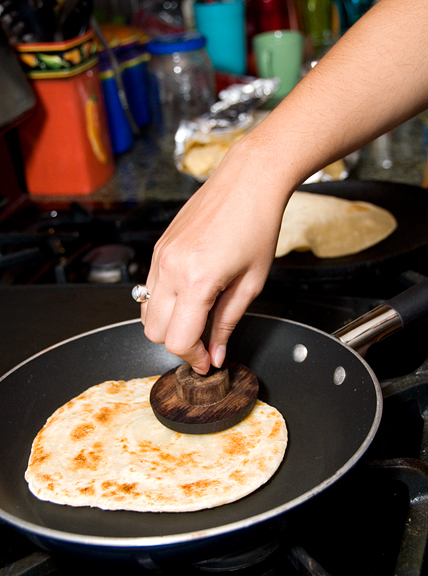 Manisha graciously invited me and several others over to her house for a lunch of phenomenal food today. While I love to eat Indian food, I know almost nothing about it. I heard so many unfamiliar words (all foods!) that I begged Manisha to please email me the menu – which she did this evening. What a sweetheart.
butter chicken (chicken makhani or murg makhani)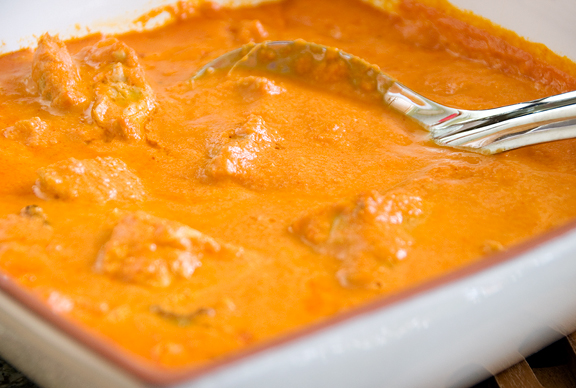 gosht (lamb) banjara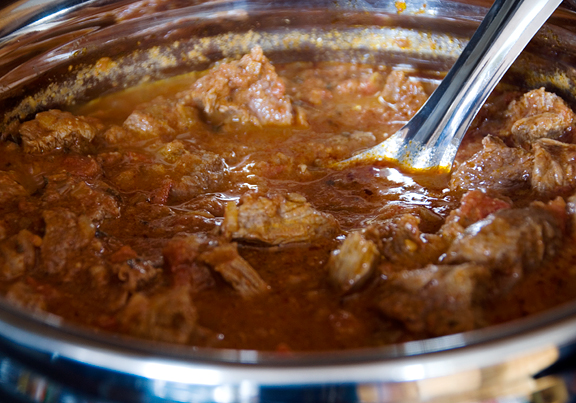 Her friends were a lively and fascinating bunch. I didn't feel so bad pigging out on the amazing spread of food because everyone else did too – it was SO GOOD. Bummer that Kitt had to babysit a tree cutting or else she would have joined us.
sitting down to our first helpings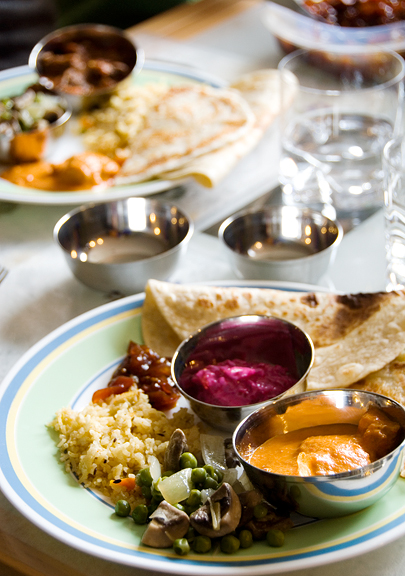 completely decadent coconut burfi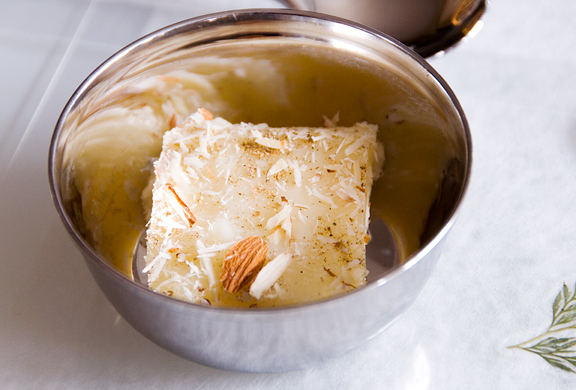 I tried my best to sample some of everything, but I really think I missed out on the pickled green mangoes! Dang… Would you like to know what all was on the menu?

butter chicken (chicken makhani or murg makhani)
gosht (lamb) banjara
beet raita
mushrooms and peas
pulao (spiced rice with veggies)
Malaysian parathas
roti or chapati
pickled limes
tomato and chili chutney (from shalan)
coconut burfi
pumpkin cake and ice cream

Oh man, that was a lot of food. That was a lot of fantastic Indian food! But I had to be off to run errands and make more medical appointments. In the evening, Jeremy and I met up on Pearl Street because we got a call from two dear friends who were in town from Seattle. We took them to one of our favorite places in Boulder for dinner.
jax seafood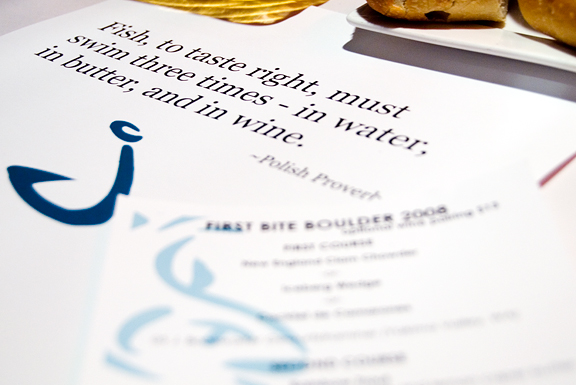 It also happens to be
First Bite Boulder
this week. It is an event to highlight the great dining establishments around town. Several restaurants participate and offer a prix fixe menu: 3 courses for $26. Great deal. It's getting late, so I'll just show you the rundown of some of the dishes…
clam chowder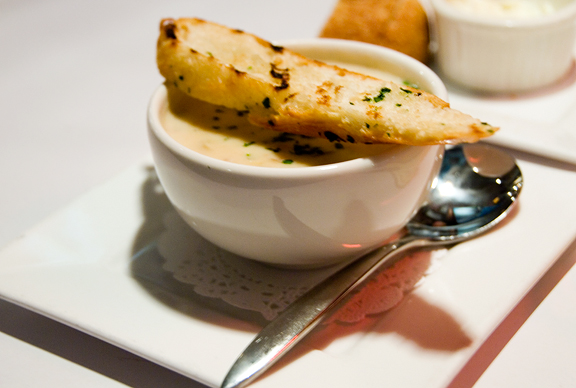 jeremy ordered the seared tombo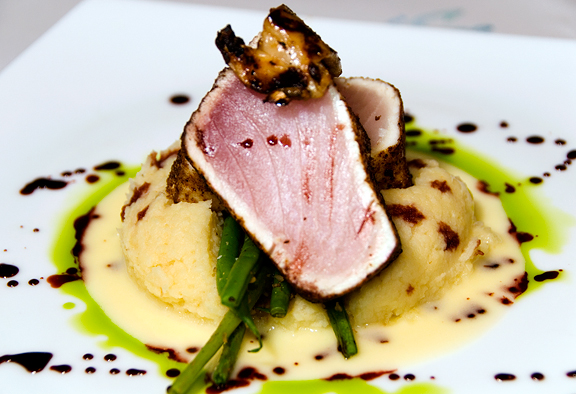 my blackened catfish which i barely put a dent in (manisha's fault!)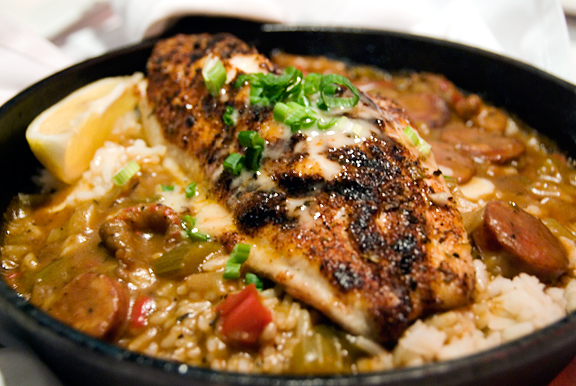 key lime pie surrounded by bonny doon framboise, port, and muscat