Recipe: macadamia nut and chocolate chip blondies
Before I began blogging, the only Crazy emails I received were from people I knew. And because I knew them, I could usually understand the Crazy in their emails (I don't mean understanding why they were headcases, but just that it made sense to see Crazy in their correspondences). Now, with a public blog, I get lots of Crazy from people I don't know. That makes it harder to determine if the sender is Crazy, Stupid, or just a Jackass. Thankfully, the majority of the emails that pop up in my in-box from strangers are really very nice. So thank you (you, as in the emotionally stable and well-mannered yous) for being so sweet and polite and funny and for not being a nutjob.

not so nutty: after the big dump, it was a bluebird day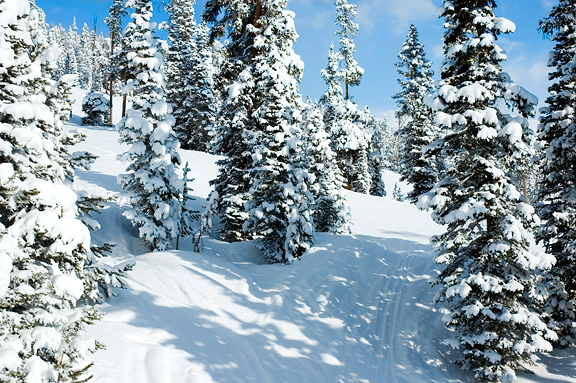 april skiing – get it while it's good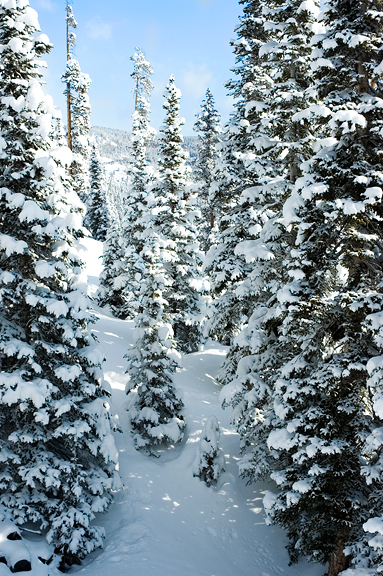 Sometimes I wish I didn't have a local's mentality. We skied up the powder on Saturday and then woke up Sunday morning debating whether or not to ski. There was only 1.5 inches of fresh (snow) overnight. Should we go? Is it worth our time? Won't be as good as yesterday. Yesterday was soooo good. I'm sure it won't be that bad… Well, it was freaking awesome. Not as awesome as 10 inches of pow, but pretty spanking. Add to that the calm winds (a rarity for our area) and you really cannot ask for much more. At home, we had a late lunch which I'll have to blog about next week (the words New Magic Awesome Sauce should stir some curiosity). Spring skiing, I thought staring into the lovely flowers Nichole had brought me on Friday. Good stuff. Here we are straddling two seasons again and I love it.
daffodils inside, snow outside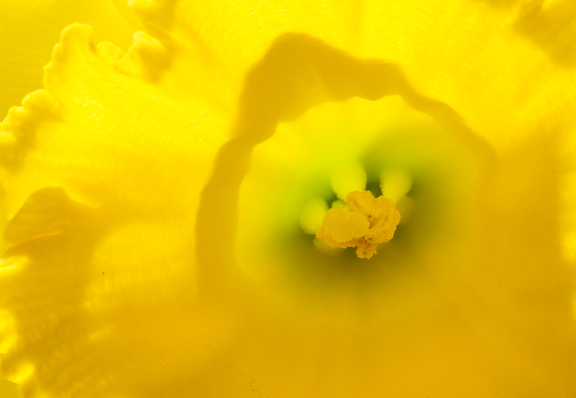 Did you know that macadamia nuts are poisonous for dogs? I learned that a while back at the Cornell Vet School when Kaweah was a chunky little puppy. There's a long list of things that dogs shouldn't eat including grapes and chocolate. I usually don't have to worry about people feeding Kaweah when I ask them not to, but my dad is another story. He *loves* animals. That doesn't mean he should be entrusted with their safety though… My dad's favorite things to do when he visits me are: 1) cook and 2) feed Kaweah. He's almost like a little kid around her, delighting in the shake, the high-five, the sit, the lie down, the circle, the square – her whole repertoire of tricks. And of course, she follows him around from the moment he enters the house. I can always tell when he's feeding her because I'll hear her jaws catch something in the air and then Dad will chuckle and then Mom will scold Dad.
toasted macadamia nuts
Well, my dad loves to snack on nuts. I don't snack on nuts, but I bake with them all the time. Still, when my parents visit they will somehow purchase a large jar or canister of nuts and munch on those throughout the visit. Dad is always willing to let Kaweah partake in the fun, but I've had to warn him about feeding her certain things – like macadamia nuts. Whenever I pull out a bag or open a jar of nuts, she comes running into the kitchen with a hopeful look and I immediately think of my dad, giggling while pretending to "drop" a peanut in the attentive dog's direction. It was no different this time when I made some mac nut blondies for the stitch-n-bitch last Friday.
brown sugar and unmelted butter
I've made a similar blondie recipe in the past with
pistachios and rice crispies cereal
which was adapted from a recipe on
Smitten Kitchen
. I swear so many goto recipes come from
Deb
. [She seriously rocks the food, you know.] When I set out to make blondies a few months ago, I didn't have pistachios on hand (well, I did, but I was saving them for
pistachio macarons
) so I grabbed some mac nuts instead. The recipe is incredibly versatile. As is the usual case, I was making three recipes at once, so I overlooked the "melted butter" part of the instructions and chucked softened butter into the mixing bowl instead.
mixing the dough
Turned out to be better than the previous batches! Perhaps it is my elevation? Sort of like how people always blame strange phenomena on sunspots, except the strange phenomena would be my baking and the sunspots – my elevation. The blondies were so munchably good. I don't normally want to eat the things I bake, but I kept walking past and grabbing another bar, realizing after the second that it was time to pack them up and ship them out. It's a simple trick, really – lose weight by giving away your baked goods and as a bonus benefit, your friends get fatter and so you look relatively thinner to boot. Ha ha ha. Since this discovery borne of laziness, I have made a dozen batches of these mac nut blondies and people are apeshit about them.
spread the thick dough into the pan
In the process of making these blondies over and over, I determined that my oven is 50 degrees off. Damn it. I bought a second oven thermometer to give me three data points and yes, fiddy degrees. Sheesh. Add to that the
sunspots
elevation and I'm wondering if some of my recent disasters (which I don't blog about to save you from the horror and excessive cussing) are now explained? Or maybe it's just me… I tend to like my blondies baked and not too raw. That's because I don't eat cookie dough. Plenty of people DO like cookie dough, so underbaking isn't usually a problem for eating, just for inverting. I found that if the blondies are underbaked for that cookie dough enjoyment, then it helps me at least, to line the bottom of the pan with parchment paper (buttered below and on top). Otherwise I tend to get Australia-shaped underbaked blondie guts stuck to the middle of the pan. And Kaweah? She hangs around the kitchen while I make these, but she gets a carrot – and she's plenty happy with that.
rico rico!
Macadamia Nut Chocolate Chip Blondies
[print recipe]
modified from Blondies on Smitten Kitchen by Deb
1/2 cup butter, room temperature
1 cup brown sugar (edit: or for more butterscotchy taste, do 1/2 cup light brown and 1/2 cup dark brown)
1 large egg (1.5 @ 8500 ft.)
1 tsp vanilla
1 cup flour (1 1/4 cups @ 8500 ft.)
1/8 tsp salt
1 cup macadamia nuts, toasted
1 cup chocolate chips
(edit: flaked sea salt for sprinkling)
Butter an 8×8-inch pan (or 9×13-inch for a double batch), line with parchment and butter the parchment. Mix the softened butter with brown sugar(s) and beat until smooth. Beat in the egg and then the vanilla. Stir in flour and salt. Mix in the macadamia nuts and chocolate chips. Pour into baking pan. Sprinkle a little (not too much!) flaked sea salt over the dough. Bake at 350°F 20-25 minutes (40 minutes for a double batch and I baked mine for 28 minutes in the single batch), or until set in the middle. Cool on rack before cutting.