Recipe: mojitos
I thought we had escaped this year. We didn't have a single hummingbird crash and burn on our deck (that we knew of) this spring. The frequency of accidents goes way up in May/June, but this year was accident-free… Then this week, we had 2 hummingbirds brain themselves on our windows within a 24 hour span. I hate to say this, but I am now rather practiced at reviving little birds – especially the hummingbirds. Yesterday's hummingbird was the tiniest and worst off to date. I honestly didn't think he'd make it.

not feeling so good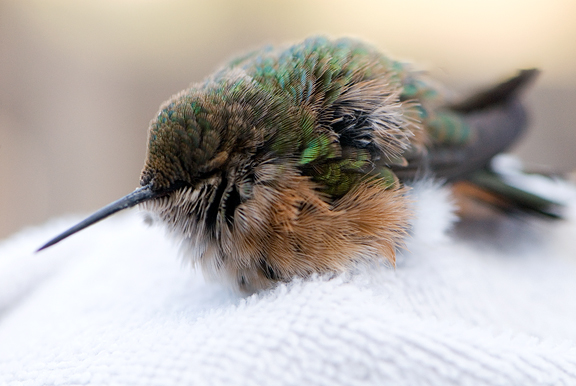 This little guy didn't show many of the signs the other hummingbirds exhibit as they begin to recover. Usually they open their eyes after a little bit, start to open their beaks and taste the air with their tongues, sort their wings, look around. This guy just breathed rapidly with eyes shut and feathers in disarray for an hour. I mixed some sugar water (ratio: 1 part sugar to 4 parts water – and for the love of all that is good and sensible, DON'T feed them Splenda or any other fake sugar – hummingbirds need the real deal!) and held it up so his beak would dip into it. Ten minutes went by and nothing. Then I saw the feathers on his throat vibrate and noticed he was drinking! A few minutes after that he opened his eyes and watched me as he drank. Without any warning, he slowly levitated above the deck and zipped off to a nearby tree where he flitted from one branch to another until he flew away. Kinda made my heart fly too.
Now it is full steam ahead! Phases 2 and 3 of the upgrade will be complete this week. If I weren't so busy, I'd be giddy.

i named them butter and sugar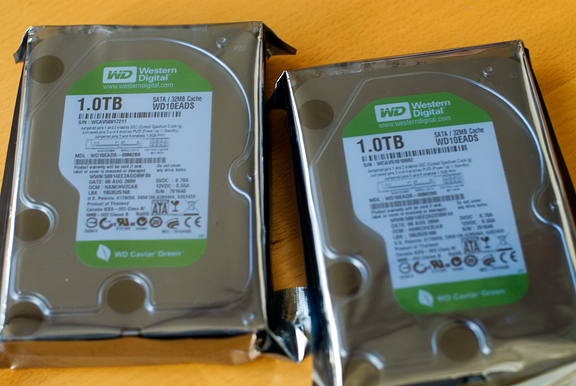 huge ass L-plate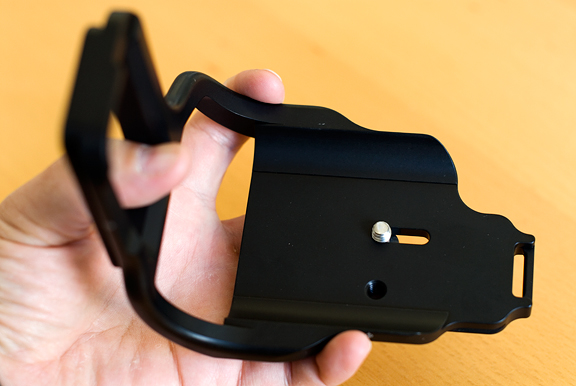 When last I hosted a stitch-n-bitch,
Kitt
offered to bring up mojito fixins. I had my first mojito just a few months ago and I'm not much of a boozer, but it sounds like the perfect summer cocktail to enjoy with friends, doesn't it? Sure! Kitt's mojitos were a total hit. I was so distracted hostessing that I completely forgot to actually try one. So when we had friends over this week, I hit Kitt up for her awesome recipe, which she ever so sweetly emailed to me.
basic greens: mint and lime
As you can probably guess, fresh is best. Use fresh mint, use fresh squozen lime juice. I've seen some mojito recipes that call for adding sugar, but I'm not a fan of grainy sugar in my drinks. Kitt's recipe uses simple syrup which is easy to whip up ahead of time. It's just a one to one ratio of sugar to water (8 oz. sugar to 8 oz. water by weight). While the syrup is hot, dump a few sprigs of mint in to infuse for a few minutes, then remove and let everything cool.
steep the mint
The cocktail is really to taste, so the measurements are merely guidelines. Squeeze the juice of half a lime into the glass. I use a juicer which does a great job of getting the most out of citrus, so if you have a reamer, you may want to use the whole lime. Pour in some simple syrup and toss a bunch of mint leaves into a glass. Then muddle.
tart, green, wonderful
muddle
What is muddling and what is a muddler? The point of muddling is to bruise the mint and get that flavor mixed in with the liquids. I don't have an official muddler. I don't even know what that instrument looks like, but I was told that my Chinese rolling pin (the one I use to roll
potsticker wrappers
and
scallion pancakes
) was a good muddler. Add rum to your liking and then top with ice and soda water.
fizzy, refreshing
Give the drink a little stir and prop a lime wedge (technically a wedge is 1/6th of a whole lime – a bunch of dorks including myself looked this up) on the glass. Fantastic!
so nice to kick back with one of these
Kitt's Mojito
[print recipe]
courtesy of Kitt
1/2 lime, juice of to taste
2 oz. (1/4 cup) minty simple syrup, to taste
bunch of mint leaves
ice
1-2 oz. white rum, to taste
club soda or sparkling water
lime wedge, for garnish
minty simple syrup
8 oz. sugar
8 oz. water
2 sprigs of fresh mint
Minty simple syrup: Make ahead of time. Combine sugar and water in a small saucepan and set over medium high heat. Stir until sugar is dissolved. Increase heat to high and let boil for a few minutes. Remove from heat and toss in the mint. Let steep for a few minutes (or until the syrup is minty enough for you). Remove the mint and let the syrup cool (can be stored in a glass jar, sealed, and refrigerated until ready to use).
In a 12-ounce glass, combine lime juice, minty simple syrup, and a bunch of mint leaves. Muddle the leaves so they are bruised (not necessary to shred them). Fill the glass with ice and pour in rum (to taste). Top the rest of the glass with club soda or sparkling water and garnish with a lime wedge. Makes 1 mojito.