NaBloWriMo day 18.
Believe it or not, even though today was our first day after the Eat on $30 challenge, we didn't eat a bite until 2 pm because we were so busy prepping food and cleaning the house for our party tonight. We ate… leftovers from our week. Here's what we had at the end of the challenge: a lot of brown sugar, a lot of white sugar, nutmeg, cinnamon, star anise, a cup of milk, a cup of beef stew, two scallion pancakes, and a cup of fried rice. We had the rice and stew for lunch today.
My head hurts from all of the wine and the laughter tonight. So let's get on with the menu and the pictures and let's call it Good. Originally we had invited about 20 friends, but when several were already committed to other engagements, it whittled down to 6 guests plus the two of us. Instead of a giant finger food/appetizer party, I could accommodate a sit down dinner and really go all out.

spinach-feta phyllo triangles, mix of greek olives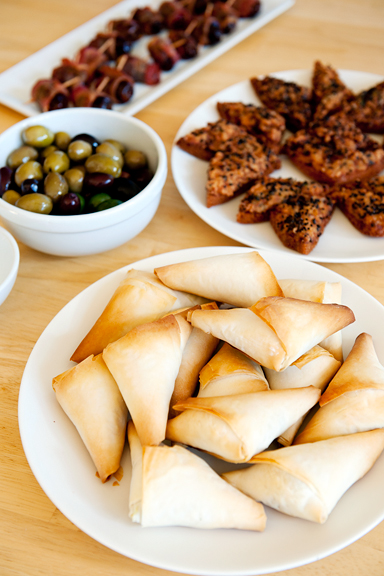 bacon-wrapped dates, shrimp toasts
lentil soup, goat cheese stuffed squash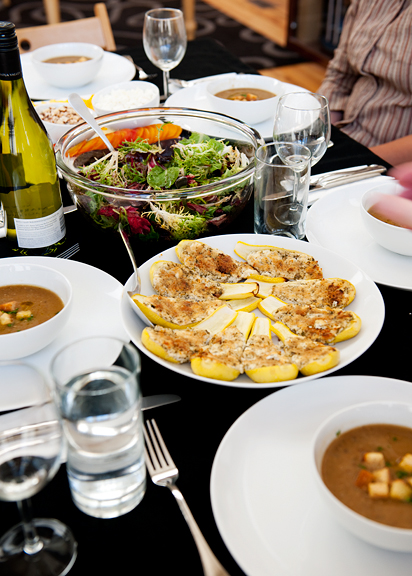 green salad with oranges, goat cheese, hazelnuts, and beets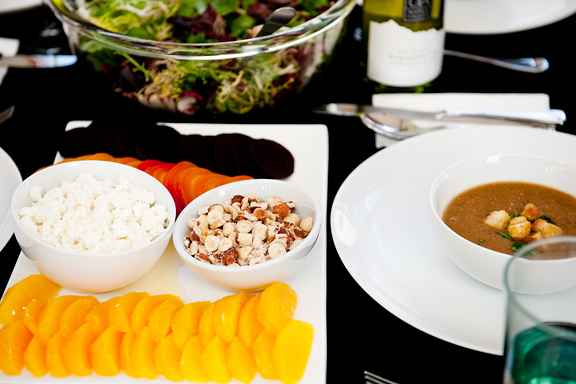 sitting down to dinner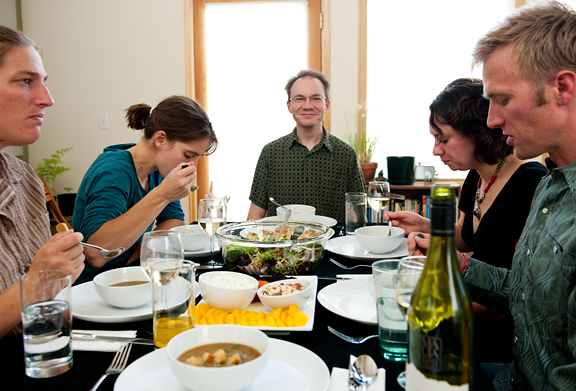 pan-seared scallop on roasted parsnip purée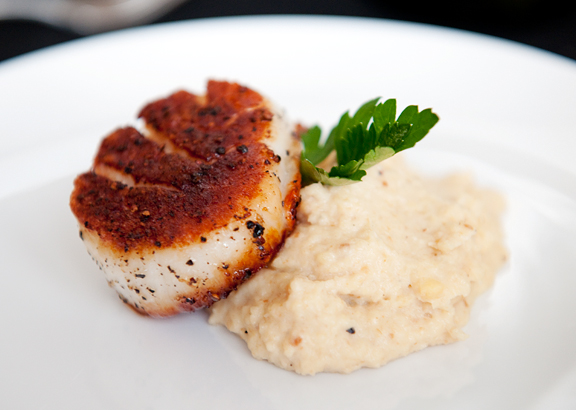 lobster vol-au-vent (not pictured: crab mac & cheese)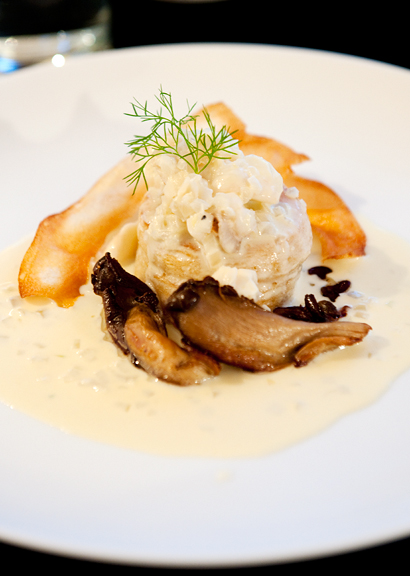 tiramisu, raspberry bakewell tart, lychee panna cotta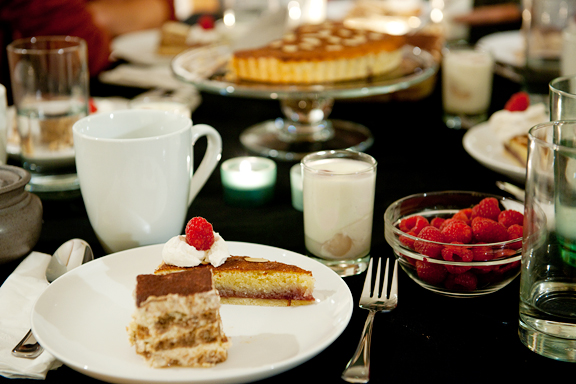 winding down with dessert, but the conversation kept on going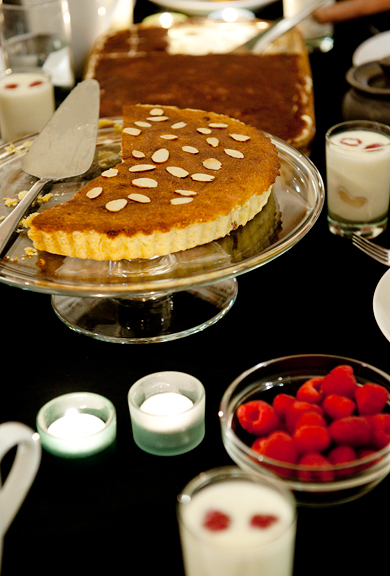 We served Gewürztraminer with the appetizers that had an amazing flavor of lychee. Sauvignon blanc paired with our salad, soup, and the squash. Then everyone took a break and got up to walk around while Jeremy cleared dishes and helped me plate the next course – pan-seared scallops. That was served along with a Chablis – one of my favorites. Then with the crab mac and the lobster vols-au-vent, we had a bright and clean French Chardonnay. Jeremy took care of offering up tea or coffee with dessert(s) to round out the marathon meal. A lovely time was had by all. Once again, I'm pooped.
Let's talk again tomorrow, yes? Sure thing.