Recipe: lemon tart
Some bloggers actually post what they make that very day. I stopped doing that a long time ago because if I posted recipes I made in the same day then you would see two or three posts all crammed together and then a few weeks of nada. Did you think all of this was spontaneous rambling (okay, that part is mostly spontaneous), cooking, shooting, and posting? I'm not that inspired or patient. There is a lot of planning and organization that goes into this food blog otherwise I'd have thrown my computer across the room by now… several times. I feel better when I have a stash of a couple dozen recipes ready to go instead of one recipe that languished about because I didn't really like it or the photographs were half-assed. I spent the week catching up on archives and so much other work. It was rather productive thanks to a lack of good snow, because I would have been tempted to rip it up on the slopes, fo' shiz. I've even begun crazy cleaning around the house which I suppose might be Spring Cleaning two months early?

and that's about all we got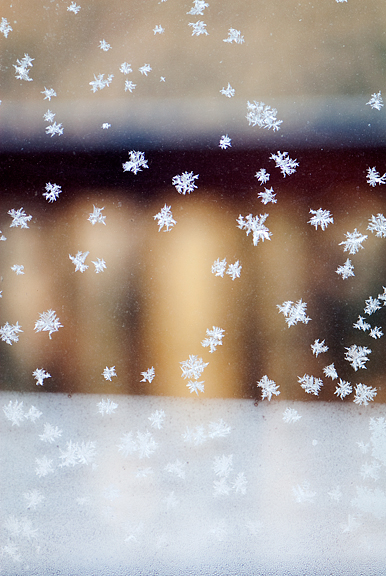 actually, it's pretty spankin' cool to see up close!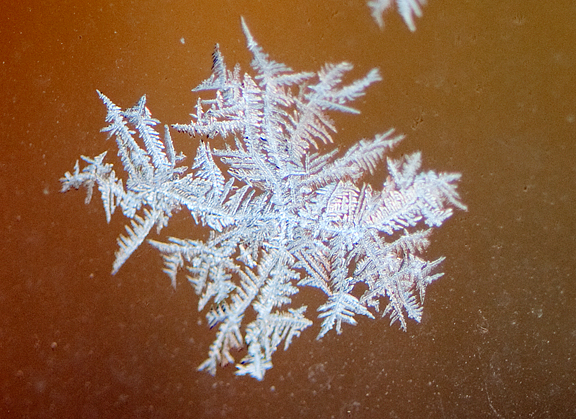 There are times when I have to be in a mood to cook and shoot. Shooting a recipe for me doubles or even triples the amount of time it would take me to make it otherwise. That is just insanity. I think pastries are probably the most profanity-inducing recipes to shoot because you use your hands, they get really messy, and there's this camera… I wash my hands so much while I'm shooting process steps that the backs feel like sandpaper. So you can imagine how wonderful it is after all of that trouble when you take a bite of the final product and it is
fan-freaking-tastic
.
meyer lemons
yes, butter in the pastry dough
I'm a fruity person more than a chocolaty person which means I will choose fruit over chocolate most of the time. Fruit makes me feel refreshed and happy. Chocolate makes me feel tired and heavy. But most people I know would pick chocolate over fruit. Maybe they'd change their mind if they tried this lemon tart?
cutting the butter into the flour
ready to chill
I really know very little about pie doughs, pastry crusts, and all of those sugary, fatty, wonderful things that hold beautiful pastries together. I follow the recipe and then make a note if I like it or not. While I made this pastry dough, I figured it might be similar to a pie crust.
roll out the dough
line the tart pan with the dough (leave more overhang than this)
Because I am such a fan of lemons and because I love a good lemon tart, I doubled this recipe against my better judgment. That means if the recipe was a FAIL, it was going to be a MAJOR FAIL times two. It's not that I had faith in the recipe or my skills so much as I wanted to make a big tart and little tartelettes.
line the crust with foil and weigh down with dried beans
grate lemon zest
The dough shrinks during baking, more than I thought it would – so I do advise you to follow the instructions in the recipe rather than the instructions in my head and leave some overhang. The tart came out beautifully, but I would not have minded just a tad more volume of the filling had the sides been a little higher.
start the lemon curd
stir in the butter
Since the curd recipe was also doubled, I wasn't sure how it would behave. I whisked and stirred and scraped for 8 minutes and it was as drippy as water. I whisked and stirred and scraped for 16 minutes and it was still as drippy as water. Then around 18 minutes the magical thing happened and the curd became thick and smooth like lemon velvet.
stir in that fragrant lemon zest
pour into the tart shell
The curd was thick enough that it had a sufficient surface tension so I could slightly overfill my shallow tart shell without the curd spilling over everywhere. During the baking process, I observed the tarts carefully to see if the curd would bubble over in a disastrous mess. They did not. In fact, the tart filling was incredibly well behaved.
finishing touches
lemon tartelettes
When the tarts had cooled, I brushed strained apricot preserves over the tops. You can't really taste the flavor of the preserves and Jeremy can attest to that since he and apricots have a somewhat icy relationship. When I tried the first bite I was surprised at how flaky and light the pastry crust was. It is really lovely – delightful. While I enjoy really tart desserts, this one is not caustic at all. It's a smooth, sweet, and bright dessert that feels light and refreshing on the tongue. That could be because I used half Meyer lemons and half regular lemons. Perhaps if I had used all regular lemons it wouldn't be as mellow and fragrant, but I love Meyer lemons for that very reason. This recipe is a keeper. I love love love it.
and the earth orbits the sun in all her glory
Tarte au Citron Nézard
[print recipe]
from Classic Home Desserts by Richard Sax
tart dough
1 1/2 cups flour (if you double recipe, use 2 1/2 cups flour)
2 tbsps sugar
pinch salt
1/2 cup unsalted butter, cold and cut into pieces
3 tbsps ice water or cold orange juice (i used more than double this amount)
Sift the flour, sugar, and salt together in a large bowl. Use a pastry cutter to cut the butter into the mixture until it resembles coarse, crumbly meal. Sprinkle the liquid over the flour mixture and toss with a fork until just moistened. I actually used twice as much liquid as was called for because it would crumble apart like sand otherwise. Press the pastry together into a flattened disc and wrap in plastic and chill for at least an hour (I chilled overnight).
lemon curd filling
2 lemons, juice of
6 large eggs
1 scant cup sugar
10 tbsps unsalted butter, cut into pieces
3 lemons, grated zest of
3 tbsps apricot preserves or orange marmalade
paper thin lemon slices
Whisk the lemon juice, eggs, and sugar together in the top of a double boiler or heatproof bowl until blended. Add the butter to the egg-lemon mix and set over simmering water. Whisk constantly over simmering water for about 8 minutes (if you double the recipe, it takes about 20 minutes) or until the mixture becomes thick and smooth. Be sure to scrape the bottom because you don't want the egg to cook/curdle (that makes curd kinda nasty). Remove from heat and pass the curd through a strainer into a bowl. Whisk in the lemon zest. If you don't use the curd right away, lay plastic wrap directly on the surface of the curd to prevent a skin from forming and refrigerate it.
Assemble and bake the tart: Roll the chilled pastry dough out on a lightly floured work surface. Shoot for a thin dough that is circular and larger than your tart pan by an inch-margin. Gently and loosely roll your dough onto your rolling pin then unroll it without stretching the pastry over your 9-inch or 10-inch tart pan (you want a removable bottom on this pan). Trim off the excess dough leaving about a 3/4-inch overhang (oops, I didn't do this but I dare say it's a good idea since there is shrinkage) and carefully press the dough into the sides of the pan. The dough should form a smooth and high border along the edges. Chill the tart shell and preheat the oven to 400°F. Make sure the rack is in the center of the oven. Line the tart shell with lightly buttered foil (butter-side down) and fill the foil with dried beans or pie weights. Set the pan on a heavy baking sheet and bake until the edges are set (about 8-10 minutes). Carefully remove the foil and weights from the tart and prick the dough with a fork in several places. Return the tart shell to the oven and bake until pale gold, about 8 more minutes. Cool slightly. Leave the oven on.
Pour the custard into the tart shell (don't let it overflow or it burns and turns a dark brown color). Bake the tart for about 30 minutes or until the filling is set and lightly golden (don't let it brown, it's prettier). Let cool to room temperature for about 1-2 hours. Strain the preserves over the surface of the tart. I had to heat mine up so it would spread easily. Brush it over the surface of the tart taking care not to tear the custard. Place lemon slices in the center of the tart and brush the slices with preserves (I skipped that part). Remove the tart from the pan and serve at room temperature.