Recipe: waffles
It was not my intention to let February go like that. It shouldn't surprise me, but it always does. I forget that February is a short month and find myself face-planting into March. BLAM! March is going to be good. March is going to be fun. March is jam-packed with mucho mas mejor! I will have the photography workshop site up and running for registration sometime mid-month, so please do keep your pants on!
It's our anniversary today. Thirteen years of wedded bliss. Make that 17.5 years of effortless bliss. Jeremy and I aren't so big on the wedded bit, except for that free driver you get to add when you rent a car (woohoo!). I'll not go mooning on and on about him. I will just say this: Jeremy is good people, he is the absolute best.

jeremy and our juvenile delinquent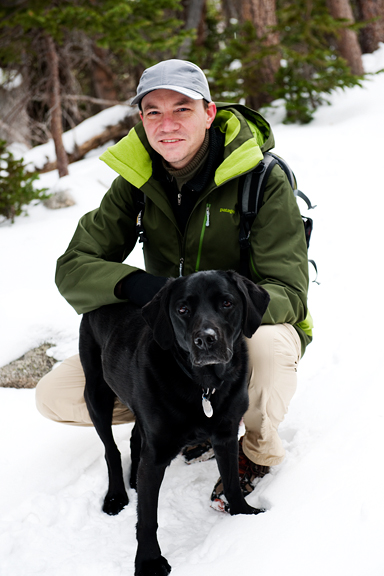 I have had a minor obsession with waffles ever since I left home. It's not that I wanted to eat them, I just wanted to make them. I never ate waffles growing up. I'm a savory breakfast type – I like the eggs, hash browned potatoes, bacon (oh the bacon), sausages, country ham, corned beef hash, biscuits… not so much the sweet stuff. But waffles intrigued me because they required a specific tool to make them – a waffle iron. On the rare occasion when I ventured to try a waffle, I determined I preferred them much more to their pancake cousins.
it's what you do with the eggs that makes the difference
oil, milk, and egg yolks
Pancakes are too cakey for me, too mushy and soft. Waffles are crispy on the outside and fluffy on the inside. I am all about the crispy. I actually prefer to eat them straight, like toast, but they are also terrific with some fruit and syrup or powdered sugar. I suspect half the motivation for the syrup is to let the bacon and syrup mingle. Right,
Mark
?
mix the wet and dry
fold in the whipped egg whites
A year ago, I finally purchased a waffle iron. At last! Only last week did I get around to making my inaugural waffles. I know… lame. There are a gazillion waffle recipes out there, but I was drawn to this one that whips the egg whites and folds them into the batter. I will likely begin to experiment because the best waffles I've ever had were at…
Roscoe's House of Chicken and Waffles
. Anyone have a recipe that comes close to it? Do share. Please.
brushing a little oil onto the iron
spoon some batter
The recipe produced eight waffles. I froze the remaining waffles with wax paper between each one in a large ziploc bag. It's very simple to take them out of the freezer and pop them in the toaster. They crisp up nicely too.
pour on real maple syrup
Waffles
[print recipe]
via Serious Eats from the BHG Cookbook
1 3/4 cups all-purpose flour
1 tsp baking powder
1/4 tsp salt
2 egg yolks
1 3/4 cups milk
1/2 cup canola oil
2 egg whites
Mix the flour, baking powder, and salt together in a medium bowl, making a well in the center. In a separate medium bowl, beat the egg yolks while stirring in the milk and the oil. Stir the wet mixture into the dry mix until just moistened. In a small bowl, beat the egg whites to stiff peaks. Fold the egg whites into the batter until just combined. Spoon the batter onto the hot waffle iron (don't overfill). Serve hot. The recipe says it makes three 9-inch square waffles. I made eight 7.5-inch round waffles.