Recipe: tuna ceviche
You still have until midnight tonight (Mountain Daylight Time) to leave a comment on the Food and Light recap post and possibly win a most excellent swag bag from CHEFS catalog! So get crackin'!
We're technically only two weeks into official summer and I feel as if my face is smashed up against the glass. There is an urgency to cramming as much as possible into the summer months because that weather, that light, that "free time" is so fleeting. It's not terribly unlike the alpine wildflowers who until recently were buried under feet of snow. With a fast melt off and warm up, the wildflowers are going gangbusters. Just a quick walk through the hood is evidence of that.

the colorado state flower (blue columbine)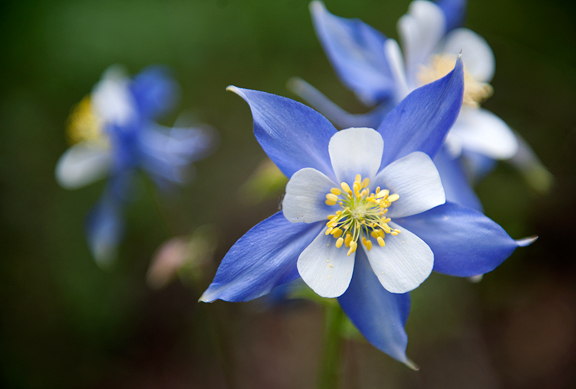 wild rose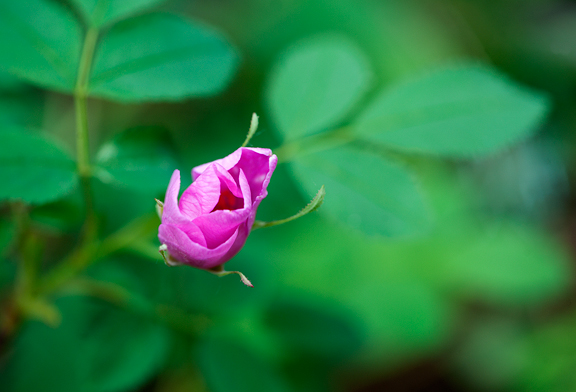 indian paintbrush (for diane!)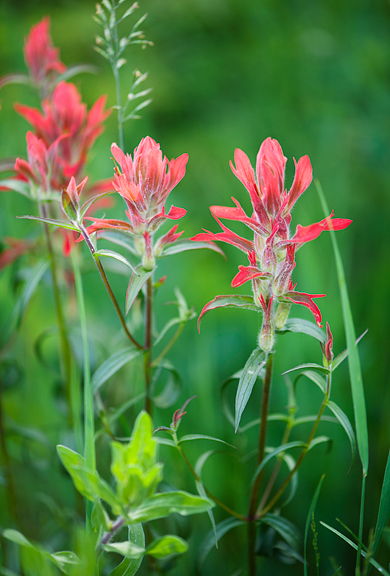 This is the most beautiful time of year here in Colorado. That's saying a lot because Colorado is pretty spanking gorgeous any time! Even yesterday evening when pissing rain, hail, and brilliant bolts of lightning came crashing down around our house – it was awesomely beautiful the way only Nature can be. The big question on my mind was if there would be fireworks. Our little town puts on an impressive display each year over the reservoir. It's a small affair compared to the ginormous fireworks extravaganzas we caught at Pasadena's Rose Bowl, but this setting appeals to me more. But it was foggy, rainy, and there was still lightning at 8:30. We sat in the car on a pullout by the side of the reservoir waiting. Mountain weather changes quickly. And so it was last night at 9pm that the fog rose, the rain stopped and the lightning moved south. I love me
some fireworks
.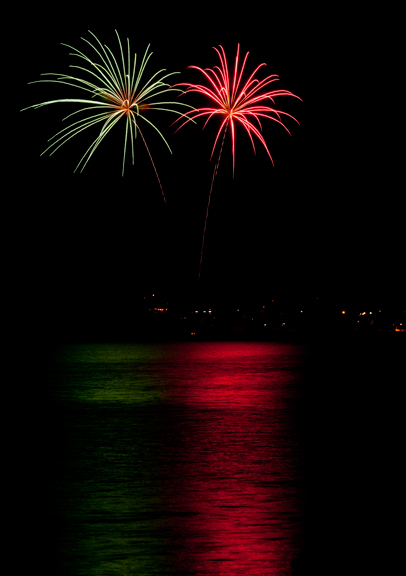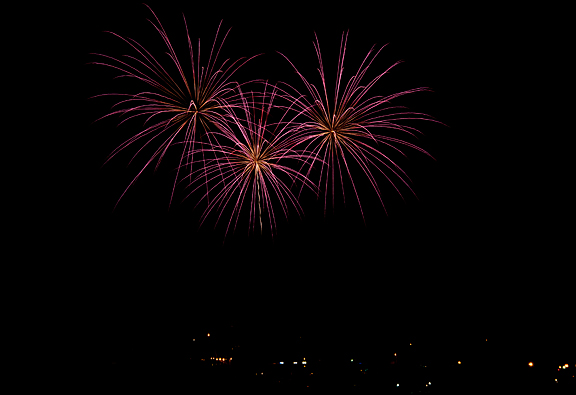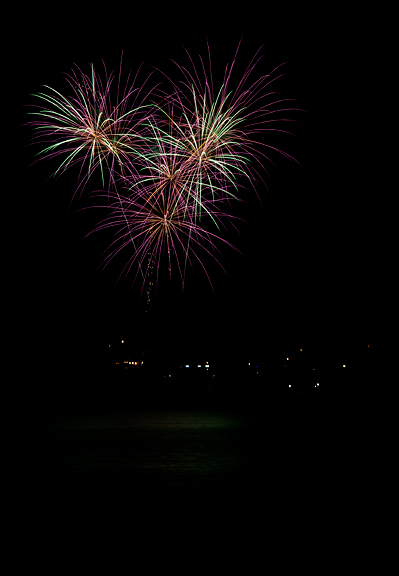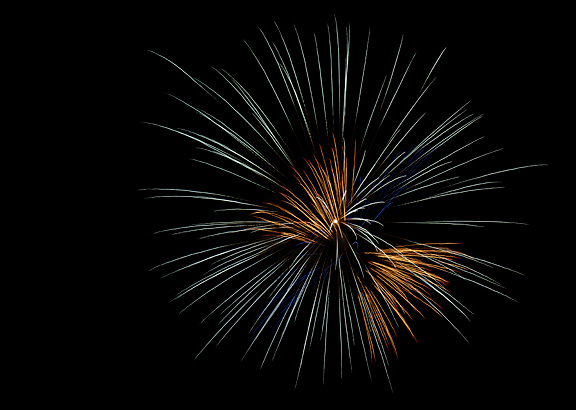 The generally busy schedule of summer means we are keeping things simple in the kitchen. I honestly believe if it weren't for this blog, I'd just eat watermelon all summer long. You may laugh, but it's been known to happen in the past… However, raw is what I love during this time of year. So why not ceviche?
tuna, avocado, capers, red onion, green onion, cilantro, lime, garlic, jalapeno
dice the tuna into little ruby-colored gems
I've had all manner of ceviche made with red snapper or scallop or shrimp or salmon, but the first time I had tuna ceviche, my reaction was that of slight disappointment. Because when you are a sushi whore like I am, you just don't want to cook that precious tuna at all – not even with a squeeze of lime juice. I got over that issue soon enough… like as soon as I tasted it. Lime and avocado are among the more heavenly combinations I can think of and the addition of a superstar like maguro (sashimi grade tuna) makes one (me) a little giddy.
soak the onions in cold water
squeeze lime juice over the vegetables
There is only one way to prepare ceviche and that is with the absolute freshest ingredients you can get your hands on. The fish, I'm talking about the fish first and foremost. Fish that isn't fresh just plays like a horror story in my mind (and my gut). A perfectly ripe avocado can't hurt either. It's all about bringing these flavors and textures together – not too firm, not too mushy. Goldilocks would say it's just right. For me, it's like butter. Add or omit ingredients as you like. Ceviche is wonderfully flexible in that way. I tend to double the capers because I'm a salt/pickle freak.
pouring the lime juice and olive oil dressing
toss
The recipe said to let the ceviche sit for 15 minutes, but I didn't. I don't like the idea of my ruby-colored cubes of tuna turning that gray shade of cooked fish. So we ate it all up without waiting. One thing I would recommend trying is tossing in some diced mango. I fanned a few slices of mango for the photograph, but found the addition of that sweet and tart to the ceviche utterly delightful. It's like a special present to yourself.
happiness in a bowl
Tuna Ceviche
[print recipe]
from the New York Times
1 lb. maguro (sashimi-grade tuna), cut into 1/2-inch cubes
1/2 red onion, small dice
4 stalks green onions, chopped (just the greens)
1 clove garlic, minced
1 jalapeño pepper, seeded and minced
1 tbsp capers, drained (optional)
1 ripe avocado, diced
1 mango, peeled and diced (optional)
salt and pepper to taste
6 tbsps lime juice
1/4 cup olive oil
1/4 cup fresh cilantro, rough chopped to taste
Refrigerate the diced tuna until ready to use. Place the onion in a small bowl of cold water for five minutes. Drain the onion and pat dry. In a large bowl, combine the onion, green onions, garlic, jalapeño pepper, capers, avocado, mango (if using), salt, pepper, and 2 tablespoons of lime juice. Toss. Add the tuna to the bowl. In a small bowl or vessel, mix the remaining 4 tablespoons of lime juice and 1/4 cup of olive oil together. Pour over the contents of the bowl and toss. Add the cilantro just before serving. Serves 6 to 8 as an appetizer.