Recipe: chewy brownies
I'm learning to say no.
Sometimes I'm too enthusiastic and take on more than I should – more than is good for me. I do try to be careful about saying yes to everything and short-changing myself and everyone else. That's why I think saying no is just as important as saying yes because I don't like myself when I'm spread too thin. I thought about this while I was in Yosemite last week as I had a lot of time in my own head and offline.

el capitan in late afternoon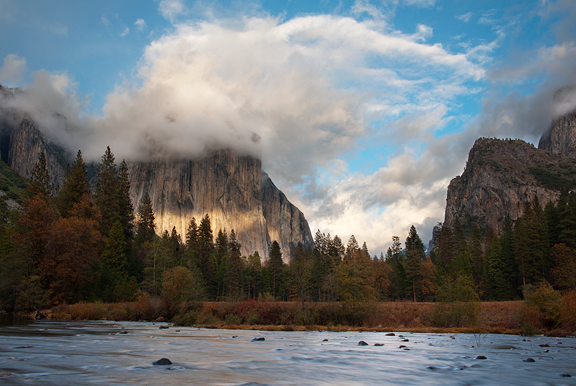 After rummaging around my thoughts, I decided to make a few course corrections which all boil down to de-cluttering my life both literally and figuratively. I know I'm being vague. All you need to know is that I'm feeling good about it… feeling like my priorities are back on track. And speaking of priorities, I was passing through the produce section of Whole Foods in Boulder the other day when I spied Buddha's hand citron. As you can guess, I totally bought (remember me, the hoard shopper) the hell out of them because I had to make
this Buddha's hand citron vodka
. I've got 2 gallons infusing as I type because in addition to making great
lemon drop martinis
they also make fantastic gifts.
buddha's hand… ever see district 9?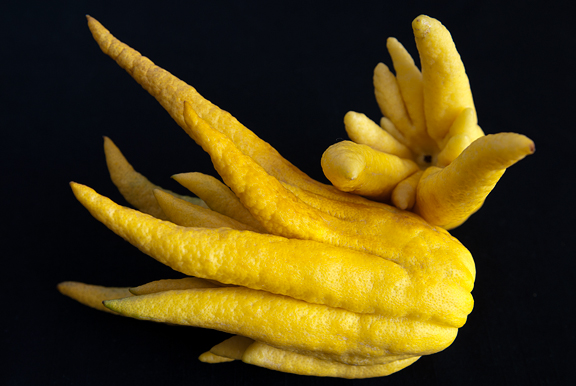 do not open until december 25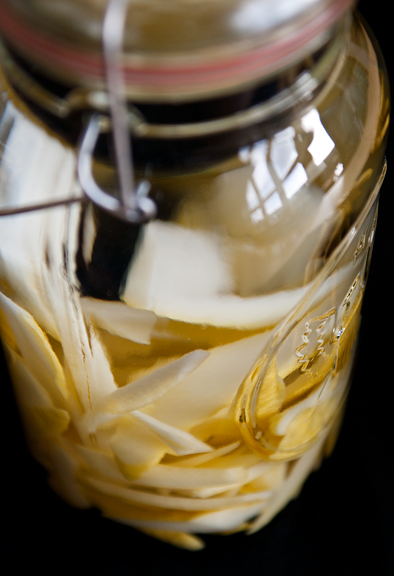 But Jen, you don't do Christmas!
This is true, however the end of the year is a great time to express your appreciation to those you rely upon for their services or friendships. I enjoy making handmade gifts of the edible persuasion and it seems that our recipients rather like them too. I tend to mix it up from year to year because variety is the spice of life. One evening last month, I tweeted "chewy or cakey brownies?" and everyone chimed in with their preferences. I had forgotten to include fudgy brownies in the choices. The majority stood behind chewy or fudgy, but whatever they stood behind, they were adamant about it. I didn't know people were so particular about the texture of their brownies!
butter and chocolate
melting over a hot water bath
By the time I logged off of Twitter, people were grumbling that they were craving brownies with nary a brownie to eat and thanks a lot, Jen… I went back to my Fine Cooking archives in search of a brownie article they did over ten years ago. I remembered it had a recipe for chewy brownies – my favorites.
pour in sugar
stir in the eggs
The article covered all three kinds of brownies (cakey, chewy, fudgy), blondies, and brownie cookies. My first batch came out a little dry (my fault, I was multi-tasking). The second batch that you see below was perfectly chewy. The batter will be thick and greasy. That's normal. I was worried at first, but it does eventually smooth out into recognizable brownies. Just make sure you pat it down evenly in the pan.
cocoa powder
scrape the batter into the pan
What I love about brownie recipes is that they are generally quick and simple to make. Not to mention people are crazy for brownies. Therefore brownies should be distributed often and with gusto. It's a chocolate baked good that fits in your hand – that's essentially a 2-inch square of love!
slice the brownies when they cool
chewy is my favorite
Chewy Brownies
[print recipe]
from Fine Cooking issue #34 (September 1999)
4 oz. unsalted butter, plus a little to grease the pan
4 oz. unsweetened chocolate
1 1/2 cups sugar
scant 1/4 tsp salt
2 tsps vanilla extract
2 large eggs, at room temperature
4.5 oz. (1 cup) flour
2 tbsps cocoa powder (NOT Dutch-processed)
Oven: 350°F. Butter an 8-inch square baking pan. Line the bottom of the pan with parchment paper and then butter the parchment. Melt the butter and chocolate in a double boiler (I just use my Kitchen Aid mixing bowl) over simmering water. Remove from heat and allow to cool slightly. Stir in the sugar, salt, and vanilla. Beat the eggs in one at a time until blended. Add flour and cocoa and beat until the batter is just smooth. Pour the batter into the pan and bake on center rack in oven until a toothpick inserted in the center comes out almost clean (a few moist crumbs are okay, but no goop). This should take about 35 to 45 minutes. Set on a rack until cool enough to handle. Loosen edges with a knife and invert the brownie. Peel the parchment off the bottom, flip the brownies right-side-up and let cool completely. Cut with a sharp knife. Makes 16 2-inch square brownies.