Recipe: chinese dry-cooked string beans
It's the last day of spring and there is a winter weather advisory issued for our mountains until 6:00 this evening.
I am not complaining.
3-8 inches of fresh snow in addition to the 30+ feet in the backcountry is our reprieve for the zero (0, nada, nil) days of skiing we managed in March when so much glorious powder fell at the big ski resorts. We were busy, we were traveling, I got sick… We're still busy, but we're not traveling (at least not in June) and thankfully, we aren't sick!

yes, still skiing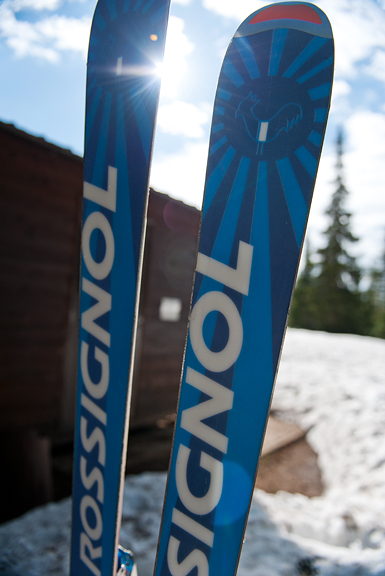 the lower alpine lakes are thawing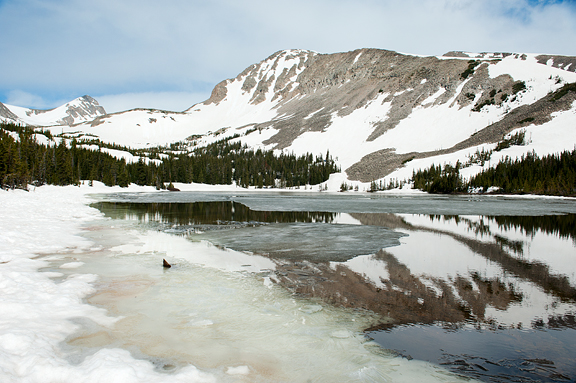 Yesterday was Father's Day. On Mother's Day you expect every brunch joint to be packed out the door. On Father's Day, we brace ourselves for the onslaught of families who want to take Dad to the mountains for a hike or to burn things (I really do not understand the obsession of people from the flats who come up to our mountains to burn stuff). But this year, the campgrounds remain under snow in late June. The trails are under snow. Even the parking lots have a few feet of snow lingering about where cars would normally be. I like it like that, for obvious reasons…
putting the skins away after the climb up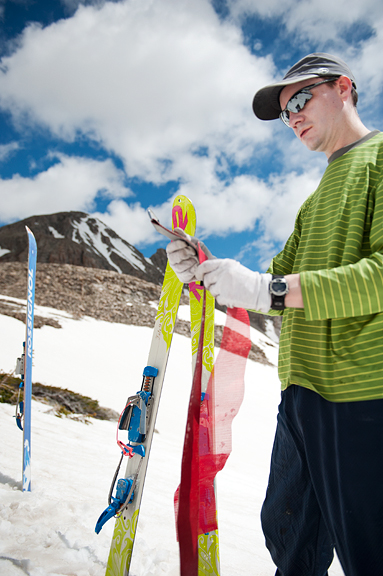 the anticipation of skiing out makes my mouth water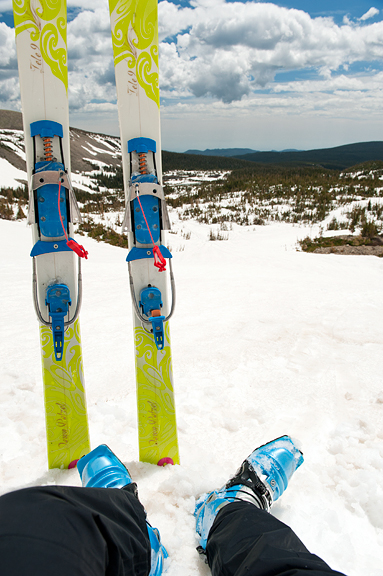 wooo! jeremy gets his turns in (in june!)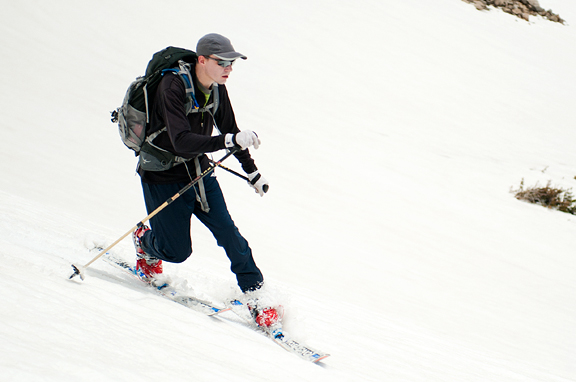 Also, this is my 1001st post. 1000 is a nice round number, but it was a
special post for my dad
, so I didn't want to detract from it. 1001 is a palindrome, which I love more than round numbers – so there. The only significance of my 1001st post is that I clearly never shut up.
String beans (green beans) are in the markets and they're looking pretty good. I've been wanting to make Chinese dry-cooked string beans for a while, but it always goes to the bottom of the list because Jeremy has a slight allergy to string beans. They make his throat itchy. That's a real shame because my mom cooks them up better than any one or any restaurant I know of. Oh well… more for me.

string beans
trimming the ends
I suppose the name "dry-cooked" refers to the fact that there isn't much liquid used in the recipe. I found that a little confusing considering that the beans are essentially fried in oil – a lot of oil. But you don't consume all of that oil, thank goodness. Aside from the beans, the other main ingredients are ground pork (this is optional), dried shrimp, and Sichuan preserved mustard green
tsa tsai
. The dried shrimp and preserved mustard greens you'll most likely have to get at an Asian grocery store.
dried shrimp and sichuan preserved vegetable
cut the beans into 3-inch pieces (i just cut them in half)
If you make it with the pork and shrimp, I suggest purchasing the larger, meatier looking dried shrimp. The ones I'm using have a little coloring added to them, which I wasn't thrilled with, but I was unable to find any that didn't have coloring. That's one of my biggest frustrations with Asian groceries. If you choose to make this a vegetarian dish, you can probably omit the pork and shrimp. It won't be the same, but it will still be good. I mean, sampling the beans straight out of frying without any of the other flavors tasted pretty awesome to me (what DOESN'T taste awesome after being fried?).
chopped dried shrimp, ground pork, and chopped preserved mustard green
dropping the beans into the hot oil
A word of advice – wash and trim your beans first before any of the other prep. Then pat them as dry as you can before frying with a kitchen towel. It just reduces the spattering of hot oil and the chances of losing an eye. I'm still a chicken when it comes to frying things. I had to fry my string beans in two batches. Let them bubble about for a few minutes (I think 3-4 minutes for mine) until the skins become a little puckery, then fish them out. I really dislike overly oily vegetables, so I let mine drain for a few minutes in a colander. It's okay if they aren't hot anymore, because you're going to cook them again.
the beans should be puckery, but not burned
add the sichuan vegetable and dried shrimp to the cooked pork
When the fragrant ingredients (pork, shrimp, preserved vegetable) are sautéed, add the beans into the pan. Stir fry the beans with the addition of some sugar, soy sauce, and a touch of water, until the liquid evaporates off. It won't take long at all, so don't wander off and go read a book or anything.
add the string beans
some sugar and soy sauce
When the beans are ready, remove them from heat and dish them up to serve hot. It's a bit on the salty side, so these go particularly well with a bowl of steamed rice.
i ate them all myself and i'll do it again
Chinese Dry-Cooked String Beans
[print recipe]
from Chinese Cuisine by Huang Su-Huei
1 lb string beans, washed, trimmed, and cut into 3-inch pieces
1 cup vegetable oil for frying
1 oz ground pork
2 tbsps dried shrimp, rehydrated and chopped fine
4 tbsps Sichuan preserved mustard greens, chopped fine
1 tbsp soy sauce
2 tbsps water
1 tsp sugar
1 1/2 tbsps green onion, chopped
1/2 tsp sesame oil (optional)
Heat the oil in a wok or medium saucepan on medium to medium-high flame. The oil is ready if a string bean begins to sizzle when placed in the oil. Add the string beans to the oil (I fried in two batches) and let fry for 3-4 minutes until the skins begin to pucker. Remove the beans from the oil and drain. Remove all but 1 tablespoon of the oil from the wok or sauce pan (or if you're me, I just took 1 tablespoon out and put it in a new sauté pan) and heat the pan on high. Stir-fry the pork until no longer pink, then add the shrimp and mustard greens. Stir for 30 seconds then add the string beans and the soy sauce, sugar, and water. Stir to mix everything together and let the liquid reduce completely. Sprinkle with green onions and sesame oil (I skip the sesame oil) and serve hot. Serves 4-6 as a side dish.