Recipe: indian garlic naan
It's October, but we're still wrangling with Indian Summer over here. Well, we were. The forecast has some storms brewing on the horizon which could be a blessing… or a curse… or both for this week's shoot. If you are in Colorado, now is a GOOD TIME to get out and capture those fall colors (and say hi if you see me!).

one of our best local stands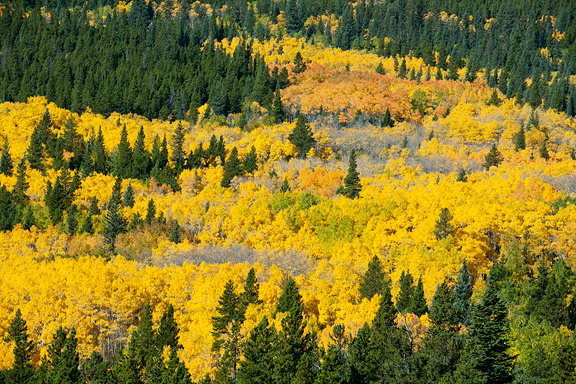 With only a few days between road trips, my time at home is more like a pit stop than being home. I've shot some of our local colors (which are also very good this year), but I need a little time away from the leaves or else I won't have good leaf brain this week. There are always interesting distractions…
my favorite graffiti in boulder canyon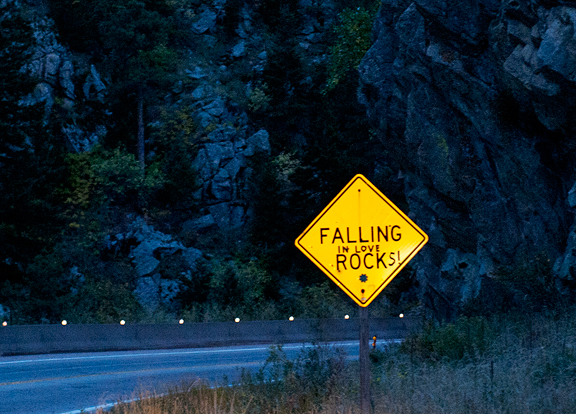 a surprise bloom of my queen of the night (night-blooming cereus)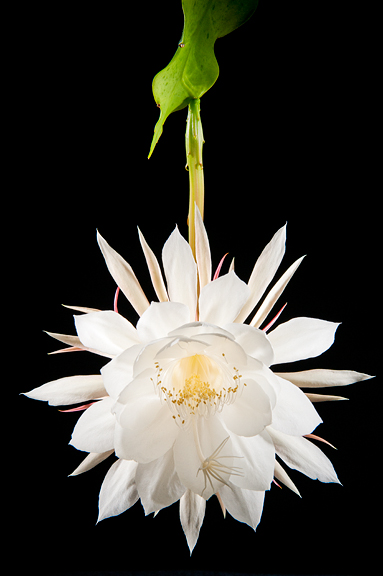 All of the action in the kitchen of late has been "cooking to clean out the refrigerator". I wanted to leave Jeremy with plenty of food while I was gone. Unfortunately, I have a terrible habit of overestimating how much food he'll need and I pretty much prepared enough food for him to survive a zombie apocalypse. [Side note: I really am convinced that a mountain bike is an excellent way to escape the zombies – if you're in good shape.] I guess that means I won't need to cook when I get home.
But I must tell you that in addition to the arrival of fall colors, the anticipation of big dump snow days, and my absolute love of Halloween, the cool down in temperatures means I can get roasting, baking, stewing, and pressure cooking again. A few weeks ago I made my own garlic naan and in addition to filling my house with smoke, it also filled my head with visions of fresh naan this winter.

flour, milk, egg, garlic, ghee, greek yogurt, salt, baking powder, sugar, yeast
combine the flour, salt, and baking powder
sugar, yeast, and warm water – getting puffy
I've had unyeasted naan and yeasted naan. I like both. I imagine the unyeasted version must be pretty simple (another recipe to try later), but who doesn't love a challenge, right?! I chose to go with the garlic naan over plain naan because I'm a total sucker for garlic and I always have some on hand.
add garlic, yeast mixture, milk, yogurt, egg, oil, and water into the dry mix
after kneading the dough, let it rise
punch it down
The recipe had me cut the dough into 8 pieces. Given the size of my skillet, I think I'll make it 10 pieces next time, but it still worked out all right. If the dough balls aren't perfectly round after the second rise, don't worry. It all gets rolled into two dimensions anyway.
set the dough balls on floured surface to rise
place on floured work surface
roll out into a circle, then elongate to form a teardrop shape
There are several methods you can use to cook your naan: tandoor (I don't have one), broil on a pizza stone (I don't have a pizza stone), grill (it was raining), or skillet (bingo!). I made a fabulously smokey mess with ghee sputtering, smoking, and garlic burning. Next time, I won't put the garlic in the pan, I'll apply it
after
the naan is cooked. But it's neat to see how quickly the naan puffs up on the skillet.
rolled naan
brush the naan with water before setting on the ghee in the hot skillet
as it bubbles, brush the top and flip it over
What I figured out was as the naan came off the skillet, I'd brush it with ghee and sprinkle some minced garlic on it and stack them up. That's a nice way to get your garlic fix (rather than burning it). I think next time I'll try the grill method. I hope it will achieve the nice crisp outside while maintaining the beautifully fluffy inside and leave the smoke outside.
buttery, garlicky naan
Indian Garlic Naan
[print recipe]
from The New York Times and Guilty Kitchen
1 envelope or 2 1/2 tsps dry yeast
2 tbsps sugar
4 1/2 to 5 cups all-purpose flour, more for dusting and rolling
2 tsps salt
1 tsp baking powder
2 cloves garlic, crushed and minced
3 tbsps milk
2 tbsps plain Greek yogurt
1 large egg, lightly beaten
2 tbsps vegetable oil, more for the bowl
3 tbsps ghee (Indian-style clarified butter) or melted unsalted butter
2 cloves garlic, crushed and minced for garnish
Dough: Place the sugar, yeast, and 1/4 cup warm water (110 to 115 °F) in a small bowl and let sit 5 to 10 minutes until it becomes foamy. Put the flour, salt, and baking powder in a food processor fitted with a dough blade or a mixer bowl with the dough hook and blend. Pour the yeast mixture, 2 cloves of minced or crushed garlic, milk, yogurt, egg, 2 tablepoons of vegetable oil, and 3/4 cup warm water into the bowl and knead until the dough forms a ball that is smooth and elastic. Estimates are 2-3 minutes in a processor, 5-8 minutes in a stand mixer, and 8-10 minutes by hand. I did a combination of the stand mixer and by hand (I think I had a bit much flour). The dough should be soft without being sticky. If it's sticky, add more flour. Put the dough in a lightly-oiled large bowl. Turn the dough around to coat oil on all sides and then cover the bowl with plastic wrap and let it sit in a warm, draft-free place for 60 to 90 minutes (I put it in the oven). Punch down the dough and cut it into 8 pieces. Roll them into balls and set on a floured baking sheet. Cover with damp kitchen towl and let rise until doubled in size (about 40 to 60 minutes).
Cook: Apparently there are many ways to cook your naan. You can heat a tandoor to 450°F, or use your oven broiler, or grill on medium-high heat, or you can use a hot skillet (which is what I did). Roll the dough balls out on a floured work surface to a disk about 6 inches in diameter. Stretch one end to make an oblong teardrop shape.
If using tandoor: drape one piece of dough over the round cloth pillow called a gadhi. Press the bread onto the hot clay wall. Cook the naan until the top is puffed, blistered and browned, 1 to 2 minutes. Using a skewer, gently pry the bread off the tandoor wall, taking care not to scratch the clay. Brush the top of the bread with ghee or melted butter, then place in a cloth-lined basket for serving. Repeat with remaining dough.
If using an oven: turn on the broiler. Lay 1 or 2 pieces of dough on the pizza stone. Cook until the bottoms are browned and the tops blister, puff and are lightly toasted, 2 to 4 minutes. Remove from oven, brush tops with ghee or melted butter, and place in a cloth-lined basket for serving. Repeat with remaining dough.
If using the grill: brush and oil the grate. Lightly brush top of dough with butter and place butter-side down on grate a few at a time (do not crowd the grate). Grill until the bottoms are browned and the tops start to puff and blister, 1 to 2 minutes. Lightly brush the tops with a little butter. Invert bread, and grill the other side until lightly browned, 1 to 2 minutes. Transfer to a cloth-lined basket, brushing tops of each with any remaining butter.
Or if you are using a skillet like I did: Melt a little butter on a hot skillet. Brush the naan with water and place it water-side down. Large bubbles should begin to puff up within a minute. Brush the top of the naan with water and flip it over for another minute or so. Remove to a basket or plate and brush with melted butter and sprinkle some minced garlic. Repeat until you have 8 naan.